Gurteen Knowledge Letter: Issue 225 - March 2019Contents
Introduction to the March 2019 Knowledge Letter
As most of you will know I give a great deal for free. It is part of the KM culture.
My philosophy has always been to share material freely online and to only charge for face-to-face events where I appear in person, though having said that, my London Knowledge Cafés have always been free.
In August 2017, I started accepting small donations to my work via Patreon - a website that allows people to become "patrons" and pay me a small sum each month (typically $1 though it can be more) in recognition of my work.
I now have 47 patrons who in total pay me the princely sum of $75 per month. A BIG THANKS to you all.
I have also recently added the ability for people to make a one-time donation via PayPal and had my first donation from Australia earlier this month.
If you like and value my work and would like to become a patron then please take a look at my
donation page
for further information.
Coffee in the City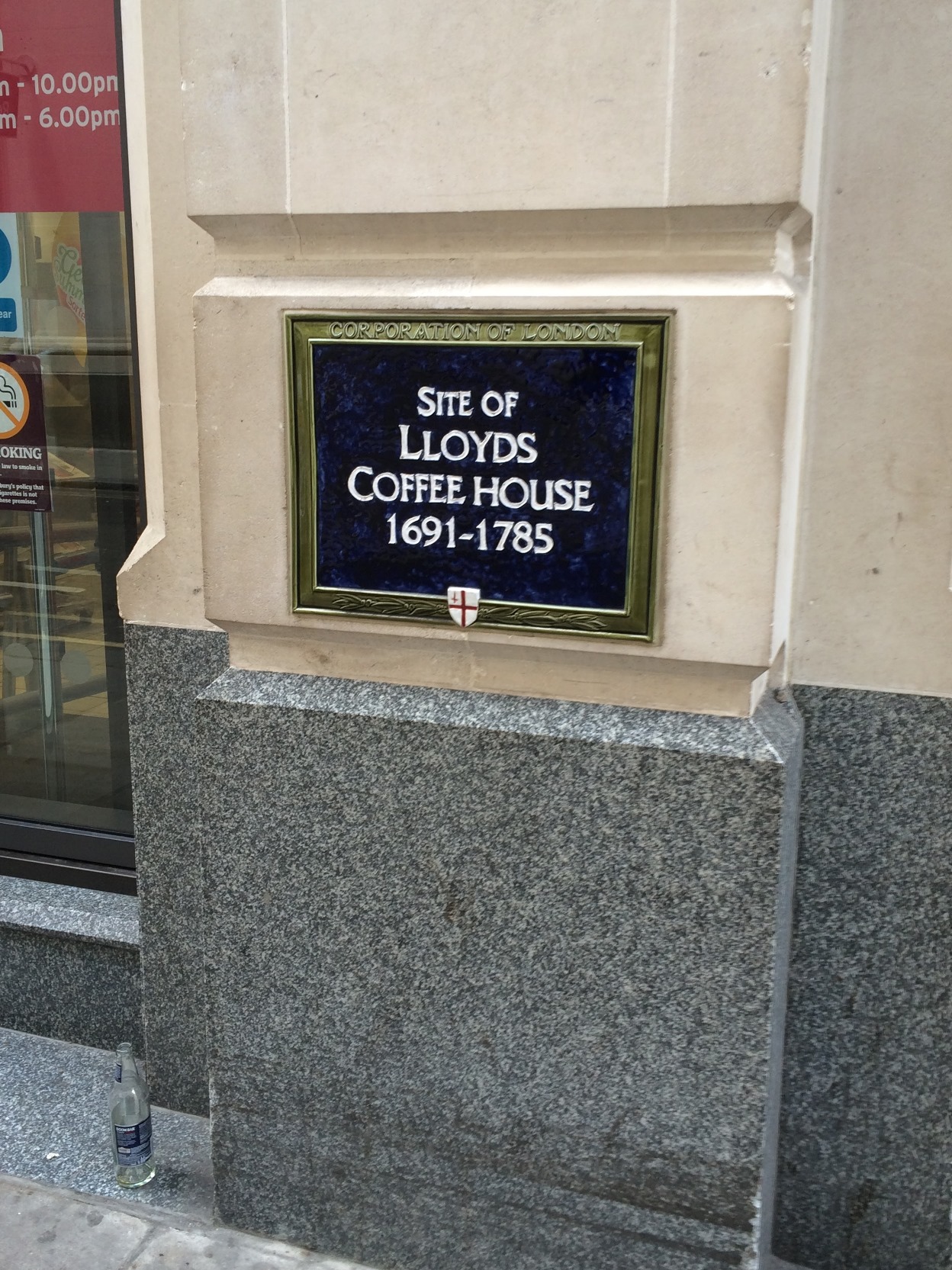 I walked past Lloyd's of London one evening last week on the way to meet my wife for dinner in the
CIty
and a little later passed where it all started in a coffee house over 300 years ago.
Today Lloyd's is the world's leading market for specialist insurance.
Amazing to think if it wasn't for
coffee and 17th and 18th century London coffee houses
that the City of
London Financial Centre
might not exist today.
Conversational Leadership Workshop
Nancy Dixon
,
John Hovell
and I are running a 3-day residential workshop on Conversational Leadership in the UK this autumn. You will find
full details here
.
We have an amazing venue - the Elevetham - a Victorian Gothic Mansion set in an estate of 4,000 acres in the Hampshire countryside and a history dating back to the 11th century.
We are also very excited about the content as John, Nancy and I bring diverse perspectives and skills to the 3-days.
We have kept the price exceedingly low to make it easy for you to participate - the early bird price (expires May 1st) only just covers our cost.
Do take a look and get in touch with me, if you have any questions.
Stammtisch bus seats
I was talking with a client the other day who was helping to plan an internal conference for employees from all over the world, many of whom would not know each other, and we were brainstorming how she might get them to connect and talk with each other more.
I suggested
stammtisch tables
at the conference but that was not viable but then the idea came to mind of "stammtisch seats" on the coaches that were going to ferry them from their hotels to dinner in the evenings.
The idea was simple, not everyone on a trip would want to sit next to a stranger and have a conversation - they would rather sit with someone they knew - so why not label some of the pairs of seats on the bus as
stammtisch seats
: "Sit here, if you wish to talk to a someone you don't know."
We both thought it was a great idea but the powers that be did not agree it did not happen, so I am sharing the idea with you here in the hope that one day soon I hear from one of you that you have tried it out and just how well it worked.
KM Summit 2019, London
The annual Ark Group
KM Summit 2019
is coming up on 4 - 5 June, at the Cumberland Hotel in London. They have an
excellent agenda
with two streams, one for Legal KM and the other for the Corporate/Charity/Public sector.
I am looking forward to giving a talk on the rationale behind Conversational Leadership in the plenary towards the end of the second day.
I hope to see some of you there.
He had his conversation in the world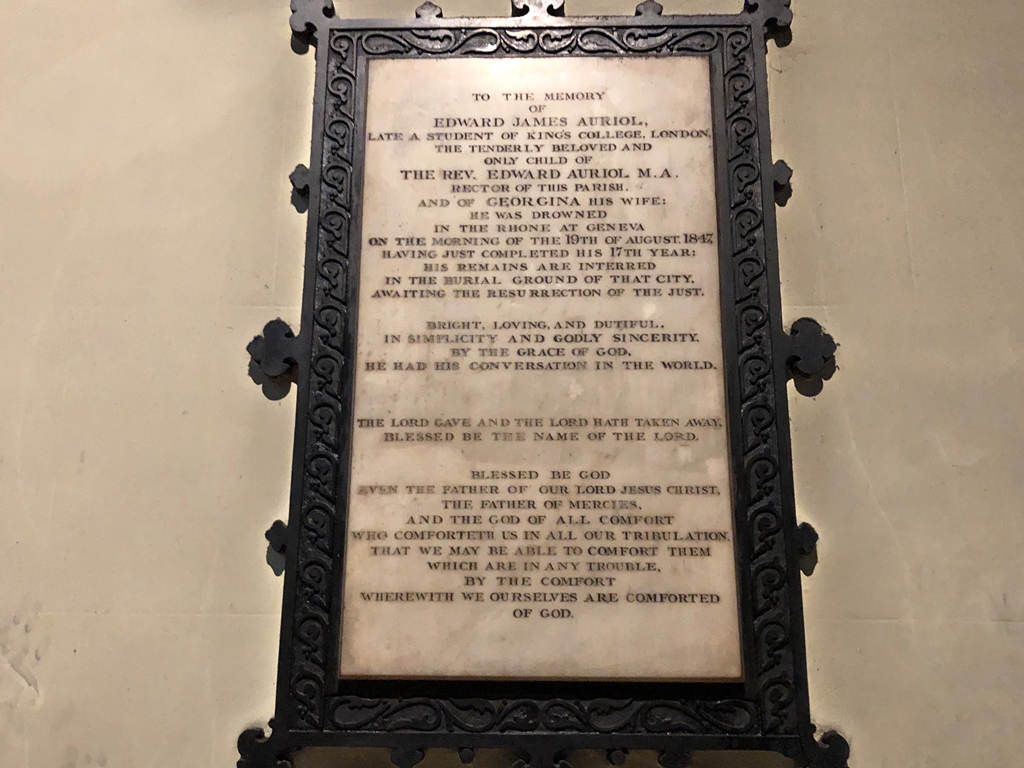 A little while back I came across an
online etymology dictionary
and was fascinated to learn the roots and the evolution of the word "conversation".
conversation (n.)
mid-14c., "place where one lives or dwells," also "general course of actions or habits, manner of conducting oneself in the world," both senses now obsolete; from Old French conversacion "behavior, life, way of life, monastic life," and directly from Latin conversationem (nominative conversatio) "frequent use, frequent abode in a place, intercourse, conversation," noun of action from past-participle stem of conversari "to live, dwell, live with, keep company with," passive voice of conversare "to turn about, turn about with."
It seems to me that this obsolete meaning fits well with the concept of Conversational Leadership. You might say that Conversational Leadership is about how "we conduct ourselves in the world" or maybe "how we interact with the world."
Anyway, I had forgotten all about this old usage until the other day I was walking in London from Charing Cross to the City, along Fleet Street and visited some of the many churches along the way. I love the quiet and peacefulness of old churches amid the hustle and bustle of modern-day London.
I sat at a pew in a church called
St Dunstan-in-the-West
for a while contemplating life and as came to leave, I decided to read one or two memorial plaques on the wall. The photo is the first one I read - a sad story of a young man drowned in the Rhone in 1848 near Geneva and there were the words: "He had his conversation in the world". That old 14th century meaning was still in use almost 200 years ago.
Join the Conversational Leaders Forum
If you are a reader of my
blook
or have an interest in Conversational Leadership, you may like to know that I have recently created
a group on LinkedIn
to discuss both my blook and the subject more generally.
125 people have signed-up so far and I hope to get some "interesting conversations" started there soon.
Do come along and join me.
Gurteen Knowledge Tweets: March 2019
Here are some of my more popular recent tweets. Take a look, if you are not a Tweeter, you will get a good idea of how I use it by browsing the list of micro-posts.
If you like the Tweets then
subscribe to my Tweet stream
.
Upcoming Knowledge Events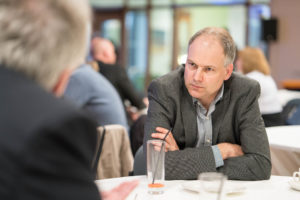 Here are some of the
major KM events
taking place around the world in the coming months and ones in which I am actively involved. You will find a
full list
on my website where you can also subscribe to both regional e-mail alerts and
RSS feeds
which will keep you informed of new and upcoming events.
KM Showcase 2019: Beyond the Theory
04 - 05 Apr 2019, Arlington, VA, United States
KM Asia
09 - 10 Apr 2019, Hong Kong, China
24th Annual Knowledge Management Conference
29 Apr - 03 May 2019, Houston, United States
DoD and Federal Knowledge Management Symposium
14 - 16 May 2019, Baltimore, Maryland, United States
10th European Conference on Intangibles and Intellectual Capital
23 - 24 May 2019, Pescara, Italy
KM Summit 2019
04 - 05 Jun 2019, London, United Kingdom
Social Now 2019
06 Jun 2019 - 07 Jun 2017, Lisbon, Portugal
Chief Learning Officers & Influencers Forum, Spring
11 - 13 Jun 2019, Scottsdale, United States
6th European Conference on Social Media
13 - 14 Jun 2019, Brighton, United Kingdom
TAKE 2019
03 Jul - 05 Jan 2019, Vienna, Austria
20th European Conference on Knowledge Management
05 - 06 Sep 2019, lisbon, Portugal
14th European Conference on Innovation and Entrepreneurship
19 - 20 Sep 2019, Kalamata, Greece
European Conference on the Impact of Artificial Intelligence and Robotics
31 Oct - 01 Nov 2019, Oxford, United Kingdom
16th International Conference on Intellectual Capital, Knowledge Management & Organisational Learning 5-6 December 2019, Sydney, Australia
05 - 06 Dec 2019, Sydney, Australia
Unsubscribe
If you no longer wish to receive this newsletter then please reply to this email with "no newsletter" in the subject line.
The Gurteen Knowledge Letter
The Gurteen Knowledge-Letter is a free monthly e-mail based KM newsletter for knowledge workers. Its purpose is to help you better manage your knowledge and to stimulate thought and interest in such subjects as Knowledge Management, Learning, Creativity and the effective use of Internet technology.
Archive copies
are held on-line where you can
register
to receive the newsletter.
It is sponsored by the
Henley Forum
of the Henley Business School, Oxfordshire, England.
You may copy, reprint or forward all or part of this newsletter to friends, colleagues or customers, so long as any use is not for resale or profit and I am attributed. And if you have any queries please
contact me
.
David GURTEEN
Gurteen Knowledge
Fleet, United Kingdom
If you are interested in Knowledge Management, the
Knowledge Café
or the role of conversation in organizational life then you my be interested in this online book I am writing on
Conversational Leadership