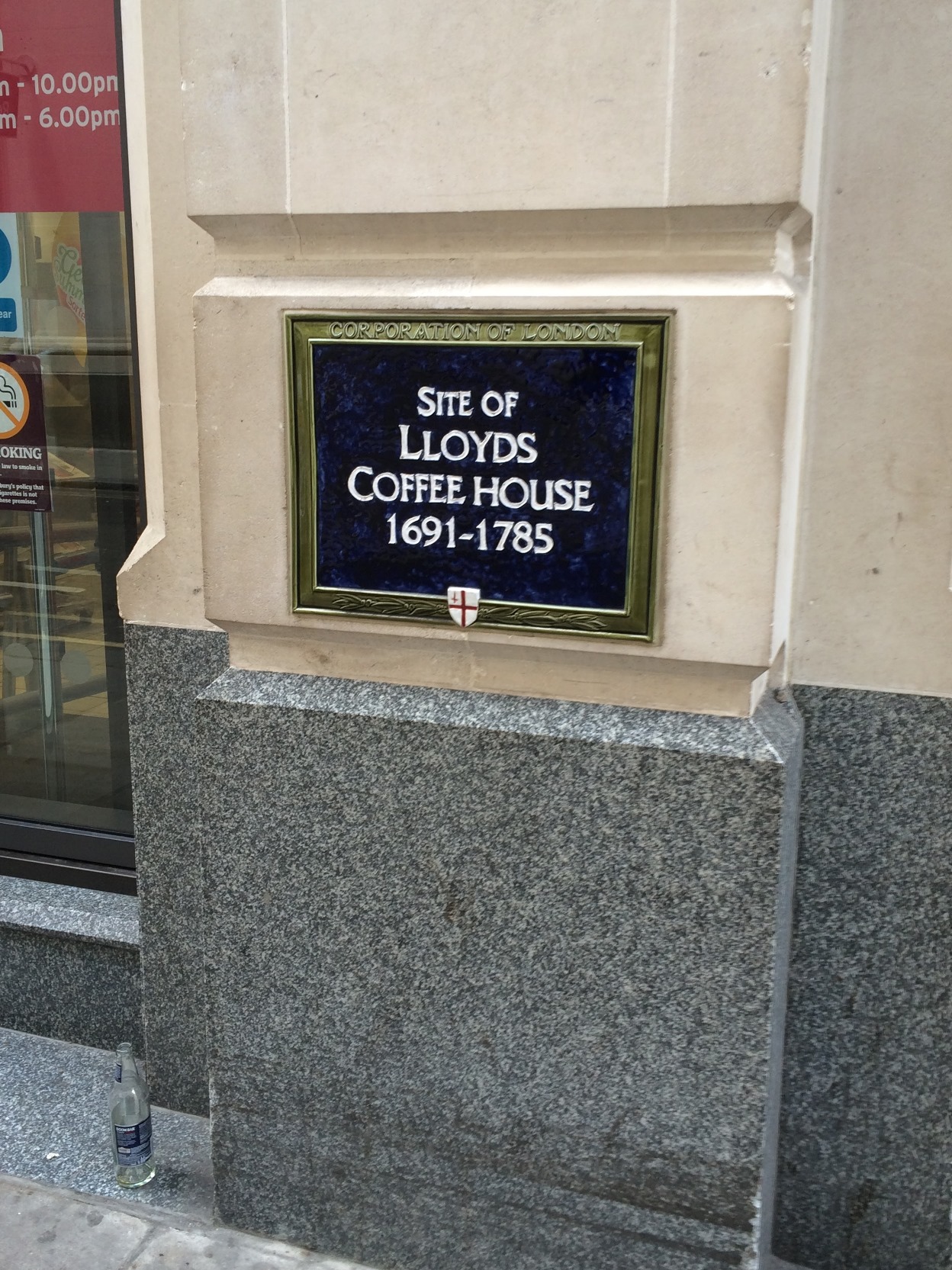 I walked past Lloyd's of London one evening last week on the way to meet my wife for dinner in the
CIty
and a little later passed where it all started in a coffee house over 300 years ago.
Today Lloyd's is the world's leading market for specialist insurance.
Amazing to think if it wasn't for
coffee and 17th and 18th century London coffee houses
that the City of
London Financial Centre
might not exist today.
If you are interested in Knowledge Management, the
Knowledge Café
or the role of conversation in organizational life then you my be interested in this online book I am writing on
Conversational Leadership