Gurteen Knowledge Letter: Issue 218 - August 2018Contents
Introduction to the August 2018 Knowledge Letter
I am always looking to help promote activities in the KM field. To this end you can:
In each case, the submission is held in a queue until I have checked it out and categorised it. This normally only takes a day or two. If the item is off-topic or I feel it is inappropriate for any other reason I reserve the right to delete it. The service is free.
Please help support my work
I have been writing and publishing this Knowledge Letter every month for over 17 years and most of you have been receiving it for 5 years or more.
If you enjoy it and find it valuable, please consider giving me a little support by donating $1 (or more) a month to
Become a Patron
.
I am not going to get rich on this but it will help cover some of my website hosting expenses.
So far, I have 38 patrons. A big thanks to you all.
Ever wondered about how to run a Knowledge Café?
Ever wondered about how to run a Knowledge Café and how they can be applied?
I'll be running a
Knowledge Café masterclass
at CILIP in central London on Thursday 1st November 2018.
The thing to note about Knowledge Cafés is that they are more than just about sharing knowledge.
They can be
applied in a wide variety of ways
. Here are some real-life
stories/applications
.
Take a look, I think you will be surprised.
If you can believe in a flat earth you can believe in anything!
This is rather interesting article about the percentage of young people who are not so sure if the earth is flat or not:
Do People Really Think Earth Might Be Flat?
Despite conflicting statistics, one line that jumps out:
Firm belief in a flat Earth was rare, with less than a 2 percent acceptance rate in all age groups
Seems to me, if you can believe in a possibility of a flat earth then you can believe in anything. What does that tell us about human nature?
Saving Face, Losing Face
In my travels to SE & East Asia one of the things that has always interested me is the concept of saving face and losing face - something you need to be very aware of when working in the region.
In researching the concept, to better understand it for my blook, I found these three articles that make a fascinating read about "face" and the differences between Western and Asian cultures.
Deeply rooted in the Chinese concept of face are conceptualizations of a competent person in Chinese society: one who defines and puts self in relation to others and who cultivates morality so that his or her conduct will not lose others' face.

This contrasts with the American cultural definition of a person who is expected to be independent, self- reliant, and successful.

The end result is that a Chinese person is expected to be relationally or communally conscious whereas an American person is expected to be self-conscious.


Updates to my blook on Conversational Leadership August 2018
A big thanks to everyone who given me feedback on my
blook on Conversational Leadership
this last month.
I work on it every day and have added a lot more structure to it over the last few weeks. There are now pages dedicated to books, videos, quotes ans people and these pages over time will be exstensivey cross-linked.
You can get a good idea of the modifications on my
recent changes page
.
Reframing questions: from an individualistic perspective to a community one
I recently added this post on
Reframing Question
to my blook on Conversational Leadership.
The post was inspired by a good friend of mine Charles Savage, who pointed out that some questions I had put together to initiate
Big Talk
conversations were mainly from an "individualistic" perspective and few were from a "community" one.
He also made this keen insight.
We've built an economy focused on inspiring/motivating the self-interest of individuals, rather than one where we co-create one another in deeper conversations.


Henley Forum: Absorbing complex change
The
Henley Forum
has a meeting coming up on Thursday 27 September 2018 -
Absorbing complex change
. It's a members' only event but there are a few guest places available at £175 + VAT.
This is a great learning opportunity at a low price to experience the Henley Forum. If you are interested in participating contact Marina Hart - her details are on the above webpage.
Don't ask kids what they want to be when they grow up
Don't ask kids what they want to be when they grow up but what problems do they want to solve.

This changes the conversation from who do I want to work for, to what do I need to learn to be able to do that.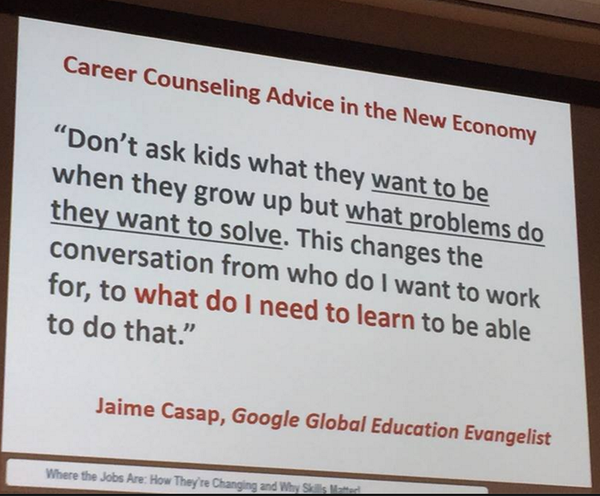 Gurteen Knowledge Tweets: August 2018
Here are some of my more popular recent tweets. Take a look, if you are not a Tweeter, you will get a good idea of how I use it by browsing the list of micro-posts.
The new business dynamics of a hyperconnected world https://buff.ly/2JJkKHi


Just 66 percent of millennials firmly believe that the Earth is round. https://buff.ly/2Lmqurn /if you can believe in a flat earth you can believe in anything!


Episode 1, How to Disagree: A Beginner's Guide to Having Better Arguments - BBC Radio 4 https://buff.ly/2wfGR3a #ConversationalLeadership


Small Talk, Big Talk and Meaningful Conversation https://buff.ly/2KKN2kX #ConversationalLeadership


What I have tried to suggest is that we will never capture reality in any set of words or concepts. It will always be a case of analogy, of a description that's sufficiently similar to actuality so that we will understand something. – #DavidBohm


The Cognitive Biases Tricking Your Brain https://buff.ly/2KqHE6H


Have you thought about how your conversations impact your work? Some advice on how to have better and more effective conversations: http://ow.ly/mWj030lc3Cj #ConversationalWisdom #Leadership


KMs secret sauce: How to solve the knowledge sharing problem? Encourage more face-to-face interaction, more direct conversation. Keep it simple and keep it between two humans. https://buff.ly/2MczGjj #KM #KMers #ConversationalLeadership


Knowledge is not power. The will and the ability to act on knowledge and to influence people and events is power. #KM #KMers #ConversationalLeadership https://buff.ly/2t68Y3Y
If you like the Tweets then
subscribe to my Tweet stream
.
Upcoming Knowledge Events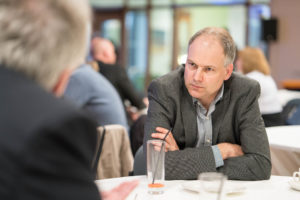 Here are some of the
major KM events
taking place around the world in the coming months and ones in which I am actively involved. You will find a
full list
on my website where you can also subscribe to both regional e-mail alerts and
RSS feeds
which will keep you informed of new and upcoming events.
Knowledge, Information and Data Management Conference @930gov
Tue 28 Aug 2018, Washington DC, United States
19th European Conference on Knowledge Management
06 - 07 Sep 2018, Padua, Italy
13th European Conference on Innovation and Entrepreneurship
20 - 21 Sep 2018, Aveiro, Portugal
Licence: cultureQs® Professional Facilitator
09 - 10 Oct 2018, Munich, Germany
The 9th International Conference on Innovation and Knowledge Management in Asia Pacific (IKMAP2018)
31 Oct - 02 Nov 2018, Hangzhou, China
KM World 2018
06 - 08 Nov 2018, Washington DC, United States
Chief Learning Officer Forum, Fall
27 - 29 Nov 2018, Boston, MA, United States
Learning & Development Executive Summit 2019
03 - 05 Feb 2019, Orlando, FL, United States
10th European Conference on Intangibles and Intellectual Capital
23 - 24 May 2019, Pescara, Italy
Unsubscribe
If you wish to unsubscribe from this newsletter then click here: ***UNSUBCRIBE***.
The Gurteen Knowledge Letter
The Gurteen Knowledge-Letter is a free monthly e-mail based KM newsletter for knowledge workers. Its purpose is to help you better manage your knowledge and to stimulate thought and interest in such subjects as Knowledge Management, Learning, Creativity and the effective use of Internet technology.
Archive copies
are held on-line where you can
register
to receive the newsletter.
It is sponsored by the
Henley Forum
of the Henley Business School, Oxfordshire, England.
You may copy, reprint or forward all or part of this newsletter to friends, colleagues or customers, so long as any use is not for resale or profit and I am attributed. And if you have any queries please
contact me
.
David GURTEEN
Gurteen Knowledge
Fleet, United Kingdom