Gurteen Knowledge Letter: Issue 208 - October 2017Contents
Introduction to the October 2017 Knowledge Letter
If you haven't discovered him already, take a look at the work of
Prof. Jordan Peterson
. This man is brilliant - just watch a few of his
video talks
. I have written about him before and his thoughts on
freedom of speech
.
There are not many people who excite me with the originality of their thinking and their passion - Jordan is one of them - though he gets a tad too intense at times.
These are just a little of his thoughts on changing the world - watch the video to learn more.
The proper strategy for implementing social change is to stay within your domain of competence and that requires humility which is a virtue which is never promoted in modern culture.

I would say it's a virtue that you can hardly even talk about.

But humility means you are probably not as smart as you think you are and you should be careful.

So then the question might be, well okay, you should be careful, but perhaps you still want to do good, you want to make some positive changes.

How can you be careful and do good?

Then I would say you try not to step out of the boundaries of your competence and you start small.

And you start with things that you actually could adjust.


An interview with Ana Neves about my work
Ana Neves of KMOL recently interviewed me by email about my work with Conversational Leadership and the Knowledge Café.
You can find the
article written in Portuguese
on her website and here on
Linkedin in English
:
It's a litte lengthy but I hope you find it useful and get to understand a little better why I think conversation is so important - not only in business but at a personal level and society at large.
Zoom World Values Day Knowledge Café
My virtual Zoom
World Values Day
Café went off exceptionally well.
117 people registered from 25 countries but there is always a large drop-off and in the end I had 47 people from 16 countries - still a good turnout. The countries were: Australia, Canada, Germany, Hungary, Ireland, Italy, Martinique, Netherlands, Nigeria, Romania, Switzerland,Trinidad and Tobago,Tunisia, Turkey,UK and USA.
We had some in-depth conversation for 2 hours triggered by two short talks from Charles Fowler and Alan Williams and the question "What could be done to bring values to life?"
Sorry Asia-Pacific, this was out of your time-zone but I will make up for it!
What really amazes me about these virtual Cafés is just how well they work. This one worked a treat. First, I wasn't aware of anyone who had connection problems - Zoom worked flawlessly. But it is not just the technology - the small group break-out conversations work well too. This is what one of the participants said in the final whole group conversation.
This is only my second knowledge cafe and I'm still really struck by the quality of the conversation that I can have with people that I've never met before in some other part of the world through an online medium.

And I just wanted to say that and I found it really meaningful. It's like I don't think it would have been more meaningful if they would have been right here in the office.

I'm real surprised by just how much I enjoyed it and how impactful it is.
I never thought, before Zoom, that we could get so close to the quality of face-to-face conversations through an on-line medium.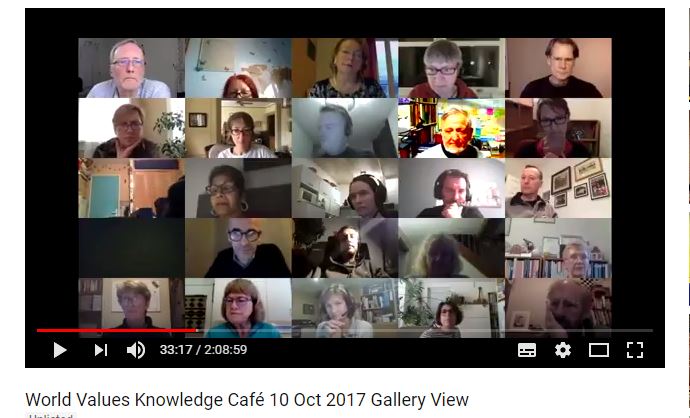 Upcoming Henley Forum Events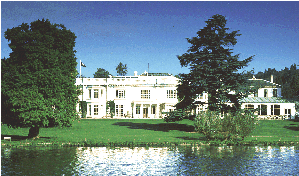 If you are based in the UK or fancy a trip to the beautiful Thames valley countryside then take a look at these upcoming events at Henley Business School.
Although they are primarily for members of the Henley Forum, a few guest places are always available. Contact Marina Hart
[email protected]
at the Henley Business School if you are interested.
Some Knowledge Café Stories
I am starting to pull together in my
blook
quite a few good stories about how the Knowledge Café is being applied or has been run by different organizations.
Here are three that are almost finished and are directly accessible but you will find more in the
Conversational Stories chapter
in various stages of development.
Disregard Others!
My good friend David Pottinger and I both started our career's as physicists but I am sure he was a far better physicist than I ever was. I could never really handle the maths.
So it was fascinating to see this article he recently posted on his blog titled
Feynman's Breakthrough
about
Richard Feynman
- the well known American theoretical physicist.
It is a lovely little story, well written and with an important message if we are struggling to be creative - "Disregard Others!"
Upcoming Knowledge Events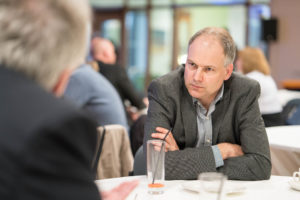 Here are some of the
major KM events
taking place around the world in the coming months and ones in which I am actively involved. You will find a
full list
on my website where you can also subscribe to both regional e-mail alerts and
RSS feeds
which will keep you informed of new and upcoming events.
13th International Conference On Knowledge Management
25 - 27 Oct 2017, Dallas, United States
KM World 2017
06 - 09 Nov 2017, Washington DC, United States
KM Asia 2017
15 - 16 Nov 2017, Hong Kong, China
Advancing your OD practice
23 - 24 Jan 2018, Henley on Thames, United Kingdom
IntraTeam Event Copenhagen 2018
27 Feb - 01 Mar 2018, Copenhagen, Denmark
6th International Conference on Innovation and Entrepreneurship 2018
05 - 06 Mar 2018, Washington DC, United States
Henley Forum Conference 2018
07 - 08 Mar 2018, Henley on Thames, United Kingdom
10th European Conference on Intangibles and Intellectual Capital
19 - 20 Apr 2018, Mechelen, Belgium
END 2018 Conference
23 - 25 Jun 2018, Budapest, Hungary
Gurteen Knowledge Tweets: October 2017
Here are some of my more popular recent tweets. Take a look, if you are not a Tweeter, you will get a good idea of how I use it by browsing the list of micro-posts.
If you like the Tweets then
subscribe to my Tweet stream
.
Supporting my work
If you enjoy this Knowledge Letter and would like to support me by donating $1 (or more) a month then
Become a Patron
.
Subscribing and Unsubscribing
You may
subscribe
to this newsletter on my website. Or if you no longer wish to receive this newsletter or if you wish to modify your e-mail address or make other changes to your membership profile then please go
to this page on my website
.
The Gurteen Knowledge Letter
The Gurteen Knowledge-Letter is a free monthly e-mail based KM newsletter for knowledge workers. Its purpose is to help you better manage your knowledge and to stimulate thought and interest in such subjects as Knowledge Management, Learning, Creativity and the effective use of Internet technology.
Archive copies
are held on-line where you can
register
to receive the newsletter.
It is sponsored by the
Henley Forum
of the Henley Business School, Oxfordshire, England.
You may copy, reprint or forward all or part of this newsletter to friends, colleagues or customers, so long as any use is not for resale or profit and I am attributed. And if you have any queries please
contact me
.
David GURTEEN
Gurteen Knowledge
Fleet, United Kingdom
If you are interested in Knowledge Management, the
Knowledge Café
or the role of conversation in organizational life then you my be interested in this online book I am writing on
Conversational Leadership