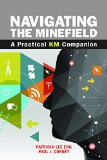 This book was written for anyone who is interested in using their knowledge more effectively to optimize operations. This knowledge can be their own, that of the teams in which they work, or the knowledge of the wider communities and teams in which they participate.

Whether you are a recently appointed knowledge management (KM) staffer, an experienced KMer who feels stagnant and stuck, or a senior manager with KM oversight responsibility looking for ways to improve the use of knowledge in your organization, this book was written for you. It is based on interviews with individuals who have created and managed successful KM programs around the world. The authors examine and analyze diverse KM programs and tactics, using quotes, insights, and stories to show why these programs are successful and how they improve both knowledge capture and knowledge flow.

The book examines 19 KM programs, including those at Airbus, ARUP, Cadbury Schweppes, Hewlett Packard (HP), the International Center for Tropical Agriculture, (CIAT), Lloyds Register Marine, NASA, MPM PETRONAS, U.K. National Health Service Digital, and the U.S. Army.




You will find information on over 200 books on this website - books that relate to the themes of the site: knowledge, learning, creativity, innovation and personal development.

If you would like to receive an e-mail alert whenever I post information about a new book (i.e. one that has been published in the last 12 months) then please click on the button below and complete the form.






Navigating the minefield (April 2017) by Patricia Lee Eng

, Paul J. Corney


A Practical KM Companion



If you are interested in Knowledge Management, the

Knowledge Café

or the role of conversation in organizational life then you my be interested in this online book I am writing on

Conversational Leadership
Gurteen Knowledge Community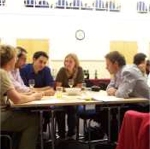 The Gurteen Knowledge Community is a global learning community of over 21,000 people in 160 countries across the world.

The community is for people who are committed to making a difference: people who wish to share and learn from each other and who strive to see the world differently, think differently and act differently.

Membership of the Gurteen Knowledge Community is free.
Knowledge Community