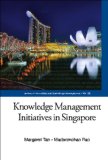 World Scientific: Knowledge Management Initiatives in Singapore

Knowledge Management Initiatives in Singapore is the first book that provides descriptive analyses of the award-winning knowledge management initiatives undertaken by the public sector organisations in Singapore.

The book focuses on 12 organisations from the Singapore Public sector that won the knowledge management excellence awards in 2008, 2009 and 2010 run by the Information and Knowledge Management Society of Singapore.





Attorney-General's Chambers (AGC)
Defence Science and Technology Agency (DSTA)
Intellectual Property Office of Singapore (IPOS)
Inland Revenue Authority of Singapore (IRAS)
Jurong Town Corporation (JTC)
Ministry of Finance (MOF)
National Library Board (NLB)
Singapore Armed Forces (SAF)
Singapore Youth Olympic Games Organising Committee (SYOGOC)
Singapore Police Force: Police Technology Department (SPF-PTD)
Supreme Court of Singapore (SC)
Urban Redevelopment Authority (URA)
Based on these successful case studies, the book provides a comprehensive overview and approach for organisations to understand how to plan and execute their knowledge management journeys.

This includes analysing the rationale, thereby calibrating specific knowledge management plans and roles; identifying resources for knowledge management implementation (such as people, process and technology); and evaluating the outcomes and future paths.

This book will be invaluable to managers, knowledge management practitioners and graduate students in the field, offering deep actionable insights on the implementation of knowledge management projects and providing a balanced perspective of organisational knowledge management encompassing both theory and pragmatism.

About the Authors

Margaret Tan is Associate Professor at the School of Communication and Information and Deputy Director at the Singapore Internet Research Centre at Nanyang Technological University in Singapore.

She has published widely in scholarly journals and authored the following books: The Virtual Workplace and e-Payment: The Digital Exchange. She has been invited to speak at various international conferences and seminars and has also served as program chairs for international conferences.

She also sits on numerous editorial and review boards of international journals and publications.

Her current research focuses on understanding the organisational impact on the strategic deployment of internet technologies, particularly on electronic security, eGovernance, data protection and privacy policies, and the implications of interactive media and the digital societies.

Madanmohan Rao is a knowledge management author and consultant based in Bangalore, India.

He is the editor of The KM Chronicles and four other book series: The Asia Pacific Internet Handbook, AfricaDotEdu, World of Proverbs, and The Global Citizen. A frequent speaker on the international conference circuit, he has given talks and lectures in over 80 countries.

He also participated in consultations at UNESCO, IDRC, and the Friedrich Ebert Stiftung (FES) foundation.

He is currently on the editorial board of Electronic Markets and the Journal of Community Informatics, and the international editorial board of Transforming e-Knowledge.

Madan is an adjunct faculty at the International School of Information Management, and conference chair for Digital Africa. He has spoken at KM Asia, KM World, and InfoVision/KM India.

He is co-founder of the Bangalore K-Community, a network of KM professionals, research advisor at the Asian Media Information and Communication Centre (AMIC), and research director of Mobile Monday, a global network of mobile and wireless communication professionals.

He recently signed on as research director for YourStory.in, India's leading platform for startups and investors.






You will find information on over 200 books on this website - books that relate to the themes of the site: knowledge, learning, creativity, innovation and personal development.

If you would like to receive an e-mail alert whenever I post information about a new book (i.e. one that has been published in the last 12 months) then please click on the button below and complete the form.






Knowledge Management Initiatives in Singapore (June 2003) by Margaret Tan

, Madanmohan Rao

If you are interested in Knowledge Management, the
Knowledge Café
or the role of conversation in organizational life then you my be interested in this online book I am writing on
Conversational Leadership
Gurteen Knowledge Community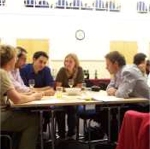 The Gurteen Knowledge Community is a global learning community of over 21,000 people in 160 countries across the world.

The community is for people who are committed to making a difference: people who wish to share and learn from each other and who strive to see the world differently, think differently and act differently.

Membership of the Gurteen Knowledge Community is free.
Knowledge Community