Gurteen Knowledge Letter: Issue 214 - April 2018Contents
Introduction to the April 2018 Knowledge Letter
The
Gurteen Knowledge Community Group on LinkedIn
is now up to 5,700 members and is still one of the more active of all the KM LinkedIn groups. Take a look if you are not a member and join up if you like it.
But note, each week I receive a large number of posts to the forum which are simply pointers to blog posts. If I let them all through the forum is no longer a discussion forum but a promotional vehicle for blogs (like so many others). These blog posts are also often posted to many other forums - to my mind verging on a kind of forum spam.
I let the occasional promotional post through (often the first one or two before I switch on moderation for that user). I also let promotions of events through - as long as they are not too frequent.
A suggestion though, if you wish to post an article to the forum then do it in the form of a question to people in order to stimulate a conversation. This is the prime purpose of the forum and I would like to see a lot more discussion going on.
The Future of Management Is Teal
A big thanks to Silvia Bombard for telling me abut the work of Frederic Laloux. I googled him and found this article:
The Future of Management Is Teal
: Organizations are moving forward along an evolutionary spectrum, toward self-management, wholeness, and a deeper sense of purpose.
He tells the fascinating story of the evolution of the organization (human collaboration) starting 10,000 years ago. He gives each phase of the evolution a colour: red, amber, orange, green and teal. It is well worth a read and helps put today's collaborative efforts into some sort of perspective and explains where he thinks we are heading with a number of examples of what he considers to be teal organizations.
One passage jumped out at me:
In just two and a half centuries, these breakthroughs have generated unprecedented levels of prosperity, added decades to human life expectancy, and dramatically reduced famine and plague in the industrialized world.

But as the Orange paradigm grew dominant, it also encouraged short-term thinking, corporate greed, overconsumption, and the reckless exploitation of the planet's resources and ecosystems. Increasingly, whether we are powerful leaders or low-ranking employees, we feel that this paradigm isn't sustainable.

The heartless and soulless rat race of Orange organizations has us yearning for more.


I think this sums up nicely, the advances we have made and the associated but unintended consequences.
Social Now 2018 - The Social Intranet Conference
On 16 -18 May 2018 I will be in Lisbon, Portugal for Ana Neves'
Social Now 2018:Getting Results From Enterprise Social Tools Conference
where I will be giving a talk and facilitating a
Knowledge Café masterclass
.
It is not any old conference, Ana has designed something unique.
Take a look
and see what you think.
Speech is already not as free as you might think
I have written about freedom of speech in the past see
Freedom of speech is more than just a value
and continue to research and develop my thoughts for my blook - particularly in the context of the current discussions on
hate speech
and
fake news
.
Just how free should we be to express our opinions - however hateful or harmful?
Germany, for example, has a controversial new law that tries to control online hate speech:
Free speech vs. censorship in Germany
that many think goes too far.
Hate speech is free speech
What I have found interesting though is that even in the US with its
First Amendment
, speech isn't as free as you might think:
What Type of Speech Is Not Protected by the First Amendment?
The list of limitations is long including libel, slander, obscenity, pornography, sedition, incitement, fighting words, classified information, copyright violation, trade secrets, non-disclosure agreements, public security, and perjury.
Like most things in life there are few absolutes Things are nuanced including freedom of speech.
Lest we go to far in limiting freedom of speech keep in mind Prof. Jordan Peterson's
passionate defence of free speech
.
Help support my work
I have been writing and publishing this Knowledge Letter every month for over 17 years. It is distributed to over 23,000 people around the world and most of you have been receiving it for 5 years or more.
If you enjoy it and find it valuable, please consider giving me a little support by donating $1 (or more) a month to
Become a Patron
.
I am not going to get rich on this but it will help cover some of my expenses.
So far, with little promotion, I have 27 patrons (3 more since last month) who contribute $56 each month in total. A big thanks to you all.
Receive a quotation by e-mail on a day of the week of your choosing
I love quotations. This one is a favourite:
I do not accept any absolute formulas for living.

No preconceived code can see ahead to everything that can happen in a man's life.

As we live, we grow and our beliefs change. They must change.

So I think we should live with this constant discovery.

We should be open to this adventure in heightened awareness of living.

We should stake our whole existence on our willingness to explore and experience.


Click here to
receive a quotation by e-mail on a day of the week of your choosing
Upcoming Knowledge Events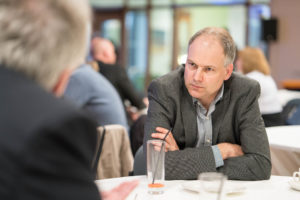 Here are some of the
major KM events
taking place around the world in the coming months and ones in which I am actively involved. You will find a
full list
on my website where you can also subscribe to both regional e-mail alerts and
RSS feeds
which will keep you informed of new and upcoming events.
Chief Learning Officer, Spring 2018
15 - 17 May 2018, San Francisco, United States
Social Now 2018
16 - 17 May 2018, Lisbon, Portugal
How to design, convene and facilitate Knowledge Cafés
Fri 18 May 2018, Lisbon, Portugal
Canadian Knowledge Mobilization Forum
10 - 12 Jun 2018, Winnipeg, Canada
Advanced KM Course
10 - 11 Jul 2018, Henley on Thames, United Kingdom
TAKE 2018 - Multidisciplinary Conference on Theory and Applications in the Knowledge Economy
12 - 13 Jul 2018, Poznan, Poland
9th Knowledge Management International Conference
25 - 27 Jul 2018, Sarawak, Malaysia
Knowledge Management Australia 2018: Sydney Edition
01 - 02 Aug 2018, Sydney, Australia
Thirteenth International Conference on Knowledge Management in Organisations
06 - 10 Aug 2018, Žilina, Slovakia
Knowledge Management Australia 2018: Canberra Edition
08 - 09 Aug 2018, Canberra, Australia
Knowledge Management South Africa: 2018 Convention:
22 - 24 Aug 2018, Gauteng, South Africa
19th European Conference on Knowledge Management
06 - 07 Sep 2018, Padua, Italy
13th European Conference on Innovation and Entrepreneurship
20 - 21 Sep 2018, Aveiro, Portugal
The 9th International Conference on Innovation and Knowledge Management in Asia Pacific (IKMAP2018)
31 Oct - 02 Nov 2018, Hangzhou, China
KM World 2018
06 - 08 Nov 2018, Washington DC, United States
Gurteen Knowledge Tweets: April 2018
Here are some of my more popular recent tweets. Take a look, if you are not a Tweeter, you will get a good idea of how I use it by browsing the list of micro-posts.
If you like the Tweets then
subscribe to my Tweet stream
.
Unsubscribe
If you wish to unsubscribe from this newsletter then click here: ***UNSUBCRIBE***.
The Gurteen Knowledge Letter
The Gurteen Knowledge-Letter is a free monthly e-mail based KM newsletter for knowledge workers. Its purpose is to help you better manage your knowledge and to stimulate thought and interest in such subjects as Knowledge Management, Learning, Creativity and the effective use of Internet technology.
Archive copies
are held on-line where you can
register
to receive the newsletter.
It is sponsored by the
Henley Forum
of the Henley Business School, Oxfordshire, England.
You may copy, reprint or forward all or part of this newsletter to friends, colleagues or customers, so long as any use is not for resale or profit and I am attributed. And if you have any queries please
contact me
.
David GURTEEN
Gurteen Knowledge
Fleet, United Kingdom