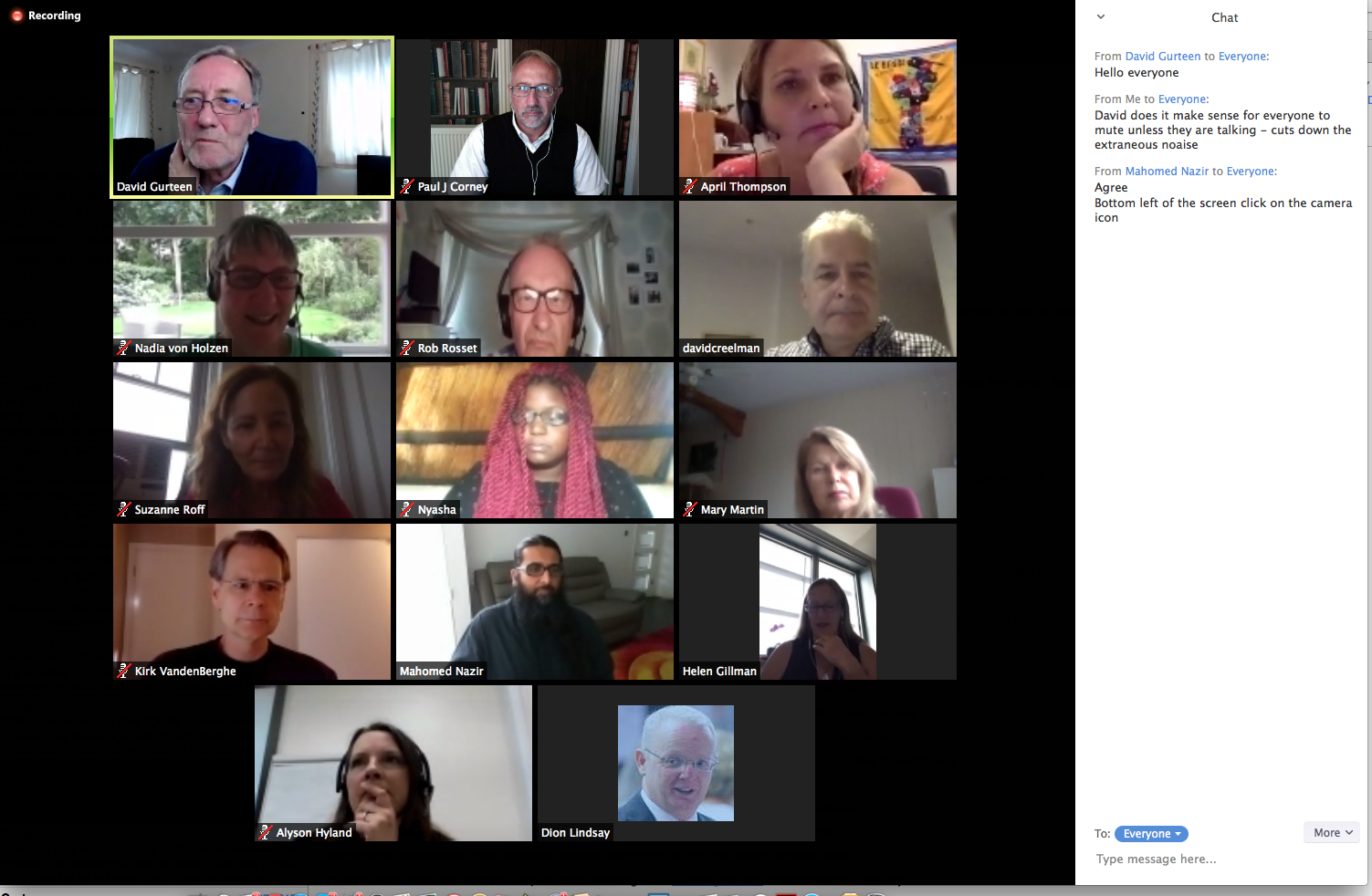 I have run two more
Zoom virtual Knowledge Café
this month - one for the Singapore time zone and another for the Sydney time zone, made a few mistakes, learnt a lot and becoming more adept in designing and running them.
Planning now to run a Café for Dubai. I will also be running one as part of
World Values Day
. Here I am going to be a little bit more ambitious - all my virtual Cafés so far have been for less than 20 people but for the World Values Day I am going to shoot for 100 participants. A little bit of a risk but I'll learn a lot and hopefully it will attract people from many different countries. More on both these Cafés soon.
If you would like to be the first to hear about my Zoom events, please
sign-up
to my Virtual Café mailing list.
If you are interested in Knowledge Management, the
Knowledge Café
or the role of conversation in organizational life then you my be interested in this online book I am writing on
Conversational Leadership