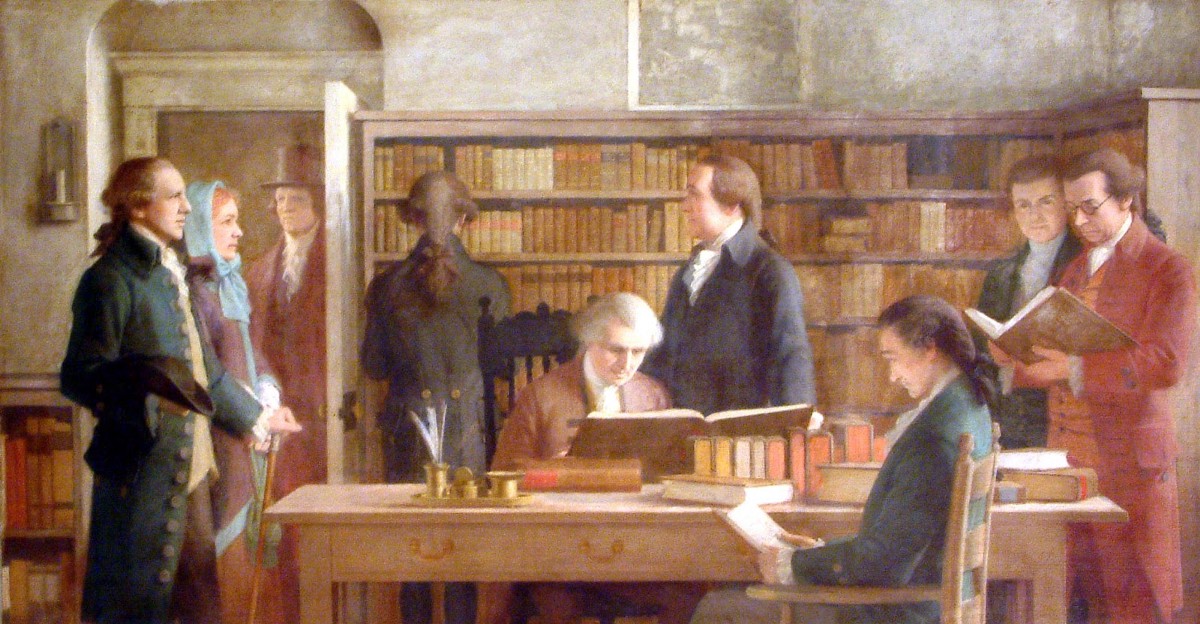 I was driving into town recently and switched on the car radio and caught the last few minutes of
BBC Radio 4 programme called Making History
and was gobsmacked at my serendipitous discovery of a so-called "Conversation Society" founded in 1727!
I have downloaded the audio and clipped out the key passage and
uploaded to YouTube
- it is only two minutes long. (I am sure the BBC won't mind.)
I googled around to find more information on the Conversation Society that is mentioned. It was called the Junto Club. More information
here on the Benjamin Franklin History website
and
here on Wikipedia
So Benjamin Franklin was convening a
Book Discussion Café
(well not really but it's a nice fantasy) back in 1727 that morphed into the
Library Company of Philadelphia
- the first public library in the US in 1731.
I love the thought that they bought books to inspire their conversations and that this book collection was the
foundation of the public library
.
An absolutely amazing story!
Why not start your own
Junto Club
. It has some very KM like features. All you need to do is update Benjamin Franklin's 24 questions into modern day English and a business environment - and you have it!
If you are interested in Knowledge Management, the
Knowledge Café
or the role of conversation in organizational life then you my be interested in this online book I am writing on
Conversational Leadership