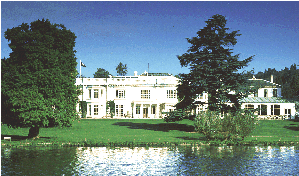 The Henley Forum for Organisational Learning and Knowledge Strategies (known as the
Henley Forum
) is a members-only forum but some of its events are open to the public.
They have a 1 day event coming up on 27th September at their Henley Campus -
Embedding Change: delivering value from knowledge and learning
and have a limited number of guest places available at £175+VAT. Contact
[email protected]
for further details if you are interested.
I will be there as a participant. Do come along if you are based in the UK. It should be an engaging day. It is a reasonable cost. It's a great campus. And you get to experience the Henley Forum too.
If you are interested in Knowledge Management, the
Knowledge Café
or the role of conversation in organizational life then you my be interested in this online book I am writing on
Conversational Leadership