The Noharo
The Noharo is a 45 foot 1994 Dutch built steel motor yacht. She is powered by twin 120 horsepower Iveco Aifo diesels and has a full speed of a comfortable and quiet 9 knots.
The Noharo is fully equipped with VDO Logic navigation instruments and GPS, Furuno radar and tankage for 1000 litres which allows extended sea cruising.
Galley facilities include blown hot air central heating, air conditioning, vacu-flush sanitary systems and power shower.
Inside dining for 12 is possible in the wheelhouse, or on deck for 8 seated.
Hiring the Noharo
You may hire the boat for the day with the skipper, Chris Penrose Ransley and crew for a variety of purposes. For example:
an internal meeting
a relationship building exercise with a client
a sales closure meeting
a proposal to a client
an away day as a reward
a facilitated workshop
Obviously the list is endless and you can use the boat for whatever meeting purpose you wish within the space constraints. Obviously powerpoint slides are out - which is not a bad thing!
Catering can also be arranged.
The boat is usually moored at Abingdon near Oxford or Reading but with sufficient notice can be made available on the river betwen Oxford and Docklands.
Departure point and return drop off points can be arranged to your convenience within the limitations set by available moorings on the river and convenient acccess and parking.
A typical pick up and return point on the Thames might be Reading. There is a mooring only 10 minutes easy walk from Reading mainline station. Reading station is only 30 minutes from the London Paddington terminus and just a few miles off the M4 motorway. There is ample parking at the station.
For more information please
contact

me.
---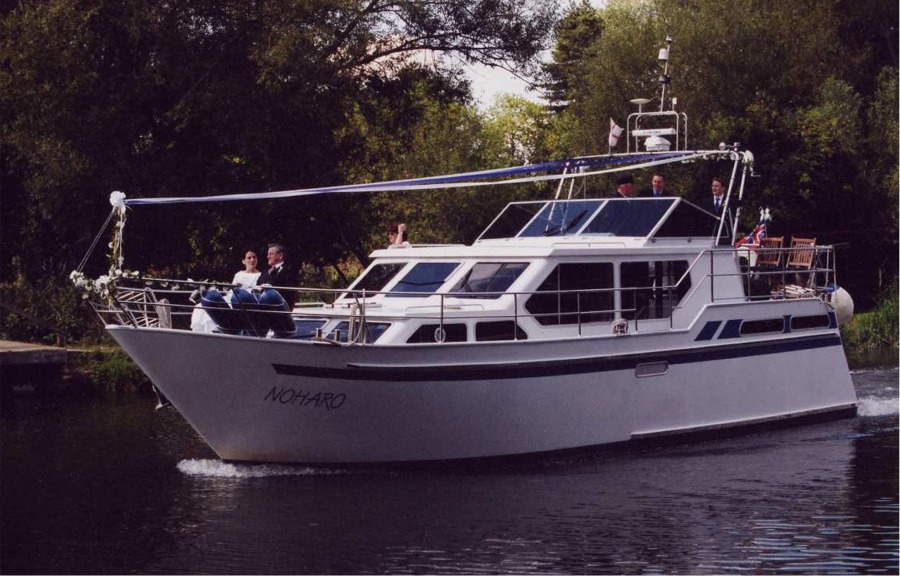 ---