Welcome to the Gurteen Knowledge Log for 2016. See the side panel for other years.

In this blog I write about items of interest that I have found on the web, experiences or insights that I think you will find useful mainly but not strictly limited to the area of Knowledge Management and Organizational Learning.

Like the rest of my site - it an eclectic mix.

If you like the blog you may wish to subscribe to my newsletter where I collate my best blog posts from the month plus other material and distribute it my email monthly.

Or you may subscribe to the RSS feed for this blog here:

Friday 29 December 2017
| | |
| --- | --- |
| 12:49 GMT | The correct analogy for the mind is not a vessel that needs filling, but wood that needs igniting - Comments |
Whether it is our educational systems or the presentations we give at conferences, we focus far too much on filling people's heads with content. It is not an effective way of teaching. We need to inspire people to learn for themselves, not attempt to fill their heads with stuff.

Plutarch understood this, almost 2,000 years ago when he said:

The mind is not a vessel to be filled but a fire to be kindled.

You are probably familiar with this quotation but actually it is a popular contraction of what he really said, here is a translation of the original text in context.
The correct analogy for the mind is not a vessel that needs filling, but wood that needs igniting -- no more -- and then it motivates one towards originality and instills the desire for truth.

Suppose someone were to go and ask his neighbors for fire and find a substantial blaze there, and just stay there continually warming himself: that is no different from someone who goes to someone else to get to some of his rationality, and fails to realize that he ought to ignite his own flame, his own intellect, but is happy to sit entranced by the lecture, and the words trigger only associative thinking and bring, as it were, only a flush to his cheeks and a glow to his limbs; but he has not dispelled or dispersed, in the warm light of philosophy, the internal dank gloom of his mind.



I rather like the original.

| | |
| --- | --- |
| 12:32 GMT | What is the difference between responsibility and accountability? - Comments |
In writing my blook on Conversational Leadership, I often find myself researching and defining the meaning of words or concepts and their nuances.

For example, we use the words responsibility and accountability loosely in everyday language, but what is the difference?

This is my best attempt so far in answering that question. But in summary:


We can only choose to take responsibility for something. No one else can assign responsibility to us.

We take responsibility but are held accountable.

Any feedback you may have is most welcome.

Some years ago,when I first started to learn about Dave Snowden's Cynefin Framework, it took me a little while to wrap my head around it as there were never any good examples given of the different types of problems associated with each domain.

If you have the same problem, take a look at this excellent article The Cynefin framework: applying an understanding of complexity to medicine. You don't have to understand too much about medical practice to make sense of it and it really does bring the Cynefin model to life and demonstrate its usefulness in thinking about problems and decision making.

In our increasingly complex world, I think everyone should have a grasp of the Cynefin framework. So, take a look if you are not familiar with it or wish to understand it better.

PS. If you are a game player, you may find this explanation more readable.

Thursday 28 December 2017
Here are some of my more popular recent tweets. Take a look, if you are not a Tweeter, you will get a good idea of how I use it by browsing the list of micro-posts.


If you like the Tweets then subscribe to my Tweet stream.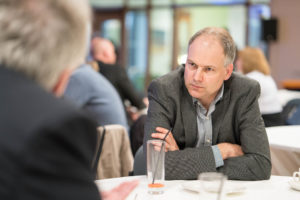 Here are some of the major KM events taking place around the world in the coming months and ones in which I am actively involved. You will find a full list on my website where you can also subscribe to both regional e-mail alerts and RSS feeds which will keep you informed of new and upcoming events.

Advancing your OD practice
23 - 24 Jan 2018, Henley on Thames, United Kingdom

Knowledge Governments: Best Practices and Lessons Learned
07 - 08 Feb 2018, Kuwait City, Kuwait

The Art of: Knowledge Management, Learning & Communication
Thu 22 Feb 2018, Melbourne, Australia

IntraTeam Event Copenhagen 2018
27 Feb - 01 Mar 2018, Copenhagen, Denmark

6th International Conference on Innovation and Entrepreneurship 2018
05 - 06 Mar 2018, Washington DC, United States

Henley Forum Conference 2018
07 - 08 Mar 2018, Henley on Thames, United Kingdom

International Days of Competences for the Future
12 - 14 Mar 2018, Poznan, Poland

The International Conference on Innovation & Knowledge Management (iKM2018)
17 - 18 Mar 2018, Beijing, China

10th European Conference on Intangibles and Intellectual Capital
19 - 20 Apr 2018, Mechelen, Belgium

END 2018 Conference
23 - 25 Jun 2018, Budapest, Hungary

9th Knowledge Management International Conference
25 - 27 Jul 2018, Sarawak, Malaysia

19th European Conference on Knowledge Management
06 - 07 Sep 2018, Padua, Italy

13th European Conference on Innovation and Entrepreneurship
20 - 21 Sep 2018, Aveiro, Portugal

Tuesday 28 November 2017
I've just spent a few days in Riyadh where I gave a talk and run a Knowledge Café as part of a KM Forum entitled "Knowledge Management Utilization in Realizing Saudi Vision 2030" organized by the Naseej Academy.

Saudi Vision 2030 is a plan to reduce Saudi Arabia's dependence on oil, diversify its economy, and develop public service sectors such as health, education, infrastructure, recreation, and tourism.

My talk was about how KM could be used strategically to help achieve the vision and the question that initiated the Knowledge Café "Given that even the experts do not have a good track record of predicting the future, and strategic plans often fail to deliver fully on their promises, how can KM help us better formulate and execute strategy?"

It was good day and I was delighted with the extent to which the participants engaged with the Knowledge Café and saw it's potential.

The Saudi Vision for 2030 is ambitious as it is impressive. Take a look at this PDF for some of the detail.

I truly wish them all the best in transforming their country and society.

The Mohammed bin Rashid Al Maktoum Knowledge Foundation (MBRF) recently organized and held the fourth annual Knowledge Summit in Dubai. Here are a few videos that you may find of interest from the Summit.





Monday 27 November 2017
It's a while since I last talked about what I call conversational conferences - February 2013 to be exact.

I am now starting to pull some of that old material into my blook and updating it.

I do wish conference organizers would make their events more participatory - making conference conversational is not the full answer but is a simple enough, low cost step.


I hope you have not missed all the fuss about a robot called Sophia that was granted Saudi Arabian citizenship recently and all the media razzmatazz around it.

A bit of harmless fun you might think or is it harmless?

Harmless enough, if you understand that Sophia, although a fantastic bit of technology is not that smart. It is somewhat like Apple's Siri combined with some sophisticated puppetry plus the ability to recite preprogrammed scripts. No intelligence there at all.

But if you don't understand this, Sophia is misleading you (and even scaring you) into believing that general artificial intelligence is far more advanced than it is.

There are many articles on the web about Sophia but what concerns me is that so few of them explain or even seem to understand how Sophia works. This article however, does explain a little: Inside the mechanical brain of the world's first robot citizen.

But I cannot find any articles other than this one that get to the heart of this issue and that sum up my feelings on the matter: Humanoid robot Sophia is a sad hoax that harms AI research. I think we need to take artificial intelligence a little more seriously.

I happened to notice that the theme for Expo 2020 Dubai was Connecting Minds and I was drawn to the metaphor of connecting minds.

So I googled a little and found a fascinating neuroscience research paper - Speaker-listener neural coupling underlies successful communication. See Good connection really does lead to mind meld for a less technical overview and note the excerpt below (my emphasis in bold).


They found that speaking and listening used common rather than separate neural subsystems inside each brain.

Even more striking was an overlap between the brains of speaker and listener.

When post-scan interviews found that stories had resonated, scans showed a complex interplay of neural call and response, as if language were a wire between test subjects' brains.



It seems good conversation really does connect minds.

Two opposite points of view here.

David Marquet thinks its a good idea to take a vote before you start to take a decision making discussion.

While Michael Roberto disagrees.

I quite like the idea of voting early but share Michael's concerns. What do you think?

Monday 20 November 2017
Here are some of my more popular recent tweets. Take a look, if you are not a Tweeter, you will get a good idea of how I use it by browsing the list of micro-posts.


If you like the Tweets then subscribe to my Tweet stream.

Thursday 26 October 2017
My virtual Zoom World Values Day Café went off exceptionally well.

117 people registered from 25 countries but there is always a large drop-off and in the end I had 47 people from 16 countries - still a good turnout. The countries were: Australia, Canada, Germany, Hungary, Ireland, Italy, Martinique, Netherlands, Nigeria, Romania, Switzerland,Trinidad and Tobago,Tunisia, Turkey,UK and USA.

We had some in-depth conversation for 2 hours triggered by two short talks from Charles Fowler and Alan Williams and the question "What could be done to bring values to life?"

Sorry Asia-Pacific, this was out of your time-zone but I will make up for it!

What really amazes me about these virtual Cafés is just how well they work. This one worked a treat. First, I wasn't aware of anyone who had connection problems - Zoom worked flawlessly. But it is not just the technology - the small group break-out conversations work well too. This is what one of the participants said in the final whole group conversation.
This is only my second knowledge cafe and I'm still really struck by the quality of the conversation that I can have with people that I've never met before in some other part of the world through an online medium.

And I just wanted to say that and I found it really meaningful. It's like I don't think it would have been more meaningful if they would have been right here in the office.

I'm real surprised by just how much I enjoyed it and how impactful it is.

I never thought, before Zoom, that we could get so close to the quality of face-to-face conversations through an on-line medium.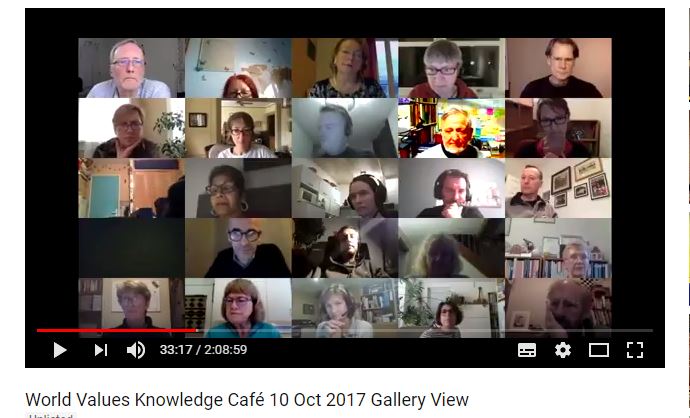 My good friend David Pottinger and I both started our career's as physicists but I am sure he was a far better physicist than I ever was. I could never really handle the maths.

So it was fascinating to see this article he recently posted on his blog titled Feynman's Breakthrough about Richard Feynman - the well known American theoretical physicist.

It is a lovely little story, well written and with an important message if we are struggling to be creative - "Disregard Others!"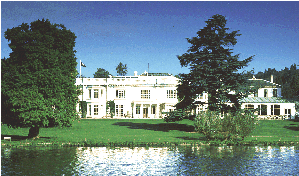 If you are based in the UK or fancy a trip to the beautiful Thames valley countryside then take a look at these upcoming events at Henley Business School.

Although they are primarily for members of the Henley Forum, a few guest places are always available. Contact Marina Hart henleyforum@henley.ac.uk at the Henley Business School if you are interested.





Wednesday 25 October 2017
Ana Neves of KMOL recently interviewed me by email about my work with Conversational Leadership and the Knowledge Café.

You can find the article written in Portuguese on her website and here on Linkedin in English:

It's a litte lengthy but I hope you find it useful and get to understand a little better why I think conversation is so important - not only in business but at a personal level and society at large.

I am starting to pull together in my blook quite a few good stories about how the Knowledge Café is being applied or has been run by different organizations.

Here are three that are almost finished and are directly accessible but you will find more in the Conversational Stories chapter in various stages of development.

Tuesday 24 October 2017
Here are some of my more popular recent tweets. Take a look, if you are not a Tweeter, you will get a good idea of how I use it by browsing the list of micro-posts.


If you like the Tweets then subscribe to my Tweet stream.

Tuesday 26 September 2017
Could this be the root cause of so much of the trouble in the world?

There are two different types of people in the world: Those who want to know, and those who want to believe.


In reseaching for my blook on Conversational Leadership, I came across these words of wisdom in this short 90 second video clip from Peter Block about small group working.

How do I get every voice in the room?
How do I get people in the room who cross social distance levels?
How do I get people in the room who aren't like-minded?
How do we structure our time together?

As he concludes, all the methodologies he mentions are moronically simple. To which I might add, so why are they so often ignored?





Monday 25 September 2017
I gave a talk and ran a Knowledge Café at a recent Large-Scale Scrum Conference in London and had the pleasure of meeting Craig Larman, the co-creator of LeSS (Large-Scale Scrum) with his colleague Bas Vodde.

A few things Craig said stuck in my mind. First:

What gets measured gets gamed.



I have long been critical of measures because they are too easily gamed and I only wish I had come up with this catchy way of expressing it myself as an alternative to "What gets measured gets done."

A second quote from Craig was:

To turn on a dime for a dime.



This was said in the context of adaptive capacity - a key goal of Agile software development. So in other words "to quickly change direction at a low cost".

It reminded me of this quote that is so often miss-attributed to Darwin:

It is not the strongest of the species that survives, nor the most intelligent that survives. It is the one that is most adaptable to change.



Though this statement is more accurate:

It is not the most intellectual or the strongest of species that survives; but the species that survives is the one that is able to adapt to and adjust best to the changing environment in which it finds itself.



In our rapidly changing, unpredictable world, the ability "to turn on a dime for a dime" is fundamental to personal, organizational or societal survival.

In order to adapt, we need to better understand the changes taking place and to act accordingly. We can only do this through open conversation and collective sensemaking. Hence our "conversational capacity" - our ability to hold strategic conversations is key.

I rather like this thought about ideas from Pablo Picasso.

We don't necessarily need a clear, crisp, sharp idea or vision. A hazy one, a sense of vague direction may sometimes be better as we are then more likely to explore along the journey and make serendipitous discoveries.

Maybe vague ideas are at the heart of being creative.


You have to have an idea of what you are going to do, but it should be a vague idea.


Here are some of my more popular recent tweets. Take a look, if you are not a Tweeter, you will get a good idea of how I use it by browsing the list of micro-posts.


If you like the Tweets then subscribe to my Tweet stream.

Monday 28 August 2017
Given the metaphor that underpins my Knowledge Cafés I have long been interested in and written about the Enlightenment Coffeehouses of 17th and 18th Century London.

Out of the coffeehouses came a number of institutions that exist to this day such as the London Stock Exchange, Lloyds of London. The auction houses Sotheby's and Christie's also have their origins in coffeehouses.

Another was the Royal Society of Arts (RSA) which was established in a coffeehouse in 1754 by a group of people who came together with a shared vision for a better tomorrow.

I am a member of the RSA have long thought and even suggested that they should turn part of their London premises into a coffeehouse in the tradition of those long lost coffeehouses.

I doubt that I had anything to do with it but that is just what they have decided to do - to create a 21st century enlightenment coffeehouse. I am so looking forward to it.

I am sure many of you are by now familiar with the Google memo controversy where a Google software engineer James Damore was fired for a memo that questioned Google's diversity policies. If you have not read the memo you will find it here.

The memo has caused a heated online debate with people fiercely arguing in support of James Damore or against him.

To me, the issue is not who is right or wrong, it is "Was James Damore acting in good faith, was he genuinely trying to open up a conversation or was he expressing misogynist views?"

I have read the memo and watched several interviews with him and I believe he was sincere in his motives.

If you are not familiar with the controversy and wish to form your own opinion here is some interesting reading.

Two arguments against James Damore:
Two supporting him:
and a short video interview (many more on YouTube): Fired Engineer James Damore: I Feel Google Betrayed Me

There is a lot of argument going on but very little constructive discussion - this is the best I could find: Ask A Female Engineer: Thoughts on the Google Memo.

So what do you make of it? Was he acting in good faith? If he was expressing misogynist views, should he have been fired? And even if he was acting in good faith, should he still have been fired?

Want to know what others think? Take a look at this poll: Poll: Google was wrong to fire engineer over diversity memo

A final thought, what is the real question we should be asking here?

A beautiful piece here by Paul Graham on How to disagree where he attempts to create a disagreement hierarchy of six different levels from "name calling" to "refuting the central point".

His bottom line is "don't be mean" and his rationale is that it makes people happier. I don't think howver that this is the main argument. You are more likely to convince people of your point by being "less mean" and moving higher up the hierarchy in you conversational style.

If you enjoyed the above article, I think you will enjoy this one too What you cant say. This comment about Galileo particularly set me chuckling:

"If Galileo had said that people in Padua were ten feet tall, he would have been regarded as a harmless eccentric. Saying the earth orbited the sun was another matter. The church knew this would set people thinking."

Thanks to James Damore (yes the guy who wrote the Google memo) for pointing me to both of these articles via his twitter stream. (You can understand why both articles resonate with him.)

This all makes interesting and relevant fodder for my blook on Conversational Leadership. And it is at the heart of what Knowledge Management should be all about - "making better sense of the world".

In researching for my blook on Conversational Leadership I come across some fascinating people, doing some great work. Julia Galef is my latest find. On her Twitter feed she says she is "A SF-based writer & speaker focused on reasoning, judgment, and the future of humanity." So you can see why I am drawn to her work.

One of the many things she has done is to create a number of short video blogs on YouTube where she shares some of her thoughts and ideas.

Here is one on What is rationality? from 6 years ago and a more recent one on the good faith principle.

Good faith is central to holding real conversations. In human interactions, good faith is the intent to be sincere, to be fair, open, and honest, regardless of the outcome of the interaction. Without good faith, a conversation can never be a real one.









Friday 25 August 2017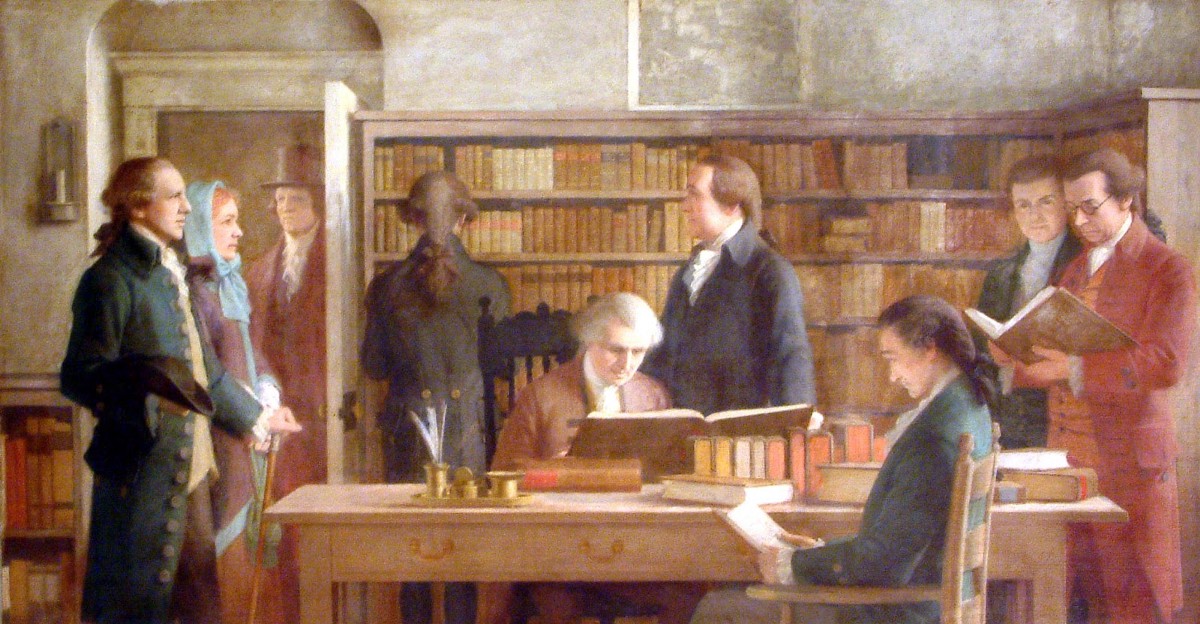 Last month, I wrote about Benjamin Franklin's Junto Club. This idea has really grabbed my attention and I have written a substantial description for my blook.

Franklin's Junto Club was about self-development and improving his local community.

What I like about the Junto Club concept is that anyone can start their own modern day Junto.

You can decide on your community and select, twelve or so members from diverse backgrounds.

I think the focus should be on community improvement not on personal development as individual learning comes naturally from taking part in the Junto.

So what community are you part of that you would like to improve? It could be your local community as in the case of Franklin, or any other community you care about and to which you belong.

This includes the organization for which you work. The Junto Club is not a community of practice but a form of community of innovation.

The other thing to do is to review Franklin's 24 questions and four assertions and update them so that they are more suited to the present day and your chosen community.

Interestingly, having spent some time thinking about modern day Junto Clubs or even Junto Cafés (a cross between the Junto and the Knowledge Café) I came across Franklin Circles - another form of modern day Junto focused on societal improvement.

Let me know if you feel inspired to form your own Junto Club or Franklin Circle.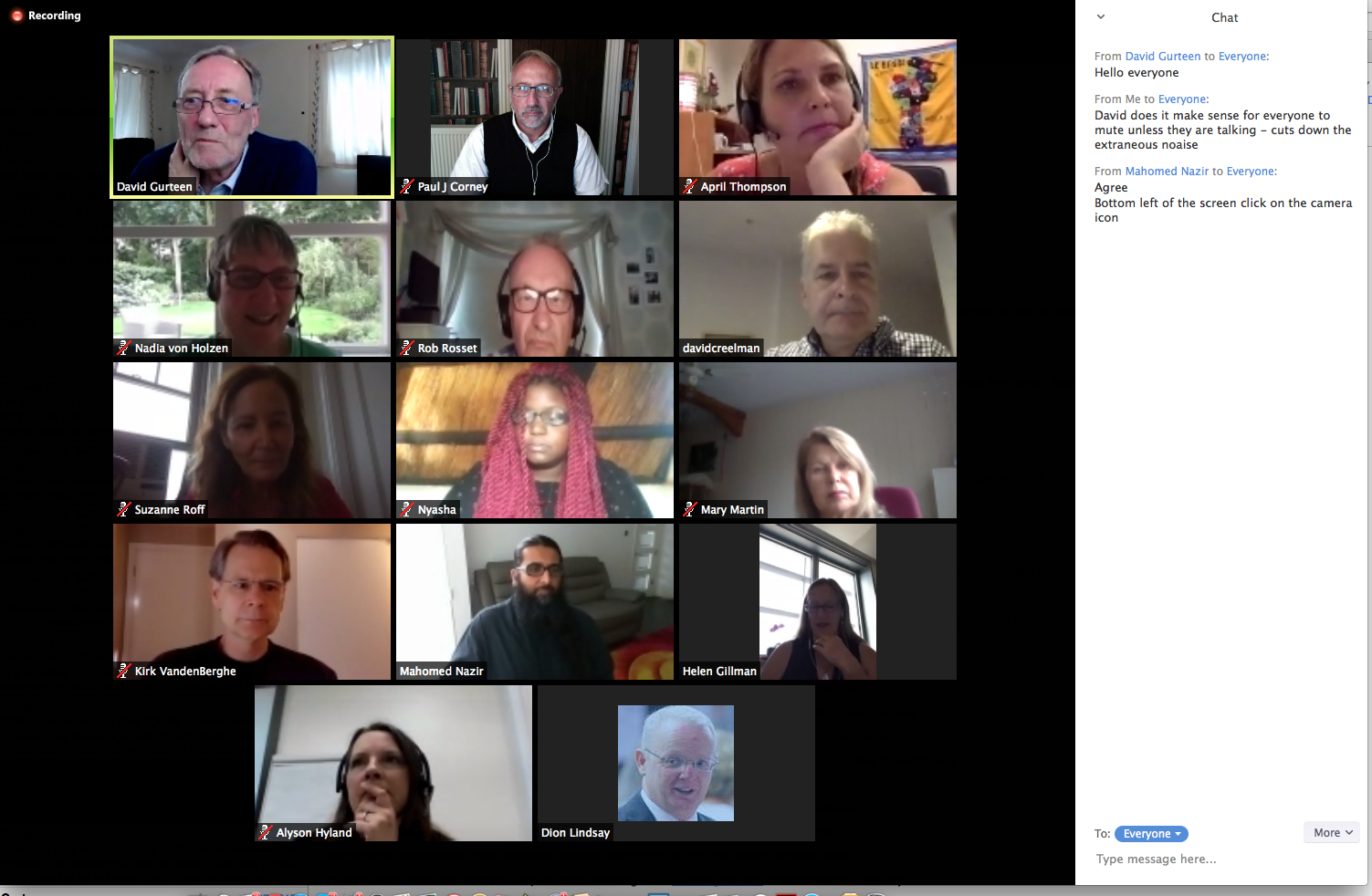 I have run two more Zoom virtual Knowledge Café this month - one for the Singapore time zone and another for the Sydney time zone, made a few mistakes, learnt a lot and becoming more adept in designing and running them.

Planning now to run a Café for Dubai. I will also be running one as part of World Values Day. Here I am going to be a little bit more ambitious - all my virtual Cafés so far have been for less than 20 people but for the World Values Day I am going to shoot for 100 participants. A little bit of a risk but I'll learn a lot and hopefully it will attract people from many different countries. More on both these Cafés soon.

If you would like to be the first to hear about my Zoom events, please sign-up to my Virtual Café mailing list.



Here are some of my more popular recent tweets. Take a look, if you are not a Tweeter, you will get a good idea of how I use it by browsing the list of micro-posts.


If you like the Tweets then subscribe to my Tweet stream.

Saturday 29 July 2017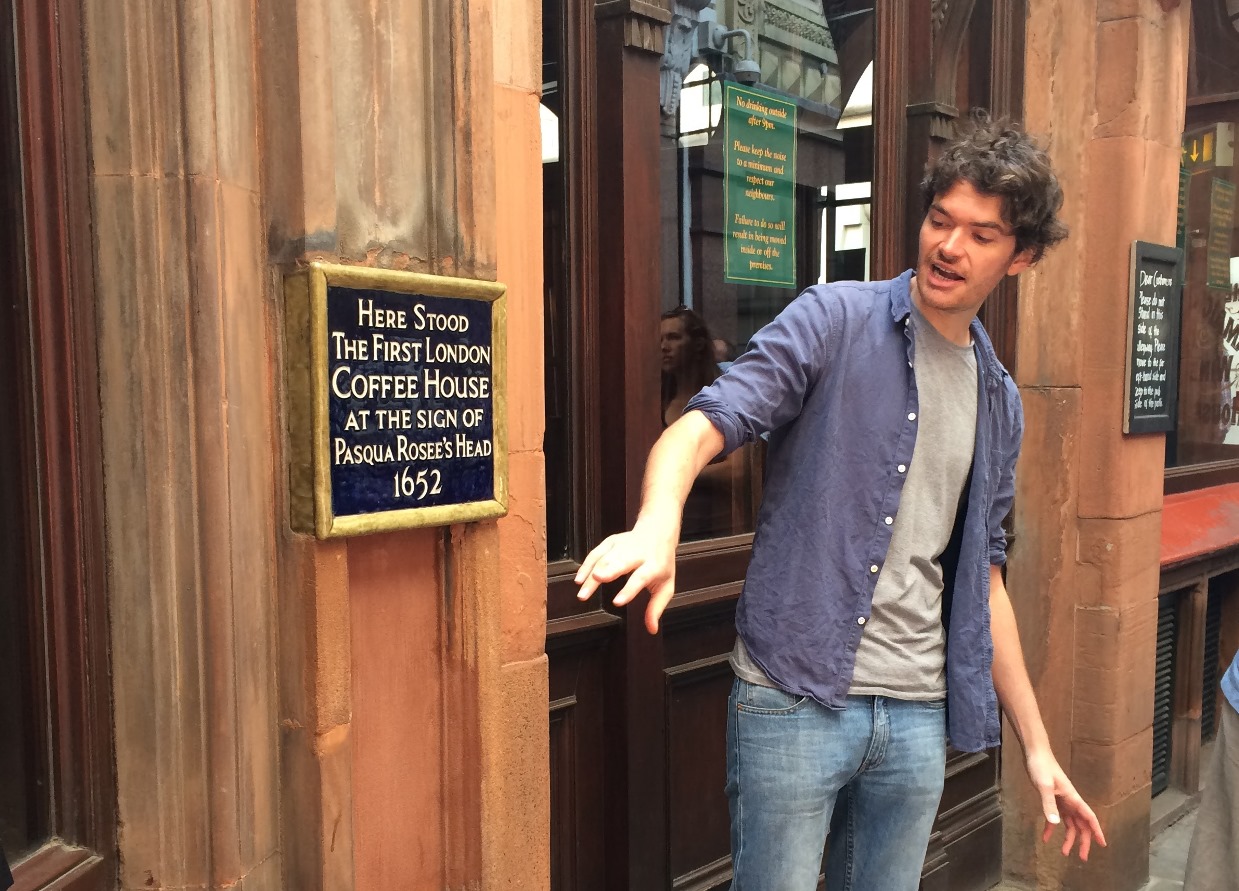 My blook on Conversational Leadership continues to grow and take shape.

Content tagged with a "*" is freely readable but if you wish to access the blook in its entirety please request access and I will I will grant it,

If you wish to take a look at just the latest material visit the Recent Updates page.

One recent addition - is a new chapter on Conversational Space. It is still rather bare but includes a substantial post on the Enlightenment Coffeehouses of 17th and 18th century London, and more rudimentary posts on Stammtisch Tables, the Dewaniya, the Salons of France, the Viennese coffee houses and of course the Junto Club. I have more conversational spaces to add and much more to write about them - both the specific spaces themselves and more generally what makes a good conversation space, their purpose and benefits.

If you have any conversation spaces specific to your culture such as the Kuwaiti Dewaniya - I would love to hear about them,



Thursday 27 July 2017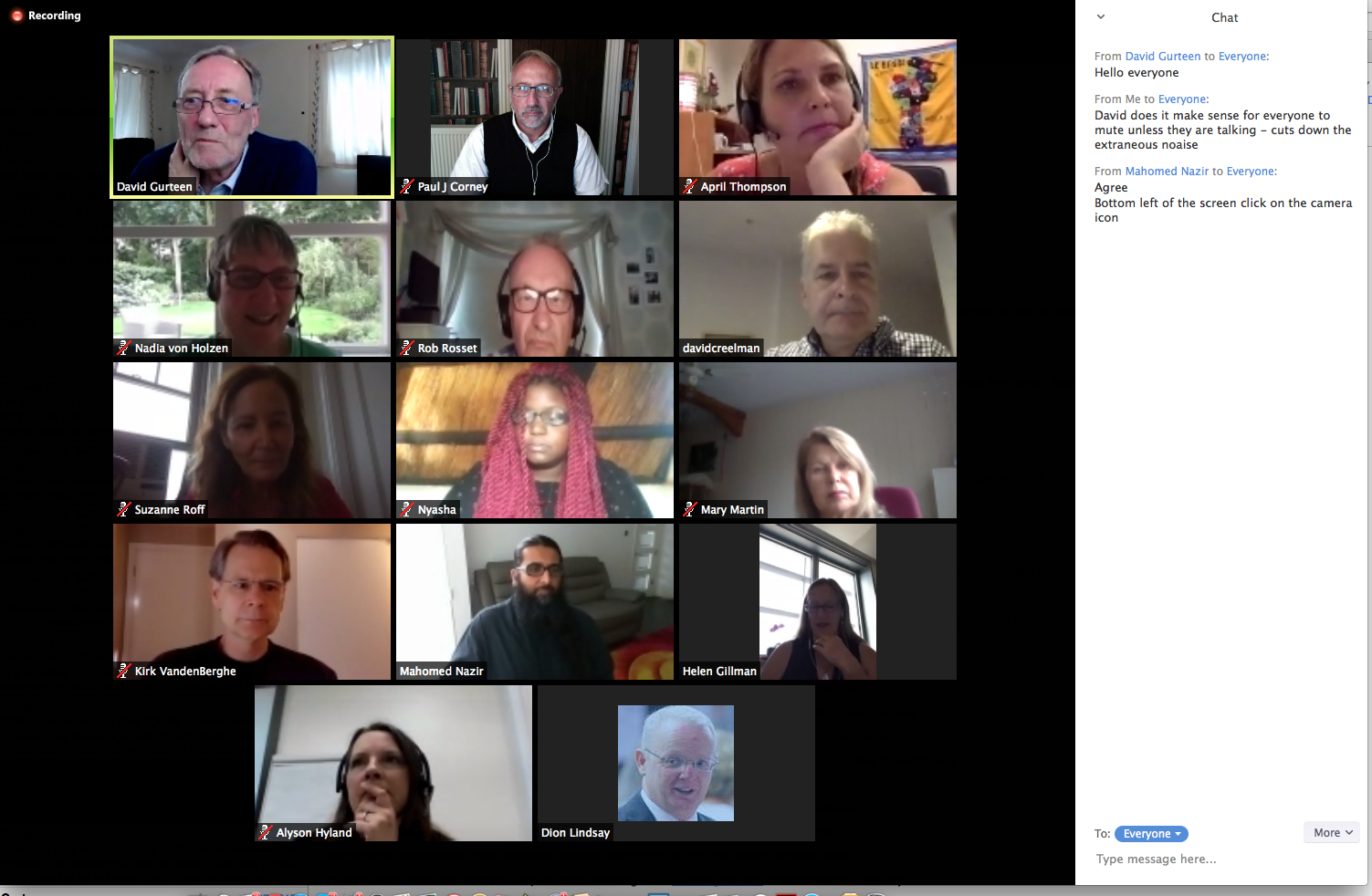 I ran another Zoom virtual Knowledge Café a few days ago. Yet again it went exceptionally well and I had some great feedback.

I also joined a KMI KM workshop in Washington DC with John Hovell and give a short talk/conversation on Conversational Leadership via the Zoom platform and it worked a treat! It is the second one John and I have done together and I think John may have cracked how to do the Q&A session by passing an iPhone around the room also with Zoom loaded.

If you would like to be the first to hear about my Zoom events, please sign-up to my Virtual Café mailing list.



A book that has had a huge influnce on me is Awareness by Anthony de Mello.

Here is a quote from the opening chapter.

You know, all mystics - Catholic, Christian, non-Christian, no matter what their theology, no matter what their religion - are unanimous on one thing: that all is well, all is well. Though everything is a mess, all is well. Strange paradox, to be sure. But, tragically, most people never get to see that all is well because they are asleep. They are having a nightmare.



So what do you make of the idea that "all is well?"

When I reflect on the reality of the world in an everyday way then it is hard to see that "all is well" but deep down I understand what de Mello means.

Somewhere else in his book "Awareness" he says that "problems only exist in the human mind". If we look at the universe in its totality and from a perspective of its evolutionary history then its hard to see that it could be any different.

So maybe in a strange sort of way "all is well". That thought though should not stop us from striving to make it a better place!

But I think I know what Tony would have said "Don't try to change it - it will change of its own accord".

Quite a paradox indeed!



| | |
| --- | --- |
| 16:37 GDT | Benjamin Franklin's Junto Club led to the birth of the first US Public Library in 1731 - Comments |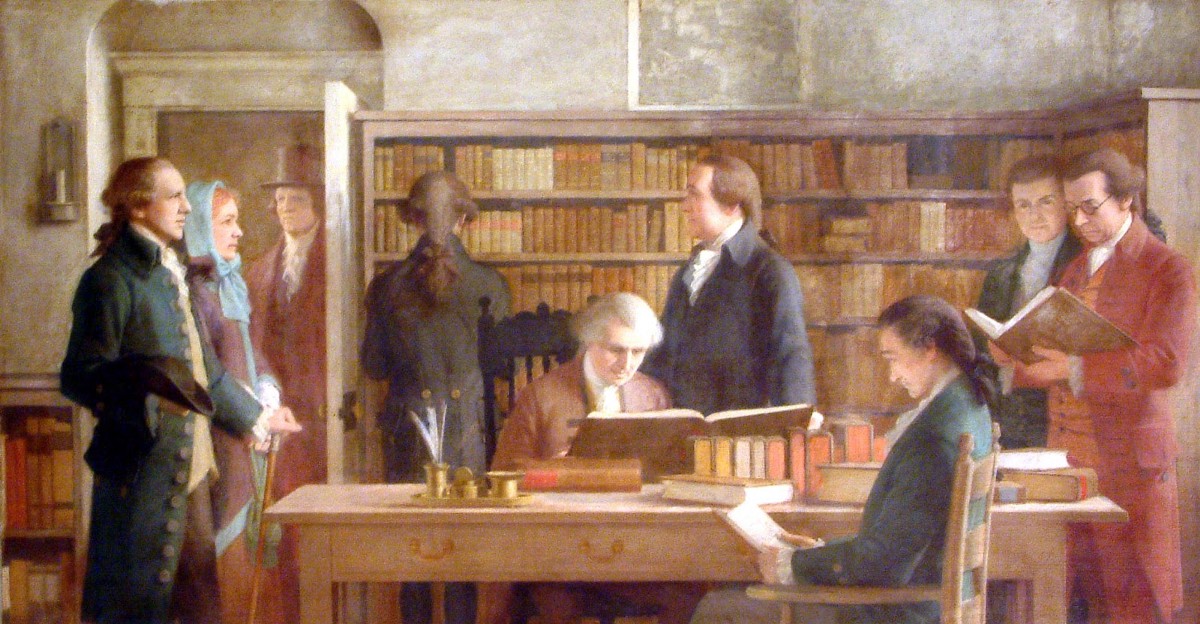 I was driving into town recently and switched on the car radio and caught the last few minutes of BBC Radio 4 programme called Making History and was gobsmacked at my serendipitous discovery of a so-called "Conversation Society" founded in 1727!

I have downloaded the audio and clipped out the key passage and uploaded to YouTube - it is only two minutes long. (I am sure the BBC won't mind.)

I googled around to find more information on the Conversation Society that is mentioned. It was called the Junto Club. More information here on the Benjamin Franklin History website and here on Wikipedia

So Benjamin Franklin was convening a Book Discussion Café (well not really but it's a nice fantasy) back in 1727 that morphed into the Library Company of Philadelphia - the first public library in the US in 1731.

I love the thought that they bought books to inspire their conversations and that this book collection was the foundation of the public library.

An absolutely amazing story!

Why not start your own Junto Club. It has some very KM like features. All you need to do is update Benjamin Franklin's 24 questions into modern day English and a business environment - and you have it!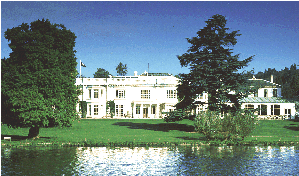 The Henley Forum for Organisational Learning and Knowledge Strategies (known as the Henley Forum) is a members-only forum but some of its events are open to the public.

They have a 1 day event coming up on 27th September at their Henley Campus - Embedding Change: delivering value from knowledge and learning and have a limited number of guest places available at £175+VAT. Contact henleyforum@henley.ac.uk for further details if you are interested.

I will be there as a participant. Do come along if you are based in the UK. It should be an engaging day. It is a reasonable cost. It's a great campus. And you get to experience the Henley Forum too.



Wednesday 26 July 2017
I am always looking to help promote activities in the KM field. To this end you can:

In each case, the submission is held in a queue until I have checked it out and categorised it. This normally only takes a day or two. If the item is off topic or I feel it is inappropriate for any other reason I reserve the right to delete it. The service is free.

It's not very often I get interviewed for a podcast but here are two recent ones that may interest you.



Here are some of my more popular recent tweets. Take a look, if you are not a Tweeter, you will get a good idea of how I use it by browsing the list of micro-posts.


If you like the Tweets then subscribe to my Tweet stream.

Wednesday 28 June 2017
This last week or so I have read two disturbing articles.
What concerns me is not the politics, but the increasing ability for anyone to conduct cyberwarfare. It could be a nation-state, a terrorist organization, or a 13 year old from their bedroom.

It is the Internet, the web and the computerization of our world that has made this sophisticated cyberwarfare possible.

It is a serious threat.

Which is more serious, attacks on infrastructure or on sources of information? Personally, I think it is that later and is the more difficult to defend against.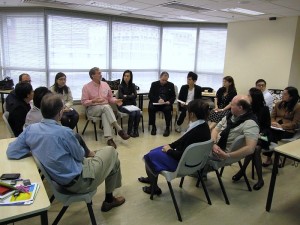 I am often asked how to get started designing and running Knowledge Cafés.

Given that the outcomes of the Knowledge Café are sometimes seen as "soft" by more hard-nosed, business focused managers, and by those working under time pressure, you may have difficulty convincing people of their value, and so it is essential to think carefully about how to get started.

I suggest you do not try to run a Knowledge Café with the sole purpose of convening some "interesting conversations."

What you have in the Café is a powerful business tool, so when you see opportunities to use the Café for a real business purpose then seize the opportunity.

Offer the Café as a response to an issue – maybe don't even call it a Café and do not try to "sell it" in a traditional way.

A Café should always have a strong business purpose.

If you are a manager, then you should not have too much of a problem as you have the authority and power to do new things, but even if you are lower down the organizational hierarchy and do not manage people, then it is still possible.

Taka look here at some suggestions I am putting together for my blook on Conversational Leadership.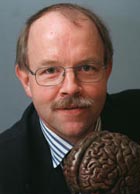 On May 17 it was 21 years since Leif Edvinsson inaugurated the Skandia Future Center.

To celebrate the event Leif has collected some volunteering 12 voices, into a free of charge on-line booklet Forward Future Center 3.0.

This booklet is about some of the global experiences from more than 20 years of prototyping since the start of Skandia Future Center in Sweden in 1996. It has been followed since by many others both in Europe and Asia, especially Japan, with its Future Center Alliance Japan.

When does the Future start? According to some research from Japan it starts in about 14 seconds. Are you ready?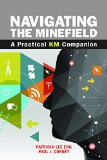 My good KM friends Patricia Eng and Paul Corney have recently published a book Navigating the Minefield - A Practical KM Companion.

Patricia, very kindly gave me a copy at KM UK a few weeks ago. It is an excellent little book packed full of short stories about various KM programs - in fact 19 of them including ones from Airbus, ARUP, Cadbury Schweppes, Hewlett Packard (HP), the International Center for Tropical Agriculture, (CIAT), Lloyds Register Marine, NASA, MPM PETRONAS, U.K. National Health Service Digital, and the U.S. Army.

In it, they examine and analyze these diverse KM programs, using quotes, insights, and stories to show why these programs were successful and how they improved both knowledge capture and knowledge flow in their respective organizations.

Take a look, I'd highly recommend it.



Here are some of my more popular recent tweets. Take a look, if you are not a Tweeter, you will get a good idea of how I use it by browsing the list of micro-posts.


If you like the Tweets then subscribe to my Tweet stream.

Wednesday 28 June 2017
I have talked a little about myths recently and seem to keep stumbling over them.

I am really starting to question everything I ever been taught! For example, I was taught that people during the Middle Ages in Europe thought that the Earth was flat and not spherical.

Well it turns out, it's another big, fat myth as explained here in Wikipedia and again here. It seems that since the third century BC, few educated people in the western world have believed the earth to be flat - expect of course members of societies such as the Flat Earth Society.

Tuesday 27 June 2017
| | |
| --- | --- |
| 16:07 GDT | Artificial intelligence must be possible. But I don't think just yet. - Comments |
I have a confession to make, unlike many of my colleagues, I'm an AGI (artificial general intelligence) sceptic :-)

The prevailing logic seems to be that as we build more and more powerful processors that have a similar compute capacity to the human brain or similar massive connectivity that consciousness will simply emerge. "Experts" predict AGI will happen in the next 25 - 50 years.

I believe this is wishful thinking. We could connect a quadrillion or more iPhones and consciousness is not just going to emerge!

Today, we don't have a clue how the mind works or the nature of consciousness and until we do any prediction of when AGI might happen is just a wild guess.

I am sure we will crack it one day - just not in any of our lifetimes. That's my best guess :-)

But then I am no expert - here are David Deutch's views.

And another sceptical view point from Jessica Conditt.

Thursday 25 May 2017
I have talked in the past about Zoom and it's potential to host virtual Knowledge Cafés.

Having run a few small experiments, I run a fully fledged virtual Café at the end of April with 20 participants from 6 different countries.

There is no doubt in my mind now just how effective a platform Zoom is and I'll be running many more virtual Cafés and events in the future.

If you would like to be kept informed about them, please sign-up to my Virtual Café mailing list.

I have been a friend of the Henley Forum for Organisational Learning and Knowledge Strategies (known as the Henley Forum) ever since its inception back in 2000 and frequently take part in its events.

It is an exceptionally good forum and I would highly recommend it. The events are mainly for members-only but some are open to the public. Take a look -- you may be interested in becoming a member or attending some of the public events.

Here are a few of the activities coming up later in the year:

Building connections -- a members-only event on 27th June.


Advanced Knowledge Management -- a 2-day course on 12-13 July open to both members and non-members.


Research projects (members only)



Engaging with and working through complexity – a practical take on a tricky problem, starts 26th June
Overcoming myopia, seeing and believing in the virtues of difference – Research Summit, 20th July
Energising new ways of working – Research Summit, 2nd November

You can find a list of all upcoming events here.

I recently pointed out that although the Hawthorne Effect was real - the research that it was based on was flawed - yet we still call it the Hawthorne Effect. So in some ways it is a bit of a myth.

And then there was the Mehrabian Myth that 55% of the message is conveyed by our body language, 38% is conveyed by the tone of our voice and only 7% is conveyed by our actual words.

But I have now tripped over yet another widespread myth that 70% of organizational change initiatives fail.

I am as guilty as the next in "falling" for all three of these myths in past. It makes me wonder how many more common management concepts and practices we take for granted. Jack Martin Leith lists some more on his Debunking Unit website.

A resolution to myself "Question everything!"

Wednesday 24 May 2017
Here are some of my more popular recent tweets. Take a look, if you are not a Tweeter, you will get a good idea of how I use it by browsing the list of micro-posts.


If you like the Tweets then subscribe to my Tweet stream.

I facilitated a Knowledge Café a month or so ago in my home town of Worcester for WINN (Worcestershire Innovation) on the topic "What are life's big questions that require innovation as an answer?"

It was an excellent evening and they captured its essence quite nicely in this little video.





If you are concerned with what the future may hold - why not run a Future Café to explore the trends and issues that are shaping, influencing and distrupting our world and your organization. One of the great things about the Knowledge Café method is that it is so easy to adapt and to run to fulfil a wide variety purposes.

Wednesday 26 April 2017
We all have our beliefs.

Some held firmly; some held not so tightly. Some true, some false. Some we are prepared to change. For others, we are prepared to die.

One of my firmly held beliefs is that if we are going to create a better world, then each and every one of us needs to figure out which of our beliefs are true and which are false. We should be forever questioning everything.

We need to understand better how the world works and the nature of what it means to be human, especially how we think and make decisions. We do this through conversation - by thinking together.

I recognize that many people do not fully hold this belief. They believe that some things are preordained; that they are the way they are; that some things should just not be questioned. Even beliefs such as these are worth talking about, however difficult that might be.

Let's look at an example of different beliefs:

I believe in climate change. Some people don't. I would like to persuade them that climate change is a reality. And they would like to persuade me that I am wrong.

I am open to being proved wrong, and as long as they are open to changing their minds too, I am happy to have a conversation with them. But I don't want a debate. I don't want to argue. Such interactions usually only entrench each other's beliefs.

I would like to have a conversation where we can "think together" and leverage our different views on the subject to gain a better understanding.

I am always looking for ways in which we can do this. Here is one nascent idea.

For the purpose of the discussion, I would like to swap places with the other person. I'd like to "argue" against climate change while they "argue" for it. Wouldn't that be a revolution in how we hold conversations and think together?

I wonder, could I adapt the Knowledge Café process to have such contra-conversations?

If a big part of Knowledge Management is about improving decision making then we should take more notice of fascinating research such as this:

This isn't about liberal verses conservative thinking. It is about how we all think and make decisions. None of us are logical in our thinking and there are clearly many deep emotional influences.

There are no simple answers but here are some ideas how to change false beliefs: How to debunk false beliefs without having it backfire.

And take a look here - the list of our cognitive biases is an extensive one. In this graphic, they are organized into four categories: biases that arise from too much information, not enough meaning, the need to act quickly, and the limits of memory.

And download the free The Debunking Handbook

Tuesday 25 April 2017
Conversation is not a nice-to-have but a critical competence of a 21st-century organisation. But often we take it for granted and fail to capitalise on the power of conversation to drive performance, transfer learning, build relationships, make better decisions, innovate and more!

On May 11th, I will be taking part in a 1-day workshop on Empowering conversation in the workplace, organized by the Henley Forum

Dr Sharon Varney will start the day by warming people up to the theme and I will follow with a Knowledge Café -- using conversation to help you explore how to empower conversation in your own organisation.

Fiona Hiscocks and Jim Scopes from Sparknow will then consider the issue of "speaking up" – empowering more difficult conversations.

And finally, Vicky Short and Monica Danese-Perrin from Lloyds Banking Group will share how they put people at the heart of their work in embedding Knowledge Management into a fast paced Financial Services organisation that is in the midst of a large scale digital transformation.

Although this is a members' event, a few guest places are available. Contact Marina Hart henleyforum@henley.ac.uk at the Henley Business School if you are interested.

Recently, I pointed out that although the Hawthorne Effect was real - the research that it was based on was flawed - yet we still call it the Hawthorne Effect. So in some ways it is a bit of a myth.

Here is another persistent myth - the Mehrabian Myth.

I would be surprised if you have not heard the statement, often in a training course or at a conference that when we communicate:

55% of the message is conveyed by our body language
38% is conveyed by the tone of our voice
and only 7% is conveyed by our actual words
Well, it's just NOT true. It is a misinterpretation of some research conducted by Albert Mehrabian in 1967.

The research is discussed at length here but this little video from Creativity Works explains it concisely





Here are some of my more popular recent tweets. Take a look, if you are not a Tweeter, you will get a good idea of how I use it by browsing the list of micro-posts.


If you like the Tweets then subscribe to my Tweet stream.

Thursday 30 March 2017
I came across two interesting but connected quotes from Winston Churchill recently (or at least I thought I had). Both very relevant in current times.


The best argument against Democracy is a five-minute conversation with the average voter.


Many forms of Government have been tried, and will be tried in this world of sin and woe. No one pretends that democracy is perfect or all-wise. Indeed it has been said that democracy is the worst form of Government except for all those other forms that have been tried from time to time ...



Then in doing a little bit of due diligence - something I do far more often today - given our era of "fake news" and "alternative facts", it seems there is no record that Churchill ever made the first statement :-)

But two interesting quotes nevertheless regardless of author.

I went up to the RSA in London recently to hear a talk "Why we never think alone" by Steven Sloman, a cognitive scientist, .

The talk was to promote his recent book co-authored with Philip Fernbach: The Knowledge Illusion: Why We Never Think Alone.

And quite a fascinating, thought provoking talk it was too. Here are few clips from the book.


We think we know far more than we actually do.

Humans have built hugely complex societies and technologies, but most of us don't even know how a pen or a toilet works.

How have we achieved so much despite understanding so little? Because whilst individuals know very little, the collective or 'hive' mind knows a lot.

The key to our intelligence lies in the people and things around us. We're constantly drawing on information and expertise stored outside our heads: in our bodies, our environment, our possessions, and the community with which we interact -- and usually we don't even realize we're doing it.

The fundamentally communal nature of intelligence and knowledge explains why we often assume we know more than we really do, why political opinions and false beliefs are so hard to change, and why individually oriented approaches to education and management frequently fail. Our collaborative minds, on the other hand, enable us to do amazing things.



The video of Stevens talk should be available on the RSA website soon.

I have bought his book and although I have not had time to read it yet, I doubt that he mentions the term Knowledge Management once but I think his work has profound implications for KM.

How do we manage our knowledge when we understand so little but think that we know it all and resist being proved wrong?

And how so we mitigate the fact that we are unknowingly influenced by what everyone else thinks in our close circles?

You may have come across the phrase "speak truth to power" a lot in the last year and wondered quite what it meant, and it's origin. The Quakers coined the phrase during in the mid-1950s. It was a call for the United States to stand firm against fascism and other forms of totalitarianism.

I think it can take two meanings.

The first meaning is in keeping with the Quaker use and maybe typified by Shari Runner in this Huffington Post article:


Speaking truth to power means believing deeply in what you say and fighting every day to have that heard.

It may not be popular; it means taking a risk, it means standing for something.



But depending on the context, it has a second, less grandiose meaning that I can best describe like this:
"Speak truth to power" means speaking what we believe to be true to someone in authority who might take it as a criticism or be offended and who has the power to punish us in some way.

In writing my blook, I am researching the barriers to what makes a good conversation and being afraid to "speak our minds" is clearly one of the obstacles. There are many reasons why we might be reluctant to "speak up." Fear of authority is one of them.

But I am starting to use the phrase in a slightly different way. Fear comes from the power difference between ourself and the other person. We feel we have less power (perceived or real) than them and so are afraid. But there are many forms of power difference:
seniority
gender
education
class
articulateness
accent
nationality
race
dress
financial
to name but a few.

What I am trying to better understand is how we learn to "speak truth to power" in all of these contexts or create conversational environments that make it easier.

I welcome your thoughts :-)

The Hawthorne effect is where individuals modify their behavior in response to their awareness of being taken notice of or observed.




You are probably familiar with the Hawthorne effect. It is frequently referenced in management literature.

What you might not know is that the research was flawed and the story is a bit of a myth.

This does not mean that being watched does not affect behaviour - it does - just that the Hawthorne research does not support the idea.

This is what the Economist says in a 2009 article Light Work: Being watched may not affect behaviour.

And here is the original research paper by Steven Levitt and John List: The Hawthorne effect is a myth.

Thanks to David Creelman for pointing me to this research.

Wednesday 29 March 2017
I am often asked how the Knowledge Café got it's name.

Well, it is not just a name for a conversational method to bring people together in conversation but a metaphor for that process. Let me explain.

The term "café," frequently written as "cafe" without the e-acute accent, comes from the French and means "coffee."

And of course, a café is a small restaurant which mostly serves coffee, tea, other drinks and an assortment of snacks. But cafés are far more than places to eat and drink.

They are places where people, usually friends and sometimes strangers, meet in pairs or small groups to have informal conversations and to socialize. They are also places to read books, magazines, and newspapers.

Many cafés have comfy, easy chairs or sofas or small nooks where people can relax, chat in comfort and chill a little.

Today, many people use them to access the Internet through their laptops or smartphones, sometimes to browse the web, other times to work but frequently to chat with other people on Facebook or Whatsapp.

In short, cafés are hospitable, social places where people go to connect, to have conversations, face-to-face or virtual and to read.

In some ways, the coffee and food are secondary, though conversation is always enhanced while eating and drinking together.

Cafés have a long and distinguished history as places of creativity and innovation where people meet to talk and exchange information going back to the Enlightenment Coffeehouses (or penny universities as they were sometimes known) of 17th and 18th century London.

And "knowledge"? It is through conversation that we learn and develop our personal knowledge.

So the term "Knowledge Café" makes a great metaphor for the types of conversation you might have in a café.

Here are some of my more popular recent tweets. Take a look, if you are not a Tweeter, you will get a good idea of how I use it by browsing the list of micro-posts.


If you like the Tweets then subscribe to my Tweet stream.

Thursday 23 February 2017
What with Brexit and Trump I have been dismayed this last year by the lack of respect that people, especially politicians show for each other.

Regardless of your politic leanings or views on oil pipelines, I hope you admire the way that Justin Trudeau handles this situation when demonstrators interrupted him recently in a town hall meeting in Winnipeg.

How are we ever going to sort out the problems we face in the world if we can't talk respectfully with each other?

I mentioned last month that I was experimenting with a potential virtual Knowledge Café platform - Zoom Meetings.

Well I am delighted to say that the two experiments I ran clearly demonstrated that Zoom was more than up to the task.

Now of course virtual meetings or Cafés can never really match their face-to-face counterparts but Zoom works amazingly well.

I have written up why it is viable and how it works - take a look.

I plan to run a number of Virtual Cafés and Café style webinars starting in March 2017. If you would like to be kept informed about them then please sign-up to my Virtual Café mailing list.

I think Zoom will most likely replace Skype, Google Hangouts and many of the corporate webinar platforms such as Webex and Adobe Connect over the coming few years.

It is my video communication platform of choice.

Wednesday 22 February 2017
My daughter Sally posted a short item on her blog recently about the verb "to be" and violent communication.


Can we (or should we) ever say that 'something is', if it is not a permanent state of being? In Spanish, for the verb 'to be' we say 'ser' and 'estar'; essence and condition; identity and being; one is often more permanent than the other.

The verb 'to be' in the English language, however, has just one core manifestation.

Does this have the capacity to be most violent in communication?



Sally's use of the term "violent communication" reminded me of the work of Marshall Rosenberg and I Googled to find a YouTube video of him explaining what he meant by the term.

I quickly found this little story - Ed you have a big mouth! which sums it up quite humorously.

It is interesting that it is so difficult to explain why someone annoys you without being critical or judgmental :-)

The way we habitually communicate is violent in nature as Marshall explains more fully here (Sadly he died in 2015.)





Monday 20 February 2017
| | |
| --- | --- |
| 15:33 GMT | Exploring the relationship between space, collaboration and knowledge transfer - Comments |
A few years ago Paul Corney asked a number of Knowledge & Information Management (KIM) professionals about the environment in which they worked.

He believes that creating the right environment is one of the core requirements to nurturing a culture where people are willing to share. The results of that questionnaire were shared at a workshop, at the annual KM UK conference and as an open report.

With the growth of the digital workplace and more transient ways of working now is a great time to revisit the topic and Paul is asking for a few minutes of your time to answer just 10 questions which can be found here in this survey.

The survey will close 5pm GMT on Friday 3rd March 2017.

Here are some of my more popular recent tweets. Take a look, if you are not a Tweeter, you will get a good idea of how I use it by browsing the list of micro-posts.


If you like the Tweets then subscribe to my Tweet stream.

Monday 30 January 2017
I am sure most of you by now will have heard the phrase alternative facts. This is what Wikipedia says if you are not familiar with the term.

"Alternative facts is a phrase used by Counselor to the President Kellyanne Conway during a Meet the Press interview, in which she defended White House Press Secretary Sean Spicer's false statements about the attendance at Donald Trump's inauguration as President of the United States."

You can see the interview here. It has of course caused quite an uproar and a lot of laughter.

But it is a serious issue as this TEDx talk by Sharyl Attkisson makes plain in explaining how fake grassroots movements funded by political, corporate, or other special interests very effectively manipulate and distort media messages.

It has always been the case but these days we need to be extra vigilant especially when republishing material through social media!

And take a look at this parody of the Kellyanne Conway interview if you want to really laugh - especially if you are a lover of the Cats Musical!

Alternative facts are not really facts. They are just facts you made up. Facts are facts!











I think the Knowledge Café is often at its best in organizations when it is used to convene conversations to give people "a say" in topics and issues that are relevant to them and where they can express their opinions freely.

This helps them make better sense of the issues and allows them to appreciate that other people have different perspectives to them. This helps build community.

I received an email in January 2017 from Samira Ahmed in the Group Learning Department of the Nigerian National Petroleum Corporation in which she explains how the Knowledge Management Team has used the Café in this way to great effect.

With her permission, I have posted it in my blook: Knowledge Cafés at the Nigerian National Petroleum Corporation.

A big thanks Samira.

Friday 27 January 2017
I am experimenting with a potential Virtual Knowledge Cafe platform - Zoom Meetings. The experiment is confined to my local time zone right now but if all goes well I will open it up globally. (Download Zoom and connect with me if you wish to play with it.)

If you don't want to read too much - just watch these two videos and you will see why I think it will make a viable platform for Virtual Knowledge Cafes. Ignore the content - just see the format :-)
Now read on if you wish to know a little more. Zoom is a relatively new (January 2013) cloud-based video meeting system. You can read more about the company here.

Why Zoom?

It is inexpensive, easy to use, can handle the requisite number of users for a Knowledge Café. Not only can it be accessed through your Windows or Mac desktops but also through your Apple or Android smartphone or tablet. The quality seems good and I am told it is stable.

Critically it has a break-out room capability where the Café host can randomly assign participants to one of several break-out rooms for small group conversations.

I don't know of any other video meeting system that meets all these criteria. (break-out rooms, numbers and cost being key.)

There are two versions of Zoom, a free basic version and a pro version that costs $15 per month. The pro version can host up to 50 participants.

The free version contains many of the key features of the Pro system except meetings are limited to 40 minutes.

So to host a virtual Knowledge Café, only the Café host needs to subscribe to the Pro version of Zoom (to get past the 40 minute limitation). The Café participants need only the free Basic version.

As the Knowledge Café works best for less than 30 participants, 50 participants in not a limitation.

So all in all, it looks a viable technology platform for virtual Knowledge Cafés.

What will be interesting is how the dynamics differ to a face-to-face Café. I'll let you know how it goes.

The discussion on "What makes a powerful question?" in the Gurteen Knowledge Community group on Linkedin has pretty much wound down. But take a look if you have not already - there are some really useful insights there.

And take a look at David Griffith's recent post on Do you ignite knowledge wildfires? where he makes the point that Knowledge Management doesn't have to be about the theatre of action. A simple change to the way people ask questions can ignite knowledge wildfires and get everyone in the organisation practising Knowledge Management.

Who should you be talking with in your organization and what are the questions you should be exploring together?

Here are some of my more popular recent tweets. Take a look, if you are not a Tweeter, you will get a good idea of how I use it by browsing the list of micro-posts.


If you like the Tweets then subscribe to my Tweet stream.

Thursday 29 December 2016
You may be familiar with the controversy going on in Canada over the views of Prof. Jordan B. Peterson at the University of Toronto. If you are not then here is an except from Wikipedia that summarises the issue.
On 27 September 2016, Peterson released the first part of a three-part lecture video series on political correctness.

In the video, he objects to the Canadian government's Bill C-16, which proposes to outlaw harassment and discrimination based on gender identity and gender expression under the Canadian Human Rights Act and the Criminal Code.

His objection to the bill did not concern the LGBT discrimination legal debate, but rather the freedom of speech implications of C-16's other amendments to the Canadian Human Rights Act and the Criminal Code, regarding their accommodation language.

Furthermore, he argued that the new amendments paired with section 46.3 of the Ontario Human Rights Code would make it possible for "employers and organizations to be subject to punishment under the code if any employee or associate says anything that can be construed as 'directly or indirectly' offensive."

Peterson further argues that it is necessary for people to recognize the importance of free speech and particularly free speech on college campuses.


Go take a look at all the videos, his teaching ones, the debates, the media interviews, the protests. It makes compelling viewing, both the issue, his personality and passion and the vehemence of those ranged against him.

But regardless of your own views on the human rights issue watch this video of a debate held at the University of Toronto on Free Speech, Political Correctness and Bill C-16.

What captured my attention was his stream of consciousness description and defence of free speech (15:43 to 16:58) which I have transcribed below.
And so we need to start talking and listening.

And when you talk it doesn't mean you're right.

It doesn't mean you're correct. Right?

It means you're trying to articulate and formulate your thoughts like the boneheaded moron that you are.

And you are going to stumble around idiotically because what the hell do you know.

You are full of biases, and you're ignorant, and you can't speak very well, and you're over emotional.

And you know you've got just problems that you can hardly even imagine that are interfering with your ability to state something clear.

And so what you do is you do your best to see what you mean.

And then you listen to other people tell you why you're a blithering idiot.

And hopefully, you can correct yourself to some degree as a consequence of listening to them.

And you see that is what free speech is about.

Because it isn't just that people can organize themselves and their societies by thinking.

You can't do that because there is only one of you.

What you have to do is you have to articulate your thoughts in a public forum.

So that other people can attack you and hopefully in a corrective manner.

And then you wanna, you know, step back a little bit.

And think okay you know I was a little arrogant there, and a little over emotional there and I didn't get that quite right, and maybe I am outright biased on that front.

And you want to correct what you say because then you correct how are you are and then you can correct how you act in life.

And then you correct your society.

And the degree to which we limit freedom of expression we put all of that at risk.



Later in his introduction (17:51 to 18:24) he makes the point that freedom of speech is not just another value but the mechanism by which we keep our psyches and our societies organised.

I love the way above that he describes how free speech works - a sort of "group thinking out loud" in pursuit of a better understanding of the world and ourselves.

I can understand the need for limitations such as hate speech legislation but it is a fine balance and like Prof. Peterson, to my mind we need to be extraordinary careful not to undermine the freedom of speech. It is one of the reasons I am so passionate about the role of dialogue in our lives.




Thanks to David Creelman for pointing me to this controversy.

A big thank you to everyone who has given me feedback on "What makes a powerful question?" Your comments have been tremendously helpful in provoking my thoughts on the subject.

You can see the comments/discussion on the Gurteen Knowledge Community group on Linkedin.

I am still looking for input from anyone who would like to add further to the discussion. But note, I realize now that I was not entirely clear in my question :-)

Rather than ask "What makes a powerful question?", I meant to ask "In triggering a conversation to explore an issue - what makes a powerful question?"

How would one design or wordsmith such a question? What are its attributes?

I run two interactive sessions at KM Asia in Hong Kong just before Christmas.

09:45 - 10:00 Connection before content
Consider yourselves as much an owner and co-creator of the conference experience as the Chair, speakers and facilitators. This ice-breaker session is driven by four 'ownership' questions from Peter Block. The most revealing of which is: To what extent are you prepared to take responsibility for the learning and engagement of others at this event?'
"We must establish a personal connection with each other. Connection before content. Without relatedness, no work can occur." (Peter Block)
14:00 - 15:00 Are challenging questions more powerful than answers? Knowledge management (KM) is a challenging discipline given that it deals with the complex adaptive nature of human social systems. We are walking on a trampoline. Each step reconfigures the path ahead. There are no prescriptive solutions. In this dynamic session, you will have conversations with many different people, while standing and moving around the room.
The first session, at the start of day one, I particularly liked and I have run it several times now at conferences. You can learn more here Peter Block's four ownership questions and get access to the slides that I used - please feel free to download them and adapt them for your own use.

How many people at a conference or a workshop truly engage with the day and consider they are as much an owner and co-creator of the experience as the chairperson, speakers, and facilitators? And how many are happy just to sit there, entranced, passively listening, and doing as they are told?

The four questions help reframe peoples' mindsets from a passive stance to a more interactive, engaging one.

Thursday 29 December 2016
I have recently added a post to my blook on Randomised Coffee Trials. It is an updated version of one that I have on my website. I plan to refine and keep the blook version updated.

What is a Randomised Coffee Trial?

A Randomised Coffee Trial or RCT for short is a rather fancy name for an incredibly simple but powerful idea.

RCTs are used to connect people in an organization at random and give them time to meet to have a coffee and talk about whatever they wish.

They are a simple, low-cost way of enabling people to talk with others who they might not otherwise meet. To learn from each other, build relationships, break down organizational silos and build community.

Hundreds of organizations across public, private and voluntary sectors have introduced RCTs in the last few years, including recently the British NHS.

Give them a whirl - I think you will be delighted with the results.

Wednesday 28 December 2016
Here are some of my more popular recent tweets. Take a look, if you are not a Tweeter, you will get a good idea of how I use it by browsing the list of micro-posts.


If you like the Tweets then subscribe to my Tweet stream.

Thursday 17 November 2016
It is often said that knowledge is power , but this is a misperception.

Knowledge is knowledge. Power is power.

Michael Schrage puts it well here:

I think "knowledge management" is a bullshit issue.

Let me tell you why.

I can give you perfect information, I can give you perfect knowledge and it won't change your behavior one iota.

People choose not to change their behavior because the culture and the imperatives of the organization make it too difficult to act upon the knowledge.

Knowledge is not the power. Power is power. The ability to act on knowledge is power.

Most people in most organizations do not have the ability to act on the knowledge they possess.

End of story.



There is more than enough knowledge in this world but so many of those who have it - do not have the power to act.

So how is such power gained?

Is "useless knowledge" useless?

A strange sort of question don't you think?

But this is what the British philosopher Bertrand Russell has to say in a little book of essays titled Let the People Think.

"Perhaps the most important advantage of 'useless' knowledge is that it promotes a contemplative habit of mind."

And he tells this short story

Curious learning not only makes unpleasant things less pleasant, but also makes pleasant things more pleasant. I have enjoyed peaches and apricots more since I have known that they were first cultivated in China in the early days of the Han dynasty; that Chinese hostages held by the great King Kanisaka introduced them into India, whence they spread to Persia, reaching the Roman Empire in the first century of our era; that the word "apricot" is derived from the same Latin source as the word "precocious" because the apricot ripens early; and that the A as the beginning was added by mistake, owing to a false etymology. All this makes the fruit taste much sweeter.



Yes, at one level it is useless knowledge, you can do little with it but as he says it makes the apricot taste that much sweeter. Does it do that for you? It does for me.

So is it so useless? Stopping, thinking, reflecting and contemplating about the world and enjoying or being disgusted with its flavours can rarely be a waste of time.

Here are some of my more popular recent tweets. Take a look, if you are not a Tweeter, you will get a good idea of how I use it by browsing the list of micro-posts.


If you like the Tweets then subscribe to my Tweet stream.

Thursday 27 October 2016
The other morning in the shower, I was reflecting on the UAEs reading initiative.

I could not help but wonder if the ability to hold a good conversation was as important as being able to read well. And so I asked myself the question "Is conversation as important as reading?" or "Is the love of conversation as important as the love of reading?"

Of course, we need both, and in many ways, they are equally important in life but if that is the case why is so much emphasis attached to reading and writing - so-called literacy. In school, once we have learned the four basics of language: listening, speaking, reading, and writing - the educational focus tends to be on reading and writing. In fact, listening and speaking are not really taught in schools they are more absorbed than taught and what teaching does take place is by our parents.

I suspect the focus on literacy, more than anything else, is for the purpose of being examined on what we have been taught. It is far, far easier to test someone's knowledge by getting them to answer written questions or writing an essay than having a conversation about what they know. Being taught to listen and to speak well, in other words, hold a conversation, in its various forms such as discussion, dialogue, and debate don't get much of a look-in. in our exam-obsessed educational systems.

But think about it - in our adult lives which is more important? In the home and in the office which is the more important life skill? The ability to read, the capacity to write or the ability to hold a good conversation? As very young children, when we are learning the basics, doesn't listening and speaking naturally come first? Isn't the ability to hold a good conversation the foundation of literacy? Shouldn't more focus be placed here?

Well, I went to Google and Googled something like "Is conversation more important than reading?". And I discovered something quite fascinating - a new word - oracy - well at least to me and my spell checkers, though if you are in Education you well be familiar with the term.

The concept of 'oracy' was coined as recently as 1965, by the researcher Andrew Wilkinson to give the subject of 'speaking and listening' more gravitas. So to numeracy and literacy, we need to add oracy.


numeracy: the ability to understand and work with numbers.


literacy: the ability to read and write.


oracy: the ability to express oneself in and understand spoken language.
Here are some of my more popular recent tweets. Take a look, if you are not a Tweeter, you will get a good idea of how I use it by browsing the list of micro-posts.


If you like the Tweets then subscribe to my Tweet stream.

Wednesday 26 October 2016
It is tremendous to see a resurgence in KM in UK Government in the form of a set of Knowledge Principles.


This set of knowledge principles has been designed by Knowledge and Information Management (KIM) practitioners in government to assist their colleagues in developing strategies and plans to improve how knowledge is shared in their departments.

Knowledge is not information, although information management principles may be applied to captured knowledge. Knowledge capture, however, must not be seen as synonymous with, or a substitute for, a holistic knowledge management programme.

Knowledge is the sum of experience, training, insight and education and is tacit, whereas information is tangible, captured, manipulated in information systems and subject to further interpretation.


And a recognition that KM is different from IM. I have a lot of my own to say about this.

This looks like a great step forward but I have a nagging concern. It is one thing for a working group to craft a document defining Knowledge Principles but how many people actually read it and understand it and of those, how many will actively engage with the ideas and put them into action.

I always feel that documents, like this. on their own achieve very little. An additional second step is needed.

What I would like to see now is a series of Knowledge Cafés being run across Government in all sorts of ways to allow people to engage with the principles and bring them to life.

This may be happening but I doubt it, though I'd love to hear that I am wrong :-)

Writing a document is the relatively easy bit, engaging people is the challenge!

Friday 30 September 2016
In the future, will everything be a coffee shop?. Universities? Bookstores? Retail Stores? Offices?

Note that like the coffeehouses of 17th century London, that even today coffee shops are more than just places to drink coffee. They are places to meet, to read, to study, to work, to hold meetings, to have conversations and more.

What do you think?

Tuesday 27 September 2016
There are several ways in which we express our ideas or have discussions while hiding who we are.

Many on-line discussion forums allow us to post anonymously or to give a false name and we can frequently express our opinions anonymously in surveys or interviews.

We employ these techniques for seemingly good reason. If we are introverted or lack confidence in our beliefs; they allow us to speak up without fear of judgment or personal criticism.

And in fear of the consequences, they potentially make it possible to be more truthful by saying things that others might not wish to hear.

But anonymity has a serious downside as it encourages us:
to be less authentic
to avoid intimacy
to avoid building relationships
to lie rather than tell the truth
to avoid confrontation
to be nasty and vindictive (think internet trolls)

But worst of all, it allows us to avoid conversation.

I don't want my views challenged.


I want to have my say, but I don't want to hear what you have to say.

It's about monologue, not dialogue.

Anonymity kills the conversation.

World Values Day is coming up on 20th October and will be the first truly international World Values Day.

The objective of the Day is to raise and deepen the awareness and practice of values all around the world. Positive values that is :-)

The day will provide an opportunity to think about our most deeply held values and to act on them. If we are aware to our values and put them into action each and every day, we can change our lives and change the world we live in.

See the World Values Day website for information on events and activities taking place around the world as well as many useful tools and resources that can help in exploring our own values and those of our organisations and communities.

And if you are in London on the 20th then come along to my World Values Day Café in the evening where the subject of the conversation will be "Putting our values into action - why is it so hard?" It's free.

In 1989, I first read Stephen Covey's The 7 Habits of Highly Effective People and he introduced me to the life and work of Viktor Frankl.

Viktor Frankl was an internationally renowned psychiatrist. In 1946, he wrote the book Man's Search for Meaning.

In his book, he begins with a deeply moving personal account of his imprisonment in Auschwitz and other concentration camps during the Second World War, and his struggle during that time to find reasons to live.

In the second part of the book called "Logotherapy in a Nutshell," he describes the psychotherapeutic method that he pioneered as a result of his experiences in the concentration camps.

At the core of Logotherapy is his belief that man's primary motivational force is a search for meaning.

One sentence in the book stood out for me:


The last of human freedoms - the ability to chose one's attitude in a given set of circumstances.

Credit: Viktor E. Frankl

Stephen Covey expresses the concept a little more fully:
In the space between stimulus (what happens) and how we respond, lies our freedom to choose.

Ultimately, this power to choose is what defines us as human beings.

We may have limited choices, but we can always choose.

We can choose our thoughts, emotions, moods, our words, our actions; we can choose our values and live by principles.

It is the choice of acting or being acted upon.

Credit: Stephen R. Covey

This idea that we have the ability to chose our response to any stimulus in any set of circumstances has had a huge shaping influence on me over the years and I have tried to abide by the philosophy. Not always successfully I might add.

And then much more recently, I came across the work of Peter Block. Peter in his book Community: The Structure of Belonging says this:


The real task of leadership is to confront people with their freedom.

Credit: Peter Block

Peter's ideas have been very much influenced by the work of Peter Koestenbaum

To my mind, we are all leaders to one degree or another, and so it's the task of each and every one of us to remind each other of our freedom to choose not only how we respond to situations but:
who we are
what we think
what we do
and how we go about it
Monday 26 September 2016
Neuroscience is throwing more and more light on our true nature as human beings and has the potential to dramatically transform the way we see the world.

This is an interesting article about decision making and the research that confirms what I suspect most of us have intuited for a long time - decisions are emotional - not logical.


Think of a situation where you had bulletproof facts, reason, and logic on your side, and believed there was absolutely no way the other person could say no to your perfectly constructed argument and proposal.

To do so would be impossible, you figured, because there was no other logical solution or answer.

And then the other person dug in his heels and refused to budge. He wasn't swayed by your logic. Were you flabbergasted?


Tuesday 30 August 2016
Have you ever considered the invention of writing to have been a bad thing?

But Thamus replied that, as the "father of writing," Theuth's affection for writing had kept him from acknowledging the truth about writing.

In fact, Thamus asserted, writing increases forgetfulness rather than memory.

Instead of internalizing and understanding things, students will rely on writing as a potion for reminding.

Moreover, students will be exposed to many ideas without properly thinking about them.

Thus, they will have an "appearance of wisdom" while "for the most part they will know nothing" (Phaedrus, 275a-b).

...

Socrates used the illustration to point out that writing alone has no understanding of itself and "continues to signify just the same thing forever" (Phaedrus, 275d-e).

Nor does it discern its audience nor offer self explanation. Socrates instead favoured conversation, "the living, breathing discourse of a man who knows, of which the written one can be fairly called an image" (Phaedrus, 276a)



Think again - what a fascinating view point of Socrates :-)

Problems in organizations tend to get labelled as lack of information.

It feels more professional to try to solve a knowledge management problem that is called lack of information than a problem that is called confusion.

The same event means different things to different people and just getting more information will not help them.



In this article by Esko Kilpi he explains why we need to talk - not because we lack information but to resolve ambiguity and confusion.

As I write my blook and research and reflect on various topics, I frequently need to think through and define what things mean to me:

What is leadership?


What is meant by "shared meaning"?


What is the difference between responsibility and accountability and how do they relate to commitment?


What is a complex adaptive problem?


What is meant by serendipity?
Some of these are not easy questions and I find myself drafting something and then leaving if for weeks, if not months and continually returning to iteratively refine my definition and thinking and tinkering with it over a period of time until I am happy. Well at least, happy-ish - my blook will always be in perpetual beta :-)

Here are my current thoughts on shared meaning - a phrase bandied about a lot but rarely defined.

Let me know what you think, is this what it means to you or have I missed something?

If you live in London or visit occasionally, I think you may love this website: Something Different in London.

The aim of the site is to provide a platform for you to discover new and exciting things to do in London, geared towards alternative and unusual experiences, which as a general rule, don't cost a fortune.

It's an amazing website put together by two of my children - my twins Jonathan and Sally Gurteen (they are in their 30s now - so no longer children) who live and work in the Capital.

Even if you never get to London, take a look - its amazing the quirky things you can find to do in a large metropolis.

I have not visited it yet but this is one of my favourite places Board game cafe.


eClerx Services in India have been conducting mini-interviews with KM experts from across the world for the last few years. Take a look at their YouTube Channel.

They have recently added a number of interviews to their video library focusing on KM in law firms, in a series of short Q&A clips with Ginevra Saylor, head of KM at Denton's.

If you delve back 6 years ago you will even find a few interviews with me :-)

Monday 26 September 2016
Here are some of my more popular recent tweets. Take a look, if you are not a Tweeter, you will get a good idea of how I use it by browsing the list of micro-posts.


If you like the Tweets then subscribe to my Tweet stream.

Tuesday 23 August 2016
| | |
| --- | --- |
| 14:45 GDT | Seth Godin thinks compliance is quite different from contribution - Comments |
I think I have said it before, I love Seth Godins blog. His posts are frequent, short and insightful.

Organized bureaucracies thrive on compliance. It makes it easier to tell people what to do .

But contribution is the only way that tribes thrive, the best way to make change happen and the essence of being part of a community.

It's a shame that we spend so much time teaching our children (and our employees) to comply. Far better to seek out contribution instead.



This recent post resonates so strongly with me that I have included it in my blook in a post Create ownership - not buy-in.

Here are some of my more popular recent tweets. Take a look, if you are not a Tweeter, you will get a good idea of how I use it by browsing the list of micro-posts.


If you like the Tweets then subscribe to my Tweet stream.

Wednesday 27 July 2016
When I used to code and had to focus, I needed a quiet room without interruptions but today when I write far more than I code, I find that working in a coffee-shop is more conducive to my thinking and writing.

I have often commented or reflected on this phenomenon and recently tripped over some research that shows that the background noise of a coffee shop may be helping to boost my creativity.

There is even a website Coffitivity that recreates the ambient sounds of a café supposedly to boost your creativity and help you work better. Give it a whirl and see if it works for you - not so sure it does for me - it just gets annoying after a few minutes :-)

But I think there is more to the café environment than just the noise of the background chatter - it's the distractions of people as they come and go that seem to inspire me. Being highly social, I like to take the opportunity to strike up a conversation with someone - often not for long, but long enough, for my mind, to relax and change state so that when I return to my writing, I see things in a new light. I like to be able to observe and interact with people as and when I choose.

So I thought I would Google to see if there was any research to support the idea that distractions boosted creativity and sure enough there was: Inspired by Distraction; Mind Wandering Facilitates Creative Incubation and here too The Right Distractions Can Boost Creativity.

Though maybe I could find research to support any hypotheses I might have :-)

But seriously, I think there is a great deal in this and I think the distractions of the noise and bustle and social interaction of a Knowledge Café have a positive impact on the conversations and the creativity of the people taking part. There is some research to support this also.

I am always on the lookout for research concerning conversation - do let me know if you are aware of any.

I have talked in the past about telepresence and beaming into a Knowledge Café and also looked at some spectacular Kinect based technology were the user is able to see and talk to people inside another room via an interactive 3D display.

I have yet to experiment with any of this technology myself but I just spotted that Etienne and Beverly Wenger-Trayner having been doing some very interesting work in blending online and face-to-face conversation.

And none of this is using expensive or exotic technology, just everyday stuff such as laptops, smartphones, Skype and Whatsapp.

Take a look, you may well be able to use some of these ideas in your own workshops and get-togethers.





Tuesday 26 July 2016
When I first began to run my regular evening Knowledge Cafés in London back in September 2002, I also started to run them in one or two other locations around the world.

The one in Adelaide, Australia is still running but has metamorphosed into the Adelaide KM Group.

And the one in NYC stopped operating a few years back - well until now - it has been resurrected thanks to Suzanne Roff-Wexler and Sharon Gai.

The next Café is on August 3rd. So if you live in the NYC area - try to get along - I am sure you will have a great evening :-)

There is also a Knowledge Café in Hong Kong run by Maria Leung. It is not one of my Gurteeen Knowledge Cafés and the topics and format are not quite the same but if you like interesting conversations - take a look.

| | |
| --- | --- |
| 10:26 GDT | Downoad a copy of Shawn Callahan's new book Putting Stories to Work for free. - Comments |
Thursday 30 June 2016
I am always looking for ways to experiment with different formats of my Café.

Some of you may be familiar with the Café Debate format that I trialed recently at the KM Legal Conference in London. It was a big success.

And then there was the series of three Cafés I ran at St Ethelburga's in the City late last year entitled Do your little bit of good which worked well but not quite as well I had hoped.

You also may be aware of the Randomised Coffee Trials I am running in London to bring people together random to have coffee with each other once a month.

There is also my Espresso Café - a Café that can be run in 30 minutes which I had hoped to run at KM UK but because of illness had to drop out at the last minute. Ian Rodwell of Linklaters ran a slightly modified version that I am told went well.

But for a long time now I've had the idea of what I call a Serendipity Café in my head.

Unlike my regular Cafés, in a Serendipity Café there is not be a speaker and a single conversational theme. I am looking to create an environment where people can have a multitude of short conversations with lots of different people about all sorts of random things and see what emerges.

I haven't quite figured out the precise format yet, but my current thinking is this:

Each participant brings along one object with them. The object could be a book it could be a piece of jewellery, a toy, a magazine article, an ornament, a photograph or a clipping from a newspaper. Anything that appeals to them but ideally something personal that has a story attached to it in some way. Something to talk about. Something that the individual feels passionate about.

After an initially extended round of speed conversations the participants each take a few seconds to say a few words and thus share their object with the room. Maybe I should call it a "show and tell" café. LOL People then continue the networking style conversations in twos or threes where they talk about the objects they have bought along to the event.

Finally, as with my regular Cafés, everyone comes together at the end to share the insights they have gleaned from the conversations and any serendipitous events that have resulted in their going away with something unexpected from the Café.


That's the idea! All a bit of an experiment. I am running one in London on the 5th July.

I'll let you know how it goes :-)

My good friend Alan Stewart has a similar passion to me for hosting interesting conversations and organises events called Conversare which he started running in Hong Kong several years ago and now runs regularly in Adelaide Australia. This is how Alan describes his events:


The name Conversare (pronounced conversari) comes from the Latin: to turn or to dance together. Conversare events are social gatherings in public places in which participants converse – talk well to each other. There is a host who co-creates with those present an ambiance in which everyone feels welcome, included and ready to participate in face to face conversation.

The purpose is to have safe, friendly contexts in which all who come – whatever your background – quickly feel welcome and at ease. With a setting which is gentle and accepting, by the end your fellow participants don't feel like strangers at all.

A central feature is engaging, in pairs, in one to one conversation with a stranger. Everyone in the room does the same; everybody participates fully. Not knowing anything about this person means having to be aware of how to question, listen and contribute appropriately. Doing this often leads to the finding that, no matter who the person is, the pair have much in common even though their personal histories may be quite different.

And so here is an opportunity to meet others who have different life experiences, lifestyles and fascinating stories to share; people who know something you don't know. There can be totally unexpected outcomes – learnings and insights! – from doing this.

Developed firstly in Hong Kong these new kind of social gatherings are now being held regularly in the Adelaide Central Market after trading hours on weekday nights.

These events can be held in diverse places such as cafes, restaurants, bars, hotels, community centers … Being public places means that anybody is welcome to participate. And it is not necessary to know any of the people present before coming to join in.

In our modern, complex, and often quite fragmented lives, there is little opportunity to have satisfying conversations other than with people we already know. And many find it very difficult to meet new people in ways which may lead to satisfying friendships.

The events are for people who yearn to be heard and to listen to stories of lived experience which they could not have imagined. They bring attention to people that there are now places in which these happen



They are similar to Theodore Zeldin's Conversation Dinners but without the conversation menu. You can learn more about them here.

Alan Stewart will be in the UK in July. So what better opportunity to hold one in London for my Knowledge Community. Alan will be hosting the evening and If you love the idea as much as I do then come along on the 19th July and enjoy the conversation. It may well be the first of many such Conversare Cafés in London :-)

And if London is a tad too far for you - why not get in touch with Alan and talk about running one yourself. Or take part in one of his events in Adelaide if that is any closer for you :-)





Wednesday 29 June 2016
I talked recently about Johnnie Moores Unhurried Conversations but since then came across Dean Emily-Chamlee Wright at Washington College describing the importance of unhurried conversations in this short video. There is a webpage here too.


The most powerful part of a liberal arts education is found in a single, unfettered conversation between a teacher and a student.

It means understanding that sometimes the most significant part of an education is found beyond the classroom.

These unhurried moments are what we delight in sharing with each other, where we explore the ideas and experiences that excite our minds.



It's a powerful but simple idea.Why not give some thought to convening some yourself?





Here are some of my more popular recent tweets. Take a look, if you are not a Tweeter, you will get a good idea of how I use it by browsing the list of micro-posts.


If you like the Tweets then subscribe to my Tweet stream.

Tuesday 31 May 2016
A few months back I ordered a second hand book from America via Amazon that was out of print. It took some weeks to arrive but it was in near mint condition at a fraction of the original price.

So a week or so ago, rather than ordering new copies of three books I wanted again via a Amazon I decided to buy them second hand. This time I ordered them from 3 separate UK suppliers to ensure I did not need to wait so long.

They all arrived within a few days and without exception they are as good as new. I could afford to buy them new - but why should I? In fact, it means I will buy more books :-)

I bought a few Kindle books a year or so back that in retrospect I wish I had bought as hardcopy. I may just go back and order them - second hand of course :-)

And the books:

FUD – fear uncertainty and doubt. No, not the marketing sort of FUD but the kind of stuff in your head whenever change takes place.

It is OK to fear and question things. Having doubts and reservations is OK. It is a natural part of the thinking, reflection and commitment process.

Every new endeavour starts this way. If it doesn't then, the chances are that something is terribly wrong.

The last thing we should do is to stifle these thoughts. It is essential they are expressed openly. They should be actively solicited.

Coercing people to agree or to commit is one of the many destructive things we do to each other.

Expressing our true feelings is the start of a conversation that leads to ownership and commitment.
If we cannot say "no" then "yes" has no meaning.



Credit: Peter Block
Friday 27 May 2016
"I'm afraid the senior managers in my organisation have got no interest in conversation. They see it as far too soft."

How many times have I heard that comment or something similar? Far too often, I am sorry to say.

I have a different perspective. Paradoxically, I think conversation isn't soft; I believe that it's extremely hard.

It is hard in two ways:

First, it's hard to convince people of the power of conversation. Such difficulty is not too surprising as few of us have experienced the types of compelling conversations that make a difference in our organizations.

Managers think they need to be seen to talk tough and argue and debate things and conversation or dialogue is soft and wooly. How many times do you hear that something needs to be debated, but you rarely hear that we need to have some creative dialogue?

We need both – dialogue and debate. Each has its place.

Second, conversation is hard in that it creates some solid outcomes. Making a decision may seem like a hard result. And of course, it is. But what if that decision is flawed. It's a hard outcome but a bad one. Now imagine a conversation that helps a group of people make sense of a situation and thus put them in a better position to make an improved decision.

Is this outcome – "improved understanding"- soft or is it hard? It's hard of course! Conversation is anything but soft and wooly.

I walked past Southwark Tube Station during the week and could not miss this work of art - a huge eye level bill board that said:

"If history could be folded, where would you put the crease?"

What an amazing question! Where would you put the crease? Would you crease it vertically, horizontally or diagonally? Are there other ways of creasing it?

When designing my Knowledge Cafés, I often wonder what it is that makes a really good provocative question and I am trying to write something on the subject but I feel there is a "secret sauce" that I have yet to discern.

But this question, seems to hold out a clue. Is it something to do with metaphor?

I love this idea from Johnnie Moore on unhurried conversation and an update here and may well experiment with it in one of my future Knowledge Cafés.

The idea is amazingly simple but at the same time powerful. In Johnnies's words:

"We invite up to 12 people via MeetUp. We don't specify a topic, rather letting people talk about whatever they want. Apart from briefly describing our idea, we use one very simple device to support the conversation.It's a talking piece. We pick an object and whoever holds it gets to talk. And everyone else listens. Which means the speaker won't get interrupted. (And I add that you can hold the object and not speak… you can hold silence until you're ready to speak.)"

And a comment of his:

"After lots of these conversations, I am appreciating more and more how surprising people can be, given a bit of space to think and express themselves. Conversations are rich and complex, with much less of the battling for attention we often experience."

Taking the time to have slow meandering, reflective conversations is never a waste of time. It's an investment in building relationships and all sorts of amazing insights and ideas can surface from them that are unlikely to be gleaned in any other way.

And I am totally with Johnnie, when he says we need less flip charts and post-it notes and other bells an whistles when facilitating such conversations. If anything worth noting or following through on surfaces it will get followed up on naturally. All the usual workshop paraphernalia just gets in the way of the conversation.

Idongesit Williams and a colleague Albert Gyamfi are editing a book titled "Evaluating Media Richness in Organizational Learning". The publisher of the book is IGI Global and is due by March 30th, 2017.

See the call for chapter proposals.

The deadline for submitting the proposal has been extended to the 20th June, 2016.

I ran a Knowledge Café Debate at the KM Legal UK conference in London a few weeks back. The debate format is still a bit of an experiment and so I was delighted with the feedback. Carol and Claire my two debaters did a fantastic job!
Many thanks again for your participation in the recent KM Legal UK event.

Please find your speaker feedback below. Overall speaker average was 5.8. 12:15 – David Gurteen, Gurteen Knowledge Community
Carol Aldridge, Burges Salmon
Claire Stripp, Browne Jacobson

Presentation style - 6.4/7
Content - 6.1/7

Comments


Thought-provoking and stimulated good debate.
Great, very interactive.
This was fun – and a good opportunity to share and chat with others.
Very good; well-structured, good presentations, thought-provoking discussion.
Excellent presentation/debate style, dynamic. Topic to be discussed could be less determined (i.e. difficult to argue 'against').
Loved this session, really effective.
Another of my favourite sessions, entertaining and genuinely got us talking amongst the room and meeting others.
Liked the interactivity of the format.
Really enjoyed this – a bit of fun and meant the audience mixed which was very useful from a networking point of view.
Very engaging style. Felt having two debaters with opposing views gave the right environment in which to contribute freely. Credit to the debaters too - they were excellent.
But this piece of feedback hit me the most - the debate format seems to help reduce social silencing.
David's Knowledge Café, rather than just bringing up a topic for discussion, began with a debate.

The two excellent debaters provided polar opposite views on the topic as a starting point for a larger discussion.

These views, I felt, established the environment for the larger discussion – encouraging honest and more provoking conversation than expected.

It effectively gave permission for us all to push the boundaries, and feel safe to do so.

Personally, I felt more confident to offer left-field views to the group than I would have done during a normal conference discussion.



Credit: Andrew Pope, Consulting Partner, Innosis
Andrew, wasn't the only one to comment on this. I am going to experiment more in light of this feedback.

Here are some of my more popular recent tweets. Take a look, if you are not a Tweeter, you will get a good idea of how I use it by browsing the list of micro-posts.


If you like the Tweets then subscribe to my Tweet stream.

Thursday 28 April 2016
I am often asked to host a Knowledge Café as part of a conference. To run a good Café, ideally, I need two hours but I can run them in an hour at a pinch. But I have never tried to run one in less - until now that is.

I have come up with the idea of an "Espresso Café" - one that can be run in as little as half-an-hour. I will be trying it out for the fist time at Knowledge Management UK 2016 in London in June. I have been taking part in this conference for more years than I care to remember. It's an excellent conference - take a look if you are not already registered. Paul Corney and Nick Milton are among the speakers.

And then Café Debates, I have talked about them in the past. I am delighted to be running one at KM Legal UK 2016 in London in May. The motion, I think is an interesting one:

"This Café believes that legal KM can only be successful if embedded in the organizational culture."

I have found two eager debaters to debate the motion and then we will open things up to Café style conversation. If you work in the legal sector, take a look at the rest of the agenda, the conference has a great line up of speakers and topics. I am looking forward to this one!

| | |
| --- | --- |
| 11:17 GDT | Humble Inquiry is the first and most important step in building any kind of relationship - Comments |
Some people seem to think that Knowledge Management is dying or has died but it hasn't - it is alive and well. One of the reasons for this misconception is that so much that falls in the realm of Knowledge Management masquerades in another form or under another name.

Humble Inquiry - a term invented by Edgar Schein is one such example.

Edgar has written a book on the subject Humble Inquiry: The Gentle Art of Asking Instead of Telling and you will find a substantial excerpt of it online.

Quite simply, in Edgar's words, "Humble Inquiry is asking the question to which you already don't know the answer, bolstered by an attitude of inquiry, an attitude of interest in the other person, a curiosity."

He goes on to say that "And the importance of that very curiosity, that interest in the other person, is precisely why Humble Inquiry is the first and most important step in building any kind of relationship, whether you are just making a new friendship or wooing a girl or trying to talk to a team-mate on a more personal basis. It should usually almost always start with some form of Humble Inquiry."

Watch this video, where Edgar explains what it is all about, and notice this is not just at the heart of KM but about face-to-face conversation and relationship building - something that Conversational Leadership is all about too :-)

It keeps bringing me back to the words of Peter Block:

We must establish a personal connection with each other.

Connection before content.

Without relatedness, no work can occur


I am a great fan of Hentry Mintzberg and subscribe to his TWOGS.

He writes some entertaining and interesting blog posts such as this one Ye gods: an efficient orchestra!

And this is one of my all time favourite quotes from his work.


An enterprise is a community of human beings, not a collection of "human resources".



If you are not familiar with his work - check him out - he is one of the more insightful business and management academics. You can also follow him on Twitter.

What do you think of conference calls? Love them? Hate them?

This conference call in real life, I think, will have you rolling in the floor in laughter :-)





| | |
| --- | --- |
| 08:49 GDT | The world presented to us by our perceptions is nothing like reality - Comments |
I have a degree in physics but my scientific life is long ago in my past.

But I try to keep up with scientific thinking and still regularly read New Scientist.

As I get older, I become more and more curious about the world, why we are here and the nature of reality. Maybe more philosophical questions than scientific ones LOL.

I have long suspected that we have got reality all wrong. That there is something fundamental we are missing that what we see is some sort of mirage. But these are just idle thoughts of mine, I am no expert in the matter.

And then this morning I came a across this article The Evolutionary Argument Against Reality and the thinking of the cognitive scientist Donald Hoffman. I must admit I don't fully understand all of what he has to say but he has seriously provoked my thinking about reality. This sentence especially so:

"It's not that there's a classical brain that does some quantum magic. It's that there's no brain!"

What are we really? Does it matter? Take a look, in some ways it is a little scary :-)

Tuesday 26 April 2016
Here are some of my more popular recent tweets. Take a look, if you are not a Tweeter, you will get a good idea of how I use it by browsing the list of micro-posts.


If you like the Tweets then subscribe to my Tweet stream.

Tuesday 29 March 2016
| | |
| --- | --- |
| 13:24 GDT | A Cafe Debate is a powerful way of triggering deeper conversations - Comments |
Although the context for a Knowledge Café conversation is usually set by a single speaker giving a short talk and posing a question there are a number of other approaches – a Café debate is one of them.

In a Café debate, the context is set by two people (or more) debating opposing views on a topic – the motion of the debate - that also forms the Café question. The Café then proceeds as normal and concludes in a vote being taken.

This goes a little bit against the philosophy of the Café as some people may hold on to fixed views in order to "win" the debate but this style of Café can be great fun if people do not take it too seriously and are prepared to "win" or "lose".

The value is not in the outcome but in the conversations that are held at the tables and the insights into the issue that are gleaned by the participants.

I have run Cafés like this in the past but more recently I ran one at an open Knowledge Café at BAE Systems in Farnborough and I am hoping to run one at KM Legal UK 2016 in London in May. I just need to find a hot topic and two good debaters!

They work well - see here to learn more about the process.

My good friend John Hovell popped around for a cup of tea the other day and during our conversation explained a fascinating concept of his that had been lying dormant in his head for the past few years. Our conversation reawakened it and having walked home he shot a little video where he describes it.

It's a strange two-by-two matrix for reflecting on the world in the context of time, where both axes are on the surface identical, that he calls Time Chasm. It takes a little bit of getting your head around. Take a look and see what you make of it. The video is only 5 minutes long.





I am not a great fan of "10 ways to do something". The items are far too often, trite or just plain wrong.. But take a look at this TEDx talk from Celeste Headlee (@CelesteHeadlee) on How to have a good conversation. It's quite good.

In it she quotes from an article My Students Dont Know How to Have a Conversation by Paul Barnwell (@MindfulStew):

"Conversational competence might be the single-most overlooked skill we fail to teach students."

and

"Is there any 21st-century skill more important than being able to sustain confident, coherent conversation?"

Do you agree with Paul? If it is not conversation, what are the most important skills we sholud be teaching?





Thursday 24 March 2016
When we try to empower people - do we inadvertently disempower them?

Just a thought :-)

I was talking to someone recently and they told me that although people engaged enthusiastically in the workshops that they organised that when they returned to the office they fell back into their old ways of working and failed to collaborate.

Someone had suggested to her that they did not have sufficient motivation or lacked the time or that it could just be weight of habit and of culture.

But an alternative explanation occurred to me - when you organise events for people - they will usually take part, engage and enjoy but they will never learn to do it for themselves. You make them dependant on you.

I think we need to organise more open space type events where people get to determine what is important to them, what they want to talk about and what they want to do. They take ownership.

We should then join in as an equal participants or get out of the way!

Wednesday 23 March 2016
Here are some of my more popular recent tweets. Take a look, if you are not a Tweeter, you will get a good idea of how I use it by browsing the list of micro-posts.


If you like the Tweets then subscribe to my Tweet stream.

Tuesday 23 February 2016
Here are some of my more popular recent tweets. Take a look, if you are not a Tweeter, you will get a good idea of how I use it by browsing the list of micro-posts.


If you like the Tweets then subscribe to my Tweet stream.

I am still working on my online book (my blook) and adding to it each day and now have over 150 posts. There is still a huge amount of work to do before I make the content generally available but I am opening up certain posts as I go along for comment and feedback. Here is one - it is how to use a debate to trigger a Knowledge Café conversation. I hope you find it useful.

I have run Cafés to this format only a few times in the past but I tried the process again recenlt at one of my recent Farnborough Knowledge Cafés. The two debaters took a more conversationalist approach than a debating one as explained in the post and it worked a treat.

Have you ever wondered how many human beings have ever lived on earth? Go on take a guess. And what percentage of those people are alive today?

This page on the Population Reference Bureau website does it's best to make a sound estimate and explains the rationale in some detail.

It surprises me just how small the total is and how high the percentage that are alive today.

One sobering fact is that "Life expectancy at birth probably averaged only about 10 years for most of human history." So much for the "good old days".

You may be getting a little bit tired of all the stories and videos posted online about Steve Jobs but I am still enjoying and learning from them

This video is from an Apple "Think Different" - Internal Meeting in September 1997 - just 10 weeks or so after he returned to Apple. What a difference almost 20 years makes!





Friday 19 February 2016
Tuesday 26 January 2016
I promised a detailed description of a Knowledge Café that I ran for Johnson & Johnson in Ireland last November for 100 people - well actually 4 concurrent Cafes in one room.

Here you go. Let me know if I can run one for you :-)





How many times have you taken part in a meeting to make a decision about an issue where they have been two factions in the room?

The first faction have already made up their minds what the decision should be and see the meeting as a means of coercing the others in the room to agree with them while the second faction wish to explore the issue further before making the decision.

The two groups do battle and it is usually the ones who have made up their minds ahead of time who win. This group tends to comprise the more senior managers, the more dominant characters and those who are used to getting their way.

In my corporate life, I experienced this many times. They were painful affairs.

But it need not be like this. There is a simple solution. Split the meeting into two parts.

The first part is a dialogue: exploring the issues with no predetermined outcome in mind other than to better understand the issues. This can be run as a whole group discussion but is better run to the Knowledge Café format.

The second part is more of a debate: actually making the decision. This can be as passionate and as heated as any meeting where a tough decision needs be taken but the in-depth exploration has been got out of the way.

You go into the fist part saying "We are going to take some time to explore and discuss the issues – to gain a better understanding of the situation. We are not going to make a decision and it is important that everyone's voice is heard".

You then go into the second part by saying "Look we have spent time exploring the issues, you have all had your opportunity to contribute to the discussion but at the end of the day we need to make a decision. Time for dialogue is over – we must now make a decision."

The gap between the two meetings could be a tea break or a morning and afternoon session or better still several days where people have the time to have side conversations and explore some of the issues further. It may even make sense to have two or more dialogue sessions if the decision warrants the time taken.

Try it, like here. It is such a simple thing to do.





We all appreciate the benefits of listening such as listening to ignite other people's thinking But most of us are not that good at it.

As Stephen Covey points out we tend to listen with the intent to reply rather than to understand or we fall into the trap of ditting other people's stories or we start to judge or evaluate what they have to say. There are many techniques that we can learn to improve our listening ability such as empathic listening. But there is a fundamental problem with listening that Patrick Callaghan pointed out to me after my recent post on ditting.

Even if we can withhold judgement and although we may be genuinely intent on listening, how ever hard we try to listen, the instant a spark of a response enters our heads we stop listening and start to compose our response silently in our mind. It is hard not to do this, it's a conversation after all and we are afraid that when it comes our turn to speak we will have nothing to say or have forgotten our earlier ideas or that we may be somewhat bumbling in our response if we have not rehearsed it in our heads.

On the surface this may seem like an insurmountable barrier to really listening to someone. But maybe it is easier then we think.

Let go!

Just drop all intention of replying at any point in the conversation and simply listen and when those responses pop into your head ignore them.

Then when there is a pause in the conversation and it makes sense to respond just go with it in real-time.

I realize this takes some confidence and trust that you won't make a bumbling fool of yourself and there may be longer silences between taking turn in the conversation and you may not even get to say much but then you are trying to listen after all. And in any case short periods of silence where everyone can reflect on things can only be good.

I do love Seth Godin's blog - almost every post is short and a gem. Here is a recent one
Ten questions for work that matters

What are you doing that's difficult?
What are you doing that people believe only you can do?
Who are you connecting?
What do people say when they talk about you?
What are you afraid of?
What's the scarce resource?
Who are you trying to change?
What does the change look like?
Would we miss your work if you stopped making it?
What do you stand for?
What contribution are you making?

Hints: Any question that's difficult to answer deserves more thought. Any answers that are meandering, nuanced or complex are probably a symptom of something important.


Go on - take a moment now - run through the questions in your head and try to briefly answer each one.

Monday 25 January 2016
Dave Winer says Leave nothing but footprints. I've always wanted to help improve the world, so in many ways I disagree with him but I can see where he is coming from. There is an argument that says the Universe is just OK as it as and could not be any other way and that problems only exist in the human mind.

Should I really just try "to do something nice that won't change anything in any lasting way"?

No, I need to try to do more. I may make things worse (in some small way - hard to see I am going to have a big impact for the better or the worse) but is not in me to observe and do nothing.

How do you feel?

Here are some of my more popular recent tweets. Take a look, if you are not a Tweeter, you will get a good idea of how I use it by browsing the list of micro-posts.


If you like the Tweets then subscribe to my Tweet stream.

Tuesday 26 January 2016
| | |
| --- | --- |
| 15:55 GMT | Watch Bowie perfectly predict the internet's impact on music and society 15 years ago. - Comments |
Watch David Bowie in an interview with Jeremy Paxman on BBC Newsnight predict the potential of the internet way back in 1999

"We are living in total fragmentation ..."

"The audience is at least as important as who ever is playing ..."

And in this interview he was as much a philosopher as he was a musician.





If you are interested in Knowledge Management, the
Knowledge Café
or the role of conversation in organizational life then you my be interested in this online book I am writing on
Conversational Leadership
Gurteen Knowledge Community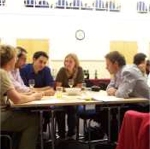 The Gurteen Knowledge Community is a global learning community of over 21,000 people in 160 countries across the world.

The community is for people who are committed to making a difference: people who wish to share and learn from each other and who strive to see the world differently, think differently and act differently.

Membership of the Gurteen Knowledge Community is free.
Knowledge Community