Welcome to the Gurteen Knowledge Log for 2017-2018. See the side panel for other years.

In this blog I write about items of interest that I have found on the web, experiences or insights that I think you will find useful mainly but not strictly limited to the area of Knowledge Management and Organizational Learning.

Like the rest of my site - it an eclectic mix.

If you like the blog you may wish to subscribe to my newsletter where I collate my best blog posts from the month plus other material and distribute it my email monthly.

Or you may subscribe to the RSS feed for this blog here:

Thursday 26 July 2018
Dave is a self-described "proud curmudgeon and pragmatic cynic" and the founder and chief scientific officer of Cognitive Edge. I think without any doubt, he is the most influential thought-leader in the KM world.

He has had a massive influence on me and whenever I am struggling with an issue - I think to myself "What would Dave's views be on this?" I will often google the issue and find he has some very strong opinions on the subject in question. I don't always agree with him but he really causes me to think deeply about the topic.

Whether you are familiar with his thinking or not go take a look at this profile of Dave's work David Snowden: Profiles in Knowledge recently created by Stan Garfield. A lot of interesting material.

Wednesday 25 July 2018
In June, I gave a talk on "Conversational leadership and the Power of Conversation" at the European Commission's Knowledge Week In Brussels.

You can now watch the full talk on the home page of my blook.

Note the session was 56 minutes long but I stop my talk at 26:20 to allow the audience to have a conversation and after 7 minutes I start to take questions at 33:20. Q&A lasts 23 minutes. So 50:50, about 25 minutes for my talk and 30 minutes for conversation and Q&A.

I call this a conversational talk. I wish more speakers would adopt a similar format.

In this talk, however, I wish I had given more time over to conversation and less to Q&A as I think Q&A is not really interaction and it is in the conversation where the real value lies.

Oh and I dont like lecterns either but in this case there were no lapel mikes and I was forced to stand still.





| | |
| --- | --- |
| 09:40 GDT | Henley Forum for Organisational Learning and Knowledge Strategies Events - Comments |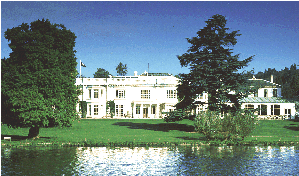 The Henley Forum for Organisational Learning and Knowledge Strategies (known as the Henley Forum) has a meeting coming up on Thursday 27 September 2018 - Absorbing complex change. It's a members' only event but there are a few guest places available at £175 + VAT. This is a great learning opportunity at a low price and a chance to experience the Henley Forum.

There is also a 2-day workshop next year - Advancing your OD practice 22 – 23 January 2019 open to non-members.

And a date for your calendar - the Henley Forum Annual Conference takes place 06 - 07 March 2019 "Amplifying our practice: leading the way with knowledge, learning and change". The conference is also open to non-members.

If you are interested in any of these events contact Marina Hart - her details are on the above webpages.

The Henley Business School campus is on the banks of the River Thames near Henley-on-Thames. I always love going there as it is delightful any time of the year.



| | |
| --- | --- |
| 09:32 GDT | Community: The Structure of Belonging by Peter Block (2nd Edition) - Comments |
One of the books that has influenced me the most over the last few years is Community: The Structure of Belonging by Peter Block.

He has just published the 2nd edition and if you would like to get some idea of what it is about take a look at this excerpt adapted from the "Welcome" chapter in the book.


In the midst of the growing awareness of and innovation in thinking about the need to build community, the dominant practices about how to engage people, civically and organizationally, remain essentially unchanged.

Building community and belonging is going to be our most powerful strategy for ending the displacement and isolation that plagues so many aspects of our world.

The work is to seek in our communities a wider and deeper sense of emotional ownership and communal ownership. It means fostering among all of a community's citizens a sense of ownership and accountability, both in our relationships and what we actually control.



Credit:

Peter Block

Peter Block - Change the Conversation, Change the Culture
Tuesday 24 July 2018
A big thanks to everyone who gave me feedback on my Knowledge Café principles last month. They are greatly improved. Thank you.

The seven principles are listed below.
And during the month, I have added one major new feature: a list of over 50 books on the power of conversation or that relate in some way to Conversational Leadership (most of them I own). Each book has its own page with a brief description pulled in from Amazon. Let me know any I have missed or that you think I should add.

Here are some of my more popular recent tweets. Take a look, if you are not a Tweeter, you will get a good idea of how I use it by browsing the list of micro-posts.


If you like the Tweets then subscribe to my Tweet stream.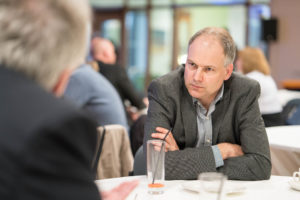 Here are some of the major KM events taking place around the world in the coming months and ones in which I am actively involved. You will find a full list on my website where you can also subscribe to both regional e-mail alerts and RSS feeds which will keep you informed of new and upcoming events.

9th Knowledge Management International Conference
25 - 27 Jul 2018, Sarawak, Malaysia

Thirteenth International Conference on Knowledge Management in Organisations
06 - 10 Aug 2018, Žilina, Slovakia

Knowledge Management South Africa: 2018 Convention:
22 - 24 Aug 2018, Gauteng, South Africa

19th European Conference on Knowledge Management
06 - 07 Sep 2018, Padua, Italy

13th European Conference on Innovation and Entrepreneurship
20 - 21 Sep 2018, Aveiro, Portugal

The 9th International Conference on Innovation and Knowledge Management in Asia Pacific (IKMAP2018)
31 Oct - 02 Nov 2018, Hangzhou, China

KM World 2018
06 - 08 Nov 2018, Washington DC, United States

Thursday 28 June 2018
| | |
| --- | --- |
| 12:36 GDT | Future Proofing the Organisation - Nadim Habib at Social Now 2018 - Comments |
Tuesday 26 June 2018
I have done a huge amount of work on my blook on Conversational Leadership this last 6 - 8 weeks.

I have vastly improved the internal navigation (scroll down to the end of any page and you will see) - though still not totally happy with it. And am getting pretty good at hacking code in Wordpress (once a programmer, always a programmer!). Anything I wish to do, I google and if I can't find a plugin I can find the code and with a few tweaks it is working.

One of the main chapters I have been working on is the Knowledge Café Principles. I have long had these documented but never to my satisfaction. They are much better now. I think I am happy with the seven principles I have defined and hope to clean up their descriptions and finalise them over the next few weeks. But take a look at them below in the meantime.

The strength of the Café rests on these few critical principles that to a large degree differentiate the Knowledge Café process from other conversational methods.

I was asked recently how I capture ideas during a conversation without unduly interrupting the flow of the conversation.

At conferences, workshops and knowledge cafes I keep a small 4 x 2 card and pen in my shirt pocket. During a conversation to avoid taking lengthy notes and disrupting the flow of the conversation I write just a word or two on the card to remind me of an idea or insight I have had.

Immediately after the conversation if possible, I expand these one word notes by dictating the full idea into my iPhone.

I use an app called Captio to quickly and easily capture my dictation and translate it into text. Captio then automatically emails this note into another app - Evernote where I can categorise and tag it and where is easily searchable. Evernote is cross-platform so I can also access it from my laptop and iPad.

These notes then later get incorporated into blog posts or my blook or just pop up serendipitously every so often to remind of something I feel important.

The Captio/Evernote combination is also an ideal way for capturing ideas almost any time day or night. I pick up my phone, I open Captio with one click, click on record, dictate the idea, click send and I am done. Why not straight into Evernote? Captio is just that little bit faster.

| | |
| --- | --- |
| 10:43 GDT | All the talks and interviews from KA Connect 2018 are available online. - Comments |
Here are some of my more popular recent tweets. Take a look, if you are not a Tweeter, you will get a good idea of how I use it by browsing the list of micro-posts.


Most conversations are simply monologues delivered in the presence of witnesses. Margaret Millar http://bit.ly/2MoawO1


Knowledge is not power. The will and the ability to act on knowledge and to influence people and events is power. #KM #KMers #ConversationalLeadership https://buff.ly/2t68Y3Y


Most misunderstandings in the world could be avoided if people would simply take the time to ask, 'What else could this mean?'" ― Shannon L. Alder


"ability to truly listen (and not just hear) is the foundation of having a conversation, building trust, influencing others, resolving conflicts, driving your vision, building relationships, implementing change and learning." - http://qaspire.com/2016/07/18/leadership-and-the-art-of-effective-listening/ #sketchnote #listening


The ten principles of digital work http://bit.ly/2LbEXXp Esko Kilpi keynote at #Arctic15


A respectful workplace culture is better than a "nice" one says @jonahsachs Too much niceness can lead to conformity and inequality. We need to make it safe for people to think in unsafe (unconventional) ways https://work.qz.com/1260571/at-work-a-respectful-culture-is-better-than-a-nice-one/ … Thanks @Haypsych


Nick Milton @nickknoco asks "Will AI replace KM?" https://buff.ly/2J2ZmB2 #KM #KMers #AI


Learning to Live in a Hyper-Connected World https://buff.ly/2IXaaRm


How to be a great leader in a complex world https://buff.ly/2HdviNG #ComplexWorld #ConversationalLeadership #leadership


Mankind's greatest achievements have come about by talking, and its greatest failures by not talking. It doesn't have to be like this. – Stephen Hawking https://buff.ly/2kpxuZ9 #ConversationalLeadership

If you like the Tweets then subscribe to my Tweet stream.

Wednesday 30 May 2018
As I write my blook on Conversational Leadership, I find myself capturing fragments of ideas that I know will get refined and fit in somewhere in due course.

Here is one such fragment:


We are not separate from the world.

We are integrally connected.

We are each a node of one huge global network.

It is as if we are all attached by a large number of elastic bands to a multitude of other nodes: people, things, places, and history.

We live in a hyper-connected, socio-technical world.

Every node pulls on us, and we, in turn, pull on everything else.

It is this dynamic network that shapes us and determines our behaviour far more than any conscious, rational decisions.
Monday 28 May 2018
| | |
| --- | --- |
| 15:48 GDT | Flip charts and butcher paper get in the way of the conversation - Comments |
One of the fundamental principles of the Knowledge Café is that anything that gets in the way of the free flow of the conversation is a bad thing and should be eliminated.

Another principle is that everyone is equal.

Flip charts and butcher paper on tables contravene both of these principles, and in general in a Knowledge Café, you should avoid their use.

Take a look here if you would like to learn more on my rationale for this. Comments and feedback will be greatly appreciated.

You may not have heard that Cognitive Edge and Code Genesys have announced a merger of their business operations.

The new company will be known as Cognitive Edge. Ajay Reddy of Code Genesys will be CEO of the merged company and Dave Snowden, cofounder of the original Cognitive Edge, will be Chief Scientific Officer. See the press release.

I have been a huge admirer of Dave's work now for more years than I care to remember and wish him all the best in this new venture.

And it's good to see Dave taking part in a World Café in Zurich in September.

The Henley Forum for Organisational Learning and Knowledge Strategies (known as the Henley Forum) has an Advanced Course in KM coming up on 10 – 11 July 2018 run by Chris Collision. It is open to non-members. If you are interested contact Marina Hart - her details are on the webpage.

They also have one of their regular Henley Forum meetings on 27 June 2018, which non-members can attend as guests and get a taste of the Forum.

The Henley Business School campus on the banks of the River Thames is delightful any time of the year but in the summer is quite beautiful.

I mentioned a month or two back a new book Knowledge Management Matters: By Practitioners for Practitioners written by a number of well known KM practitioners and edited by John and JoAnn Girard.

The book is free and you can download it from here.

John Girard tells me that about 1000 people have downloaded a copy of the book already and that they are in the process of developing a series of companion videos, the first of which is now available on YouTube.

For those of you who know John, you are in for a treat, he has shaved off his beard :-)

Thursday 26 April 2018
I am often asked how to turn conversation into action.

It's a crazy question as conversation is action. Let me justify that.

It is evident that conversation does not change the physical world.

Conversation, however, changes the wiring of our brains. It transforms our minds.

It changes what we think about, and it shapes how we think.

Conversation creates the conditions, in which actions and changes we would like to see in the world become possible.

And yes of course we can waste a lot of time talking about stuff of no consequence but we waste even more time doing stuff of no consequence.

Looked at in this light, conversation is probably one of the most potent forms of action we can take.

So stop running around doing things and sit down and have a conversation.

I have written about freedom of speech in the past see Freedom of speech is more than just a value and continue to research and develop my thoughts for my blook - particularly in the context of the current discussions on hate speech and fake news.

Just how free should we be to express our opinions - however hateful or harmful?

Germany, for example, has a controversial new law that tries to control online hate speech: Free speech vs. censorship in Germany that many think goes too far. Hate speech is free speech

What I have found interesting though is that even in the US with its First Amendment, speech isn't as free as you might think: What Type of Speech Is Not Protected by the First Amendment?

The list of limitations is long including libel, slander, obscenity, pornography, sedition, incitement, fighting words, classified information, copyright violation, trade secrets, non-disclosure agreements, public security, and perjury.

Like most things in life there are few absolutes Things are nuanced including freedom of speech.

Lest we go to far in limiting freedom of speech keep in mind Prof. Jordan Peterson's passionate defence of free speech.





Wednesday 25 April 2018
A big thanks to Silvia Bombard for telling me abut the work of Frederic Laloux. I googled him and found this article: The Future of Management Is Teal: Organizations are moving forward along an evolutionary spectrum, toward self-management, wholeness, and a deeper sense of purpose.

He tells the fascinating story of the evolution of the organization (human collaboration) starting 10,000 years ago. He gives each phase of the evolution a colour: red, amber, orange, green and teal. It is well worth a read and helps put today's collaborative efforts into some sort of perspective and explains where he thinks we are heading with a number of examples of what he considers to be teal organizations.

One passage jumped out at me:

In just two and a half centuries, these breakthroughs have generated unprecedented levels of prosperity, added decades to human life expectancy, and dramatically reduced famine and plague in the industrialized world.

But as the Orange paradigm grew dominant, it also encouraged short-term thinking, corporate greed, overconsumption, and the reckless exploitation of the planet's resources and ecosystems. Increasingly, whether we are powerful leaders or low-ranking employees, we feel that this paradigm isn't sustainable.

The heartless and soulless rat race of Orange organizations has us yearning for more.



I think this sums up nicely, the advances we have made and the associated but unintended consequences.

Here are some of my more popular recent tweets. Take a look, if you are not a Tweeter, you will get a good idea of how I use it by browsing the list of micro-posts.


If you like the Tweets then subscribe to my Tweet stream.

| | |
| --- | --- |
| 11:54 GDT | Receive a quotation by e-mail on a day of the week of your choosing - Comments |
I love quotations. This one is a favourite:

I do not accept any absolute formulas for living.

No preconceived code can see ahead to everything that can happen in a man's life.

As we live, we grow and our beliefs change. They must change.

So I think we should live with this constant discovery.

We should be open to this adventure in heightened awareness of living.

We should stake our whole existence on our willingness to explore and experience.



Click here to receive a quotation by e-mail on a day of the week of your choosing


Tuesday 27 March 2018
Let me share a true story.

A friend of mine was told by their manager never to resolve problems face-to-face but to do it by an exchange of emails and to copy him so that there was an audit trail. Then if anything went wrong, it was obvious who was to blame.

Sometime later, my friend noticed that the sales manager had made an incorrect entry in the new CRM database. It was a relatively trivial mistake.

Usually, he would have just walked around to the manager's desk explained to him the problem and resolved it in a short conversation. But following his manager's orders, he sent an email to the sales manager pointing out the mistake and explaining that he needed to correct it.

The IT manager misinterpreted the tone of the email and felt he was being criticised and being treated like a child. He responded emotionally and of course copied my friends boss and also copied another level up the hierarchy.

The whole issue took a face-to-face meeting to resolve between my friend, his boss, his boss's boss and the sales manager. It was resolved but at the expense of the relationship between my friend and the sales manager. Things were never quite the same again between them.

Although I have slightly changed the details, this is a real story and not an unusual one.

If you have the choice, always resolve issues face-to-face, not by email. It's the human way to do things.

| | |
| --- | --- |
| 08:46 GDT | Zoom Café: How can experts share and innovate across different disciplines? - Comments |
My good friend John Hovell is running Knowledge Cafés in Washington DC. Some of these are face-to-face and others are online using Zoom.

The next Café coming up is an online Zoom one on Tuesday 3rd April 11:00am - 12:30pm EST. The topic: "How can experts share and innovate across different disciplines?"

Clearly what is great about online Zoom Cafés is that you do not need to be in Washington DC to take part. So where ever you are in the world, if the time zone works for you do sign up and join the Café.

I will be there too which will be fun for me as I usually host such events - not take part as a participant. So I can relax and enjoy the conversations.

If you cannot make this Zoom Café but would like to be kept informed of other virtual Cafés - please sign up to my Zoom mailing list.

Monday 26 March 2018
On 16 & 17 May 2018 I will be in Lisbon, Portugal for Ana Neves' Social Now 2018:Getting Results From Enterprise Social Tools Conference where I will be giving a talk and facilitating a masterclass.

On the Thursday, my talk is titled "Improving Online Conversation and Knowledge Sharing".

Deep and meaningful online conversations don't come naturally. This is especially true across cultural divides. Based on my experience of facilitating face-to-face conversations around the world, I plan to look at some of the human barriers to conversation and knowledge sharing such as deference to authority, fear of loss of face, and humility. I will then go on to look at some of the technology barriers and to explore some ideas to improve the results of online exchanges: both through good tactical decisions and small improvements in the design of digital tools.

On the Friday, I will be running a masterclass on how to design, convene and facilitate Knowledge Cafés.

In our increasingly complex, fast paced, rapidly changing, ambiguous world, no single leader or individual can know everything or be smart enough alone to address the challenges that face us. One of best ways to make sense of an issue or challenge and ultimately make better decisions is to bring a diversity of people together for a conversation in a Knowledge Café.

But of course I am not the only speaker or masterclass leader. Take a look at the agenda where you will find great speaker/facilitators like Paul Corney, Eric Hunter and James Dellow to name only three.

Strangely, I have never visited Lisbon before but everyone tells me but what a beautiful city it is so given the conference is Thurs/Fri I plan to stay the weekend to make the most of the trip. Why don't you do the same? :-)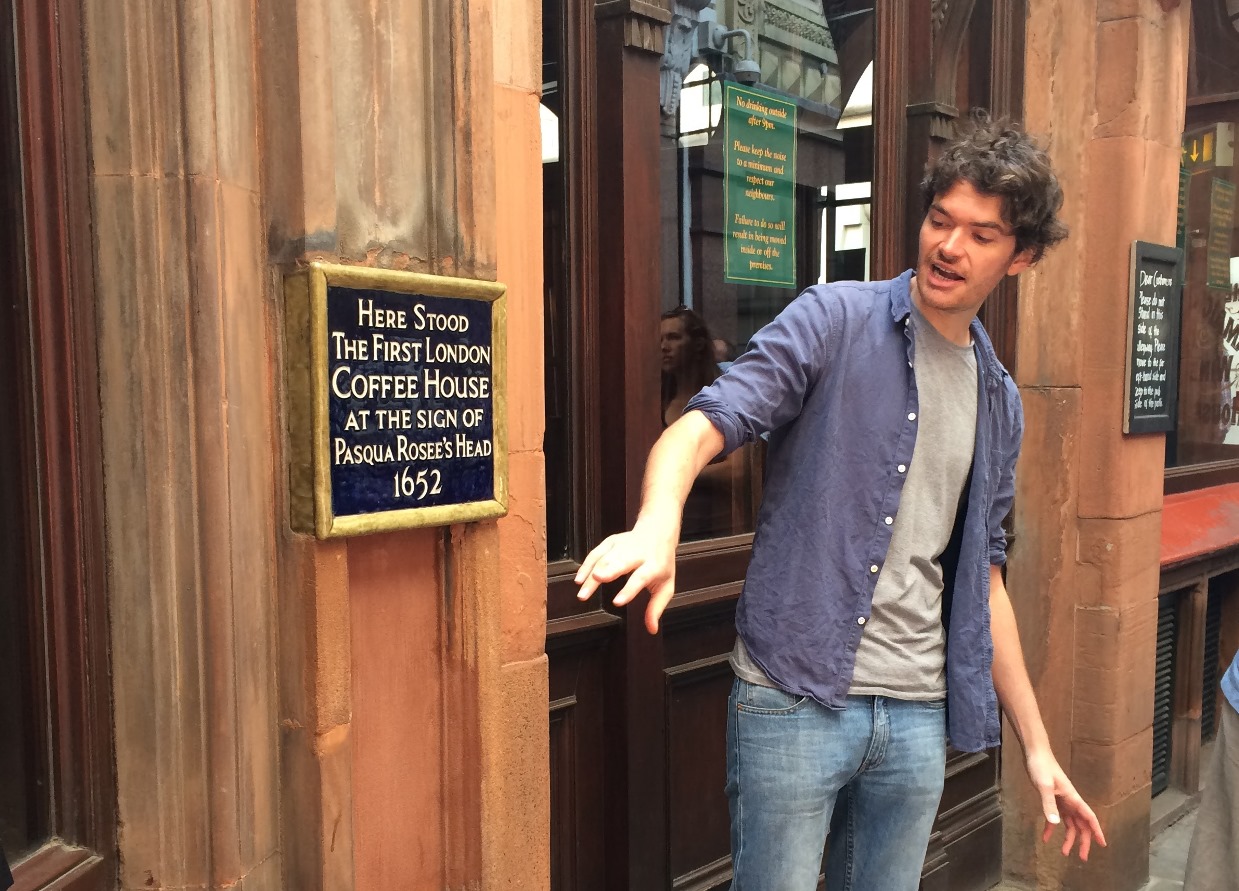 The London coffeehouses of the 17th & 18th centuries were the engines of creation that helped drive the Enlightenment – the European intellectual movement of the time that emphasized reason and individualism rather than tradition.

Modern-day coffee shops such as the likes of Starbucks, Costa Coffee, and Caffè Nero have their roots in these old coffeehouses but they were quite unlike the establishments we know and love today.

In 1652 Pasqua Rosée, a Greek opened the first coffee stall in the churchyard of St Michael's Cornhill in the City of London and the rest is history as they say but what a fascinating story - one I have been researching these last few years.

I'd love to see the return of those old coffeehouses. Not for the vile coffee of the day but for the real face-to-face conversation.

I'd love to walk into a Starbucks and sit down next to a total stranger and yell out "Your Servant Sir what news from Tripoli?"



| | |
| --- | --- |
| 10:11 GDT | Knowledge Management Matters: By Practitioners for Practitioners - Comments |
Some of the top thought leaders in KM have been brought together by John and JoAnn Girard to create a very practical book on KM. See the description below. You can purchase a hardcopy from Amazon or download a free e-version.

Knowledge Management Matters: By Practitioners for Practitioners


Knowledge Management Matters: Words of Wisdom from Leading Practitioners is a collection of works penned by an amazing and diverse group of thought leaders. Each of these trailblazers has generously shared their knowledge with a view to helping you and your organization succeed in the knowledge environment. The tips, tactics, and techniques they suggest are time-tested and proven concepts that will help you achieve your organizational objectives. Their collective works are based on decades of experiences with real-world organizations. This is not a book of untested theories that might work, but rather a compilation of genuine words of wisdom from experienced KM practitioners who know knowledge management.

Knowledge Management Matters starts with a brief overview of the evolution of knowledge management. Building on this historical foundation, we launch a wide-ranging exploration of the domain. Throughout the book are excellent examples of what works, what doesn't, and some thought-provoking teases about the future. The authors offer great advice on a variety of subjects including storytelling, big data, creativity & innovation, leading communities, knowledge assets, co-creation, catering for a transient workforce and so much more.

The Practitioners
Stephanie Barnes, Director of Doing Things Differently at Art of Innovation
Shawn Callahan, Founder of Anecdote
Paul Corney, Founder of knowledge et al
Nancy M. Dixon, Author of Common Knowledge, HBSP
Stan Garfield, Knowledge Management Author, Speaker, and Community Leader
Anthony J. Rhem, President/Principal Consultant of A.J. Rhem & Associates, Inc.
Arthur Shelley, Founder of Intelligent Answers
Douglas Weidner, Chairman & Chief Instructor of KM Institute
Ron Young, Founder of Knowledge Associates International
The Editors
John Girard holds the Peyton Anderson Endowed Chair at Middle Georgia State University's School of IT. JoAnn Girard is the founder and managing partner of Sagology, a firm that focuses on connecting people with people to collaborate, learn, and share knowledge.
Amazon PurchaseBarnes&Noble PurchaseAmazon KindleFree iBookFree PDF
Sunday 25 March 2018
Here are some of my more popular recent tweets. Take a look, if you are not a Tweeter, you will get a good idea of how I use it by browsing the list of micro-posts.


If you like the Tweets then subscribe to my Tweet stream.

Wednesday 28 February 2018
| | |
| --- | --- |
| 11:12 GMT | Career, Community and Cause - the three things people want out of work - Comments |
According to a recent article in the Harvard Business Review based on some people analytics research at Facebook, people want three things out of work.

Career is about work: having a job that provides autonomy, allows you to use your strengths, and promotes your learning and development. It's at the heart of intrinsic motivation.

Community is about people: feeling respected, cared about, and recognized by others. It drives our sense of connection and belongingness.

Cause is about purpose: feeling that you make a meaningful impact, identifying with the organization's mission, and believing that it does some good in the world. It's a source of pride.



The results are maybe not too surprising but the item that jumped out at me was community as I have been trying to document just what it community means in my blook. It is still work in progress to some degree and I'd love any feedback you may have.

Dave Snowden is an prodigious and extraordinary thinker and I guess best known as the developer of the Cynefin framework - a decision making tool. I love his blog and read every post. He has had a profound influence on my thinking.

Next year, I hope to see his long awaited book published but in the mean time if you are looking for a succinct introduction to his work take a look at these takeouts (by Sonja Blignaut) and video from a TedX talk he gave in November 2017.

It's an 18 minute summary of the key aspects of his work and a wonderful resource for anyone looking for a succinct introduction.

There are many subjects that everyone should be taught in school but I think one of the most important things that children need to learn is how to make sense of the world and thus they need to learn about the scientific method. They need never be scientists if that is not their calling but they simply need to understand how science works.


Science is not a collection of facts; it is a way of viewing and studying the world. Teaching the scientific method for kids does not expect them to reason as miniature adults, but kids can use a simplified version of the scientific method to explore their world.


Ask a question.
Learn as much as you can about it.
Come up with a hypothesis (a possible answer/solution).
Do experiments to test what you believe.
What did you find out?
Tell others what you learned.
Tuesday 27 February 2018
| | |
| --- | --- |
| 16:05 GMT | The Listening Project: intimate conversations between friends or relatives - Comments |
The BBCs listening project is a fascinating one.

Since 2012 the BBC have been collecting intimate conversations between friends or relatives, to build a unique picture of our lives today. They have collected over a thousand so far, and most are being broadcast on BBC radio and are being archived by the British Library to preserve them for future generations.

Go listen here. Each conversation is only a few minutes long.

The project was inspired by StoryCorps, an initiative set up in the United States. Their mission is "to provide Americans of all backgrounds and beliefs with the opportunity to record, share, and preserve the stories of our lives". The conversations are stored at the Library of Congress.

Here are two wonderful tasters for you, the first from the BBC Mother and daughter Ama and Jan talk about Racism on the Rise and a delightful mother and daughter conversation from StoryCorps I love your more than a unicorn and I really love unicorns.

| | |
| --- | --- |
| 15:51 GMT | Will the future economy be a knowledge economy or a human economy? - Comments |
There is opinion that the Knowledge Economy does not exist or is a myth. Or that maybe it should be termed the Information or Digital Economy.

People are also increasingly talking about the Human Economy or the Caring Economy.

I personally think in terms of the Human Economy - as it is broader than just caring. The concept is a simple one.

As technology develops, especially AI, there are going to be less and less traditional jobs. The machines are going to take them. We can see the impact already.

The jobs that will be left will be the "human ones" - the jobs ONLY human beings can do - the "caring jobs"- the jobs that require human warmth, touch and empathy, nursing, healthcare, education etc and of course other work that only humans can do such as entertainment, the arts and sport.

These will be the only jobs available to the vast majority of "young people" with or without skills or a University degree.

There will still be a Knowledge Economy but it will be for the few - the people who program and tend the computing machines and digital infrastructure.

Jack Ma has some interesting views on education.

Will the future economy be Knowledge based or Human based and what are the questions we should be asking?





Monday 26 February 2018
Here are some of my more popular recent tweets. Take a look, if you are not a Tweeter, you will get a good idea of how I use it by browsing the list of micro-posts.


"Community is about people: feeling respected, cared about, and recognized by others. It drives our sense of connection and belongingness." https://buff.ly/2CzsKXM /interesting research at Facebook as to what people want from work. Career, Community and Purpose.


Outside of a dog, a book is man's best friend. Inside of a dog, it's too dark to read. Groucho Marx /Just love Groucho Marx!


The two views of "labor as a resource" and "engaged workers" are incompatible @nancymdixon https://buff.ly/2CsvGVU #KM #KMers#EmployeeEngagement


The Listening Project: a partnership between BBC Radio 4, BBC local and national radio stations, and the British Library: Capturing the nation in conversation. #ConversationalLeadership https://buff.ly/2o4aJwl


"How to Save Face and Not Cause Someone to Lose Face" https://buff.ly/2ESvJx0 /A really good article on the mainly Asian concept of "face"


The biggest assumption that humans make is that everyone sees life the way we do https://buff.ly/2nICbiO


Difficult Conversations: 9 Common Mistakes https://buff.ly/2BQE3dL

Why "knowledge sharing" cannot replace "knowledge management" https://buff.ly/2EdHLRy


Free Book to download" "Knowledge Productivity in the Public Sector" https://buff.ly/2lGekP2 #KM #KMers

If you like the Tweets then subscribe to my Tweet stream.

Monday 29 January 2018
| | |
| --- | --- |
| 10:15 GMT | You'll be surprised at the strongest predictor of how long you will live - Comments |
I will be 70 years old later this year and would love to make it to 100. I thought that mainly meant some good genes, eating well, exercising and a huge dose of luck.

Yes of course, those things matter. But I was amazed to see the top two predictors of a long life in this TED talk by psychologist Susan Pinker:

frequent face-to-face interactions
close personal relationships

So I may be in with a chance!

It's also another good reason for us all to talk more face-to-face, build strong relationships and community.

You can find the full talk here on TED.





I love quotations and you can find a huge selection on my website. You can also subscribe to receive one at random each a week or day if you wish.

Many of them have a connection in some way. Here are two of my favourites, separated by over 400 years.


There is no conversation more boring than the one where everybody agrees.


If everyone is thinking alike, then somebody isn't thinking.



There is psychological phenomenon called groupthink that makes "thinking alike" more likely in a group discussion.

I have long thought that in our modern day culture it is almost illegal not to have an opinion on an issue regardless of whether we know anything about it or not.

Confident ignorant people argue with equally confident ignorant people. We all do it.

In the UK for example, how much does any one of us really know about the impact of a complex issue such Brexit - but we all have strongly held opinions.

I've long been meaning to write about this but Omid Safi has beaten me to it in this article The Wisdom of Saying "I Don't Know"

One of the many posts I have in mind for my blook is to compare debate with dialogue.

We often say we need to debate something - especially in the political world - when what we really need is a dialogue.


Dialogue is collaborative: two or more sides work together toward a common understanding while debate is oppositional: two sides oppose each other and attempt to prove each other wrong.

In dialogue, finding common ground is the goal while in debate, winning is the goal.

In dialogue, one listens to the other side(s) in order to understand, find meaning and find agreement while in debate, one listens to the other side in order to find flaws and to counter its arguments.

Dialogue enlarges and possibly changes a participants point of view while debate affirms a participant's own point of view.



To resolve issues and make decisions, we need both debate and dialogue. One is not intrinsically better then the other - they serve different purposes. But we have a strong tendency to enter into debate and even argument when we should be doing is having a dialogue.

Monday 29 January 2018
| | |
| --- | --- |
| 10:38 GMT | Meetings serve two purposes – the second too often gets overlooked - Comments |
Most meetings or conversations have a preplanned outcome. It may be to explore an issue, to make a decision or to solve a problem.

But there is always a second subliminal purpose which we often overlook.

That purpose is to engage each other, improve relationships and foster a sense of community.

I have written more about this idea in my blook.

A big thanks to Peter Block for bringing this insight to my attention.

Saturday 27 January 2018
Here are some of my more popular recent tweets. Take a look, if you are not a Tweeter, you will get a good idea of how I use it by browsing the list of micro-posts.


If you like the Tweets then subscribe to my Tweet stream.

Friday 29 December 2017
| | |
| --- | --- |
| 12:49 GMT | The correct analogy for the mind is not a vessel that needs filling, but wood that needs igniting - Comments |
Whether it is our educational systems or the presentations we give at conferences, we focus far too much on filling people's heads with content. It is not an effective way of teaching. We need to inspire people to learn for themselves, not attempt to fill their heads with stuff.

Plutarch understood this, almost 2,000 years ago when he said:

The mind is not a vessel to be filled but a fire to be kindled.

You are probably familiar with this quotation but actually it is a popular contraction of what he really said, here is a translation of the original text in context.
The correct analogy for the mind is not a vessel that needs filling, but wood that needs igniting -- no more -- and then it motivates one towards originality and instills the desire for truth.

Suppose someone were to go and ask his neighbors for fire and find a substantial blaze there, and just stay there continually warming himself: that is no different from someone who goes to someone else to get to some of his rationality, and fails to realize that he ought to ignite his own flame, his own intellect, but is happy to sit entranced by the lecture, and the words trigger only associative thinking and bring, as it were, only a flush to his cheeks and a glow to his limbs; but he has not dispelled or dispersed, in the warm light of philosophy, the internal dank gloom of his mind.



I rather like the original.

| | |
| --- | --- |
| 12:32 GMT | What is the difference between responsibility and accountability? - Comments |
In writing my blook on Conversational Leadership, I often find myself researching and defining the meaning of words or concepts and their nuances.

For example, we use the words responsibility and accountability loosely in everyday language, but what is the difference?

This is my best attempt so far in answering that question. But in summary:


We can only choose to take responsibility for something. No one else can assign responsibility to us.

We take responsibility but are held accountable.

Any feedback you may have is most welcome.

Some years ago,when I first started to learn about Dave Snowden's Cynefin Framework, it took me a little while to wrap my head around it as there were never any good examples given of the different types of problems associated with each domain.

If you have the same problem, take a look at this excellent article The Cynefin framework: applying an understanding of complexity to medicine. You don't have to understand too much about medical practice to make sense of it and it really does bring the Cynefin model to life and demonstrate its usefulness in thinking about problems and decision making.

In our increasingly complex world, I think everyone should have a grasp of the Cynefin framework. So, take a look if you are not familiar with it or wish to understand it better.

PS. If you are a game player, you may find this explanation more readable.

Thursday 28 December 2017
Here are some of my more popular recent tweets. Take a look, if you are not a Tweeter, you will get a good idea of how I use it by browsing the list of micro-posts.


If you like the Tweets then subscribe to my Tweet stream.

Tuesday 28 November 2017
I've just spent a few days in Riyadh where I gave a talk and run a Knowledge Café as part of a KM Forum entitled "Knowledge Management Utilization in Realizing Saudi Vision 2030" organized by the Naseej Academy.

Saudi Vision 2030 is a plan to reduce Saudi Arabia's dependence on oil, diversify its economy, and develop public service sectors such as health, education, infrastructure, recreation, and tourism.

My talk was about how KM could be used strategically to help achieve the vision and the question that initiated the Knowledge Café "Given that even the experts do not have a good track record of predicting the future, and strategic plans often fail to deliver fully on their promises, how can KM help us better formulate and execute strategy?"

It was good day and I was delighted with the extent to which the participants engaged with the Knowledge Café and saw it's potential.

The Saudi Vision for 2030 is ambitious as it is impressive. Take a look at this PDF for some of the detail.

I truly wish them all the best in transforming their country and society.

The Mohammed bin Rashid Al Maktoum Knowledge Foundation (MBRF) recently organized and held the fourth annual Knowledge Summit in Dubai. Here are a few videos that you may find of interest from the Summit.





Monday 27 November 2017
It's a while since I last talked about what I call conversational conferences - February 2013 to be exact.

I am now starting to pull some of that old material into my blook and updating it.

I do wish conference organizers would make their events more participatory - making conference conversational is not the full answer but is a simple enough, low cost step.


I hope you have not missed all the fuss about a robot called Sophia that was granted Saudi Arabian citizenship recently and all the media razzmatazz around it.

A bit of harmless fun you might think or is it harmless?

Harmless enough, if you understand that Sophia, although a fantastic bit of technology is not that smart. It is somewhat like Apple's Siri combined with some sophisticated puppetry plus the ability to recite preprogrammed scripts. No intelligence there at all.

But if you don't understand this, Sophia is misleading you (and even scaring you) into believing that general artificial intelligence is far more advanced than it is.

There are many articles on the web about Sophia but what concerns me is that so few of them explain or even seem to understand how Sophia works. This article however, does explain a little: Inside the mechanical brain of the world's first robot citizen.

But I cannot find any articles other than this one that get to the heart of this issue and that sum up my feelings on the matter: Humanoid robot Sophia is a sad hoax that harms AI research. I think we need to take artificial intelligence a little more seriously.

I happened to notice that the theme for Expo 2020 Dubai was Connecting Minds and I was drawn to the metaphor of connecting minds.

So I googled a little and found a fascinating neuroscience research paper - Speaker-listener neural coupling underlies successful communication. See Good connection really does lead to mind meld for a less technical overview and note the excerpt below (my emphasis in bold).


They found that speaking and listening used common rather than separate neural subsystems inside each brain.

Even more striking was an overlap between the brains of speaker and listener.

When post-scan interviews found that stories had resonated, scans showed a complex interplay of neural call and response, as if language were a wire between test subjects' brains.



It seems good conversation really does connect minds.

Two opposite points of view here.

David Marquet thinks its a good idea to take a vote before you start to take a decision making discussion.

While Michael Roberto disagrees.

I quite like the idea of voting early but share Michael's concerns. What do you think?

Monday 20 November 2017
Here are some of my more popular recent tweets. Take a look, if you are not a Tweeter, you will get a good idea of how I use it by browsing the list of micro-posts.


If you like the Tweets then subscribe to my Tweet stream.

Thursday 26 October 2017
My virtual Zoom World Values Day Café went off exceptionally well.

117 people registered from 25 countries but there is always a large drop-off and in the end I had 47 people from 16 countries - still a good turnout. The countries were: Australia, Canada, Germany, Hungary, Ireland, Italy, Martinique, Netherlands, Nigeria, Romania, Switzerland,Trinidad and Tobago,Tunisia, Turkey,UK and USA.

We had some in-depth conversation for 2 hours triggered by two short talks from Charles Fowler and Alan Williams and the question "What could be done to bring values to life?"

Sorry Asia-Pacific, this was out of your time-zone but I will make up for it!

What really amazes me about these virtual Cafés is just how well they work. This one worked a treat. First, I wasn't aware of anyone who had connection problems - Zoom worked flawlessly. But it is not just the technology - the small group break-out conversations work well too. This is what one of the participants said in the final whole group conversation.
This is only my second knowledge cafe and I'm still really struck by the quality of the conversation that I can have with people that I've never met before in some other part of the world through an online medium.

And I just wanted to say that and I found it really meaningful. It's like I don't think it would have been more meaningful if they would have been right here in the office.

I'm real surprised by just how much I enjoyed it and how impactful it is.

I never thought, before Zoom, that we could get so close to the quality of face-to-face conversations through an on-line medium.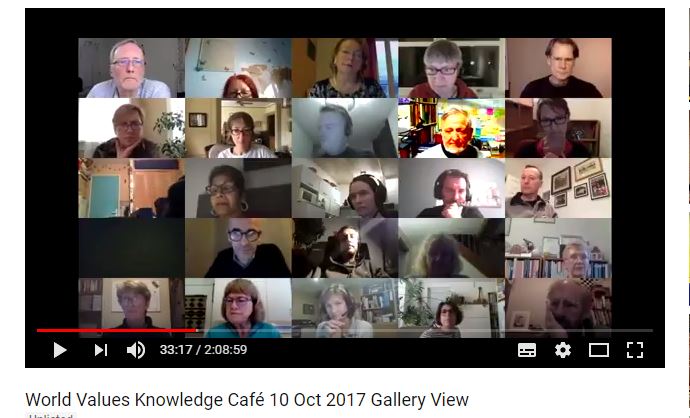 My good friend David Pottinger and I both started our career's as physicists but I am sure he was a far better physicist than I ever was. I could never really handle the maths.

So it was fascinating to see this article he recently posted on his blog titled Feynman's Breakthrough about Richard Feynman - the well known American theoretical physicist.

It is a lovely little story, well written and with an important message if we are struggling to be creative - "Disregard Others!"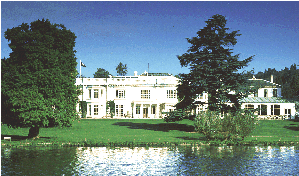 If you are based in the UK or fancy a trip to the beautiful Thames valley countryside then take a look at these upcoming events at Henley Business School.

Although they are primarily for members of the Henley Forum, a few guest places are always available. Contact Marina Hart henleyforum@henley.ac.uk at the Henley Business School if you are interested.





Wednesday 25 October 2017
Ana Neves of KMOL recently interviewed me by email about my work with Conversational Leadership and the Knowledge Café.

You can find the article written in Portuguese on her website and here on Linkedin in English:

It's a litte lengthy but I hope you find it useful and get to understand a little better why I think conversation is so important - not only in business but at a personal level and society at large.

I am starting to pull together in my blook quite a few good stories about how the Knowledge Café is being applied or has been run by different organizations.

Here are three that are almost finished and are directly accessible but you will find more in the Conversational Stories chapter in various stages of development.

Tuesday 24 October 2017
Here are some of my more popular recent tweets. Take a look, if you are not a Tweeter, you will get a good idea of how I use it by browsing the list of micro-posts.


If you like the Tweets then subscribe to my Tweet stream.

Tuesday 26 September 2017
Could this be the root cause of so much of the trouble in the world?

There are two different types of people in the world: Those who want to know, and those who want to believe.


In reseaching for my blook on Conversational Leadership, I came across these words of wisdom in this short 90 second video clip from Peter Block about small group working.

How do I get every voice in the room?
How do I get people in the room who cross social distance levels?
How do I get people in the room who aren't like-minded?
How do we structure our time together?

As he concludes, all the methodologies he mentions are moronically simple. To which I might add, so why are they so often ignored?





Monday 25 September 2017
I gave a talk and ran a Knowledge Café at a recent Large-Scale Scrum Conference in London and had the pleasure of meeting Craig Larman, the co-creator of LeSS (Large-Scale Scrum) with his colleague Bas Vodde.

A few things Craig said stuck in my mind. First:

What gets measured gets gamed.



I have long been critical of measures because they are too easily gamed and I only wish I had come up with this catchy way of expressing it myself as an alternative to "What gets measured gets done."

A second quote from Craig was:

To turn on a dime for a dime.



This was said in the context of adaptive capacity - a key goal of Agile software development. So in other words "to quickly change direction at a low cost".

It reminded me of this quote that is so often miss-attributed to Darwin:

It is not the strongest of the species that survives, nor the most intelligent that survives. It is the one that is most adaptable to change.



Though this statement is more accurate:

It is not the most intellectual or the strongest of species that survives; but the species that survives is the one that is able to adapt to and adjust best to the changing environment in which it finds itself.



In our rapidly changing, unpredictable world, the ability "to turn on a dime for a dime" is fundamental to personal, organizational or societal survival.

In order to adapt, we need to better understand the changes taking place and to act accordingly. We can only do this through open conversation and collective sensemaking. Hence our "conversational capacity" - our ability to hold strategic conversations is key.

I rather like this thought about ideas from Pablo Picasso.

We don't necessarily need a clear, crisp, sharp idea or vision. A hazy one, a sense of vague direction may sometimes be better as we are then more likely to explore along the journey and make serendipitous discoveries.

Maybe vague ideas are at the heart of being creative.


You have to have an idea of what you are going to do, but it should be a vague idea.


Here are some of my more popular recent tweets. Take a look, if you are not a Tweeter, you will get a good idea of how I use it by browsing the list of micro-posts.


If you like the Tweets then subscribe to my Tweet stream.

Monday 28 August 2017
Given the metaphor that underpins my Knowledge Cafés I have long been interested in and written about the Enlightenment Coffeehouses of 17th and 18th Century London.

Out of the coffeehouses came a number of institutions that exist to this day such as the London Stock Exchange, Lloyds of London. The auction houses Sotheby's and Christie's also have their origins in coffeehouses.

Another was the Royal Society of Arts (RSA) which was established in a coffeehouse in 1754 by a group of people who came together with a shared vision for a better tomorrow.

I am a member of the RSA have long thought and even suggested that they should turn part of their London premises into a coffeehouse in the tradition of those long lost coffeehouses.

I doubt that I had anything to do with it but that is just what they have decided to do - to create a 21st century enlightenment coffeehouse. I am so looking forward to it.

I am sure many of you are by now familiar with the Google memo controversy where a Google software engineer James Damore was fired for a memo that questioned Google's diversity policies. If you have not read the memo you will find it here.

The memo has caused a heated online debate with people fiercely arguing in support of James Damore or against him.

To me, the issue is not who is right or wrong, it is "Was James Damore acting in good faith, was he genuinely trying to open up a conversation or was he expressing misogynist views?"

I have read the memo and watched several interviews with him and I believe he was sincere in his motives.

If you are not familiar with the controversy and wish to form your own opinion here is some interesting reading.

Two arguments against James Damore:
Two supporting him:
and a short video interview (many more on YouTube): Fired Engineer James Damore: I Feel Google Betrayed Me

There is a lot of argument going on but very little constructive discussion - this is the best I could find: Ask A Female Engineer: Thoughts on the Google Memo.

So what do you make of it? Was he acting in good faith? If he was expressing misogynist views, should he have been fired? And even if he was acting in good faith, should he still have been fired?

Want to know what others think? Take a look at this poll: Poll: Google was wrong to fire engineer over diversity memo

A final thought, what is the real question we should be asking here?

A beautiful piece here by Paul Graham on How to disagree where he attempts to create a disagreement hierarchy of six different levels from "name calling" to "refuting the central point".

His bottom line is "don't be mean" and his rationale is that it makes people happier. I don't think howver that this is the main argument. You are more likely to convince people of your point by being "less mean" and moving higher up the hierarchy in you conversational style.

If you enjoyed the above article, I think you will enjoy this one too What you cant say. This comment about Galileo particularly set me chuckling:

"If Galileo had said that people in Padua were ten feet tall, he would have been regarded as a harmless eccentric. Saying the earth orbited the sun was another matter. The church knew this would set people thinking."

Thanks to James Damore (yes the guy who wrote the Google memo) for pointing me to both of these articles via his twitter stream. (You can understand why both articles resonate with him.)

This all makes interesting and relevant fodder for my blook on Conversational Leadership. And it is at the heart of what Knowledge Management should be all about - "making better sense of the world".

In researching for my blook on Conversational Leadership I come across some fascinating people, doing some great work. Julia Galef is my latest find. On her Twitter feed she says she is "A SF-based writer & speaker focused on reasoning, judgment, and the future of humanity." So you can see why I am drawn to her work.

One of the many things she has done is to create a number of short video blogs on YouTube where she shares some of her thoughts and ideas.

Here is one on What is rationality? from 6 years ago and a more recent one on the good faith principle.

Good faith is central to holding real conversations. In human interactions, good faith is the intent to be sincere, to be fair, open, and honest, regardless of the outcome of the interaction. Without good faith, a conversation can never be a real one.









Friday 25 August 2017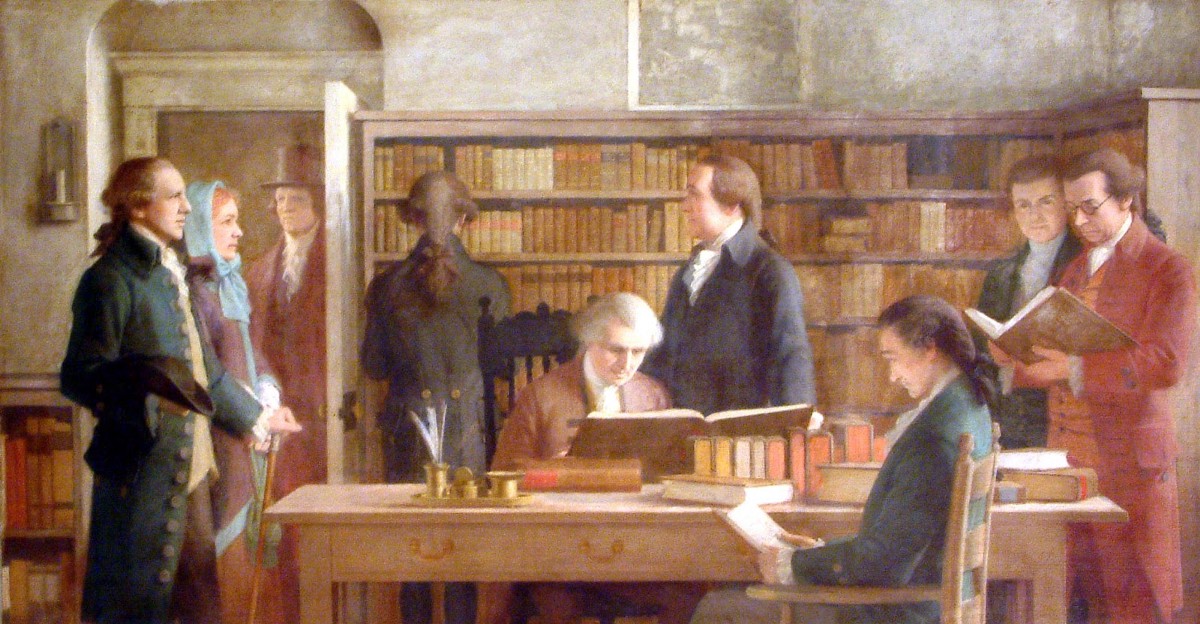 Last month, I wrote about Benjamin Franklin's Junto Club. This idea has really grabbed my attention and I have written a substantial description for my blook.

Franklin's Junto Club was about self-development and improving his local community.

What I like about the Junto Club concept is that anyone can start their own modern day Junto.

You can decide on your community and select, twelve or so members from diverse backgrounds.

I think the focus should be on community improvement not on personal development as individual learning comes naturally from taking part in the Junto.

So what community are you part of that you would like to improve? It could be your local community as in the case of Franklin, or any other community you care about and to which you belong.

This includes the organization for which you work. The Junto Club is not a community of practice but a form of community of innovation.

The other thing to do is to review Franklin's 24 questions and four assertions and update them so that they are more suited to the present day and your chosen community.

Interestingly, having spent some time thinking about modern day Junto Clubs or even Junto Cafés (a cross between the Junto and the Knowledge Café) I came across Franklin Circles - another form of modern day Junto focused on societal improvement.

Let me know if you feel inspired to form your own Junto Club or Franklin Circle.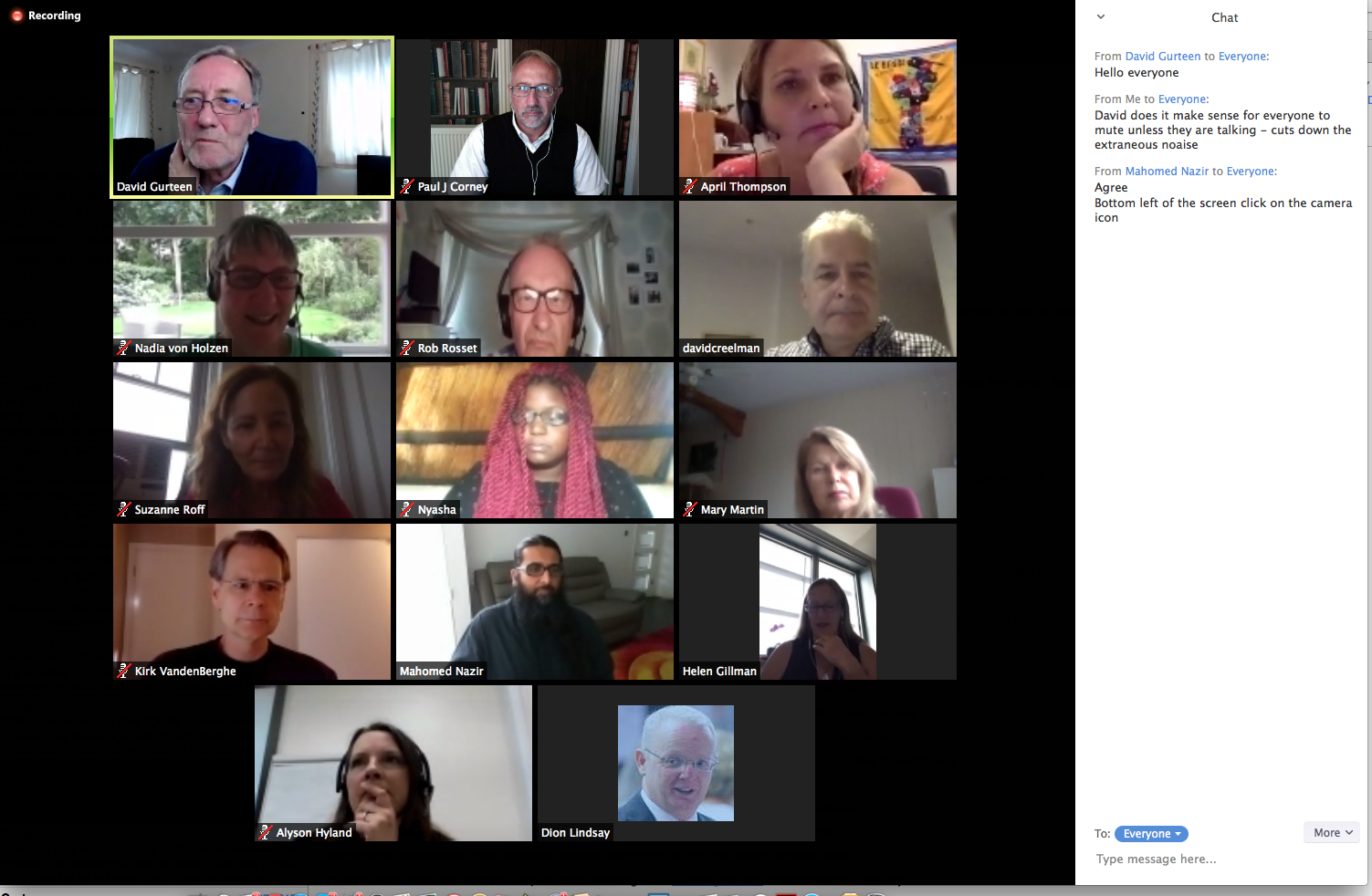 I have run two more Zoom virtual Knowledge Café this month - one for the Singapore time zone and another for the Sydney time zone, made a few mistakes, learnt a lot and becoming more adept in designing and running them.

Planning now to run a Café for Dubai. I will also be running one as part of World Values Day. Here I am going to be a little bit more ambitious - all my virtual Cafés so far have been for less than 20 people but for the World Values Day I am going to shoot for 100 participants. A little bit of a risk but I'll learn a lot and hopefully it will attract people from many different countries. More on both these Cafés soon.

If you would like to be the first to hear about my Zoom events, please sign-up to my Virtual Café mailing list.



Here are some of my more popular recent tweets. Take a look, if you are not a Tweeter, you will get a good idea of how I use it by browsing the list of micro-posts.


If you like the Tweets then subscribe to my Tweet stream.

Saturday 29 July 2017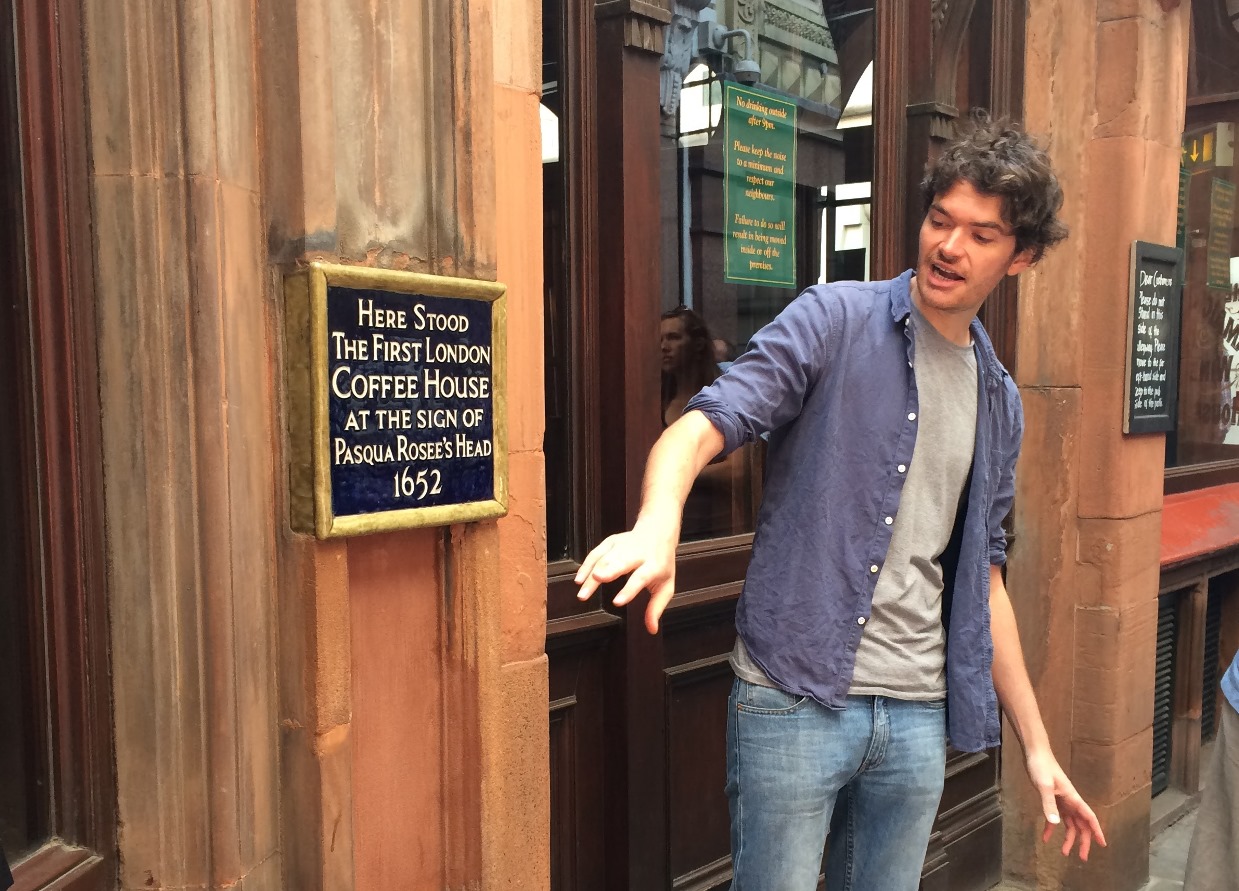 My blook on Conversational Leadership continues to grow and take shape.

Content tagged with a "*" is freely readable but if you wish to access the blook in its entirety please request access and I will I will grant it,

If you wish to take a look at just the latest material visit the Recent Updates page.

One recent addition - is a new chapter on Conversational Space. It is still rather bare but includes a substantial post on the Enlightenment Coffeehouses of 17th and 18th century London, and more rudimentary posts on Stammtisch Tables, the Dewaniya, the Salons of France, the Viennese coffee houses and of course the Junto Club. I have more conversational spaces to add and much more to write about them - both the specific spaces themselves and more generally what makes a good conversation space, their purpose and benefits.

If you have any conversation spaces specific to your culture such as the Kuwaiti Dewaniya - I would love to hear about them,



Thursday 27 July 2017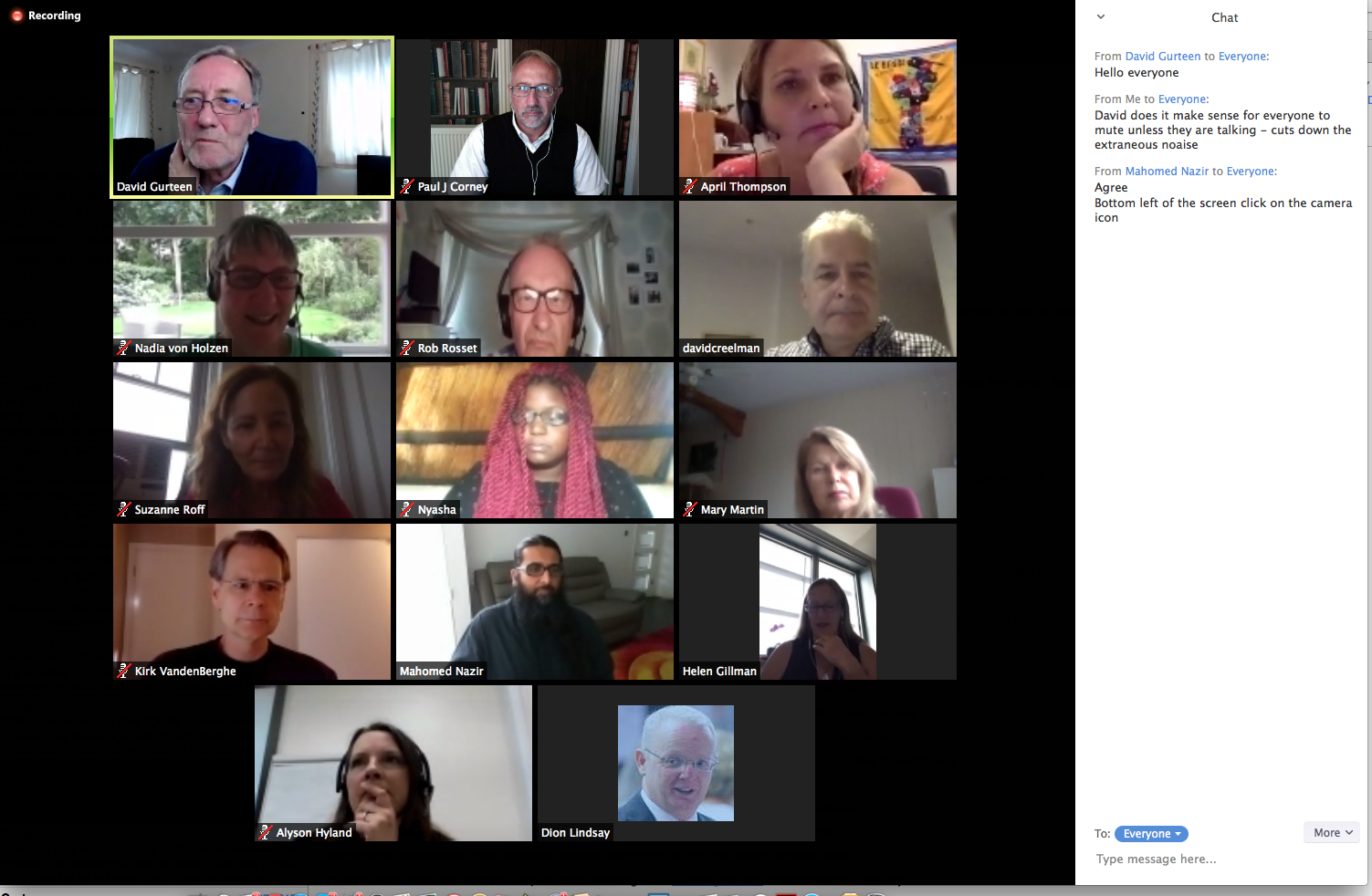 I ran another Zoom virtual Knowledge Café a few days ago. Yet again it went exceptionally well and I had some great feedback.

I also joined a KMI KM workshop in Washington DC with John Hovell and give a short talk/conversation on Conversational Leadership via the Zoom platform and it worked a treat! It is the second one John and I have done together and I think John may have cracked how to do the Q&A session by passing an iPhone around the room also with Zoom loaded.

If you would like to be the first to hear about my Zoom events, please sign-up to my Virtual Café mailing list.



A book that has had a huge influnce on me is Awareness by Anthony de Mello.

Here is a quote from the opening chapter.

You know, all mystics - Catholic, Christian, non-Christian, no matter what their theology, no matter what their religion - are unanimous on one thing: that all is well, all is well. Though everything is a mess, all is well. Strange paradox, to be sure. But, tragically, most people never get to see that all is well because they are asleep. They are having a nightmare.



So what do you make of the idea that "all is well?"

When I reflect on the reality of the world in an everyday way then it is hard to see that "all is well" but deep down I understand what de Mello means.

Somewhere else in his book "Awareness" he says that "problems only exist in the human mind". If we look at the universe in its totality and from a perspective of its evolutionary history then its hard to see that it could be any different.

So maybe in a strange sort of way "all is well". That thought though should not stop us from striving to make it a better place!

But I think I know what Tony would have said "Don't try to change it - it will change of its own accord".

Quite a paradox indeed!



| | |
| --- | --- |
| 16:37 GDT | Benjamin Franklin's Junto Club led to the birth of the first US Public Library in 1731 - Comments |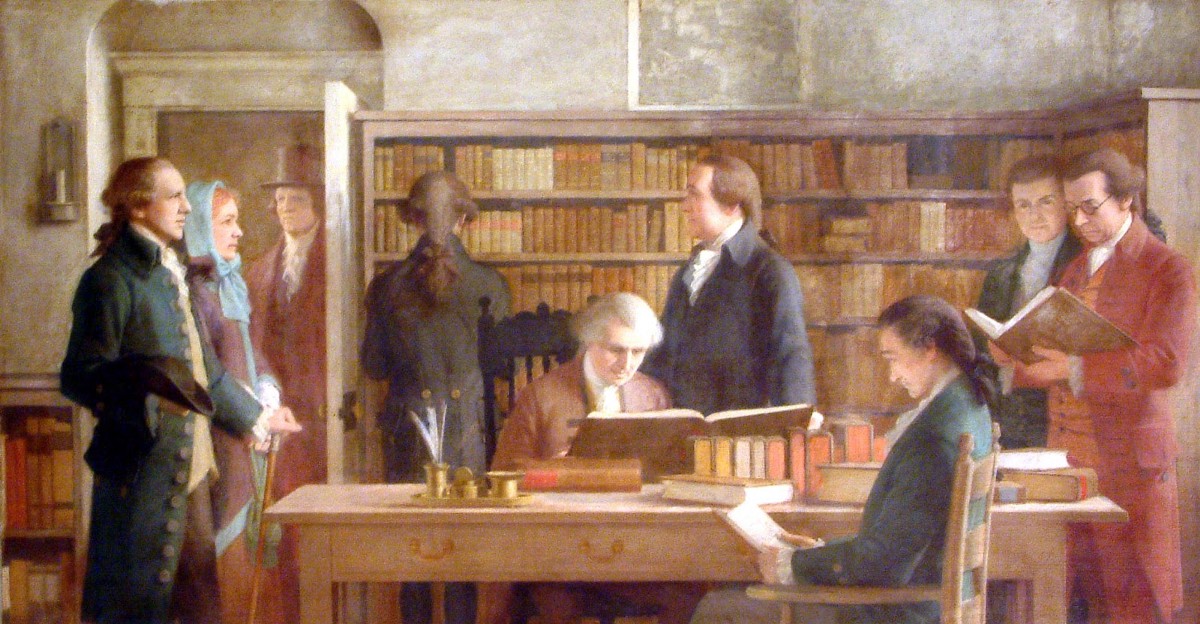 I was driving into town recently and switched on the car radio and caught the last few minutes of BBC Radio 4 programme called Making History and was gobsmacked at my serendipitous discovery of a so-called "Conversation Society" founded in 1727!

I have downloaded the audio and clipped out the key passage and uploaded to YouTube - it is only two minutes long. (I am sure the BBC won't mind.)

I googled around to find more information on the Conversation Society that is mentioned. It was called the Junto Club. More information here on the Benjamin Franklin History website and here on Wikipedia

So Benjamin Franklin was convening a Book Discussion Café (well not really but it's a nice fantasy) back in 1727 that morphed into the Library Company of Philadelphia - the first public library in the US in 1731.

I love the thought that they bought books to inspire their conversations and that this book collection was the foundation of the public library.

An absolutely amazing story!

Why not start your own Junto Club. It has some very KM like features. All you need to do is update Benjamin Franklin's 24 questions into modern day English and a business environment - and you have it!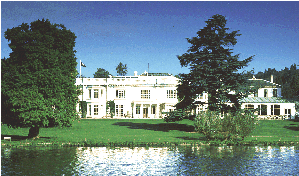 The Henley Forum for Organisational Learning and Knowledge Strategies (known as the Henley Forum) is a members-only forum but some of its events are open to the public.

They have a 1 day event coming up on 27th September at their Henley Campus - Embedding Change: delivering value from knowledge and learning and have a limited number of guest places available at £175+VAT. Contact henleyforum@henley.ac.uk for further details if you are interested.

I will be there as a participant. Do come along if you are based in the UK. It should be an engaging day. It is a reasonable cost. It's a great campus. And you get to experience the Henley Forum too.



Wednesday 26 July 2017
I am always looking to help promote activities in the KM field. To this end you can:

In each case, the submission is held in a queue until I have checked it out and categorised it. This normally only takes a day or two. If the item is off topic or I feel it is inappropriate for any other reason I reserve the right to delete it. The service is free.

It's not very often I get interviewed for a podcast but here are two recent ones that may interest you.



Here are some of my more popular recent tweets. Take a look, if you are not a Tweeter, you will get a good idea of how I use it by browsing the list of micro-posts.


If you like the Tweets then subscribe to my Tweet stream.

Wednesday 28 June 2017
This last week or so I have read two disturbing articles.
What concerns me is not the politics, but the increasing ability for anyone to conduct cyberwarfare. It could be a nation-state, a terrorist organization, or a 13 year old from their bedroom.

It is the Internet, the web and the computerization of our world that has made this sophisticated cyberwarfare possible.

It is a serious threat.

Which is more serious, attacks on infrastructure or on sources of information? Personally, I think it is that later and is the more difficult to defend against.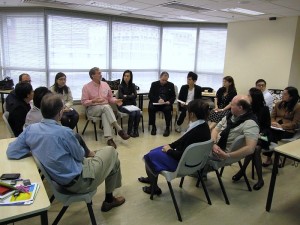 I am often asked how to get started designing and running Knowledge Cafés.

Given that the outcomes of the Knowledge Café are sometimes seen as "soft" by more hard-nosed, business focused managers, and by those working under time pressure, you may have difficulty convincing people of their value, and so it is essential to think carefully about how to get started.

I suggest you do not try to run a Knowledge Café with the sole purpose of convening some "interesting conversations."

What you have in the Café is a powerful business tool, so when you see opportunities to use the Café for a real business purpose then seize the opportunity.

Offer the Café as a response to an issue – maybe don't even call it a Café and do not try to "sell it" in a traditional way.

A Café should always have a strong business purpose.

If you are a manager, then you should not have too much of a problem as you have the authority and power to do new things, but even if you are lower down the organizational hierarchy and do not manage people, then it is still possible.

Taka look here at some suggestions I am putting together for my blook on Conversational Leadership.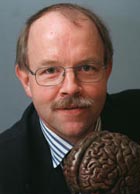 On May 17 it was 21 years since Leif Edvinsson inaugurated the Skandia Future Center.

To celebrate the event Leif has collected some volunteering 12 voices, into a free of charge on-line booklet Forward Future Center 3.0.

This booklet is about some of the global experiences from more than 20 years of prototyping since the start of Skandia Future Center in Sweden in 1996. It has been followed since by many others both in Europe and Asia, especially Japan, with its Future Center Alliance Japan.

When does the Future start? According to some research from Japan it starts in about 14 seconds. Are you ready?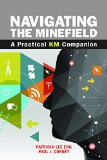 My good KM friends Patricia Eng and Paul Corney have recently published a book Navigating the Minefield - A Practical KM Companion.

Patricia, very kindly gave me a copy at KM UK a few weeks ago. It is an excellent little book packed full of short stories about various KM programs - in fact 19 of them including ones from Airbus, ARUP, Cadbury Schweppes, Hewlett Packard (HP), the International Center for Tropical Agriculture, (CIAT), Lloyds Register Marine, NASA, MPM PETRONAS, U.K. National Health Service Digital, and the U.S. Army.

In it, they examine and analyze these diverse KM programs, using quotes, insights, and stories to show why these programs were successful and how they improved both knowledge capture and knowledge flow in their respective organizations.

Take a look, I'd highly recommend it.



Here are some of my more popular recent tweets. Take a look, if you are not a Tweeter, you will get a good idea of how I use it by browsing the list of micro-posts.


If you like the Tweets then subscribe to my Tweet stream.

Wednesday 28 June 2017
I have talked a little about myths recently and seem to keep stumbling over them.

I am really starting to question everything I ever been taught! For example, I was taught that people during the Middle Ages in Europe thought that the Earth was flat and not spherical.

Well it turns out, it's another big, fat myth as explained here in Wikipedia and again here. It seems that since the third century BC, few educated people in the western world have believed the earth to be flat - expect of course members of societies such as the Flat Earth Society.

Tuesday 27 June 2017
| | |
| --- | --- |
| 16:07 GDT | Artificial intelligence must be possible. But I don't think just yet. - Comments |
I have a confession to make, unlike many of my colleagues, I'm an AGI (artificial general intelligence) sceptic :-)

The prevailing logic seems to be that as we build more and more powerful processors that have a similar compute capacity to the human brain or similar massive connectivity that consciousness will simply emerge. "Experts" predict AGI will happen in the next 25 - 50 years.

I believe this is wishful thinking. We could connect a quadrillion or more iPhones and consciousness is not just going to emerge!

Today, we don't have a clue how the mind works or the nature of consciousness and until we do any prediction of when AGI might happen is just a wild guess.

I am sure we will crack it one day - just not in any of our lifetimes. That's my best guess :-)

But then I am no expert - here are David Deutch's views.

And another sceptical view point from Jessica Conditt.

Thursday 25 May 2017
I have talked in the past about Zoom and it's potential to host virtual Knowledge Cafés.

Having run a few small experiments, I run a fully fledged virtual Café at the end of April with 20 participants from 6 different countries.

There is no doubt in my mind now just how effective a platform Zoom is and I'll be running many more virtual Cafés and events in the future.

If you would like to be kept informed about them, please sign-up to my Virtual Café mailing list.

I have been a friend of the Henley Forum for Organisational Learning and Knowledge Strategies (known as the Henley Forum) ever since its inception back in 2000 and frequently take part in its events.

It is an exceptionally good forum and I would highly recommend it. The events are mainly for members-only but some are open to the public. Take a look -- you may be interested in becoming a member or attending some of the public events.

Here are a few of the activities coming up later in the year:

Building connections -- a members-only event on 27th June.


Advanced Knowledge Management -- a 2-day course on 12-13 July open to both members and non-members.


Research projects (members only)



Engaging with and working through complexity – a practical take on a tricky problem, starts 26th June
Overcoming myopia, seeing and believing in the virtues of difference – Research Summit, 20th July
Energising new ways of working – Research Summit, 2nd November

You can find a list of all upcoming events here.

I recently pointed out that although the Hawthorne Effect was real - the research that it was based on was flawed - yet we still call it the Hawthorne Effect. So in some ways it is a bit of a myth.

And then there was the Mehrabian Myth that 55% of the message is conveyed by our body language, 38% is conveyed by the tone of our voice and only 7% is conveyed by our actual words.

But I have now tripped over yet another widespread myth that 70% of organizational change initiatives fail.

I am as guilty as the next in "falling" for all three of these myths in past. It makes me wonder how many more common management concepts and practices we take for granted. Jack Martin Leith lists some more on his Debunking Unit website.

A resolution to myself "Question everything!"

Wednesday 24 May 2017
Here are some of my more popular recent tweets. Take a look, if you are not a Tweeter, you will get a good idea of how I use it by browsing the list of micro-posts.


If you like the Tweets then subscribe to my Tweet stream.

I facilitated a Knowledge Café a month or so ago in my home town of Worcester for WINN (Worcestershire Innovation) on the topic "What are life's big questions that require innovation as an answer?"

It was an excellent evening and they captured its essence quite nicely in this little video.





If you are concerned with what the future may hold - why not run a Future Café to explore the trends and issues that are shaping, influencing and distrupting our world and your organization. One of the great things about the Knowledge Café method is that it is so easy to adapt and to run to fulfil a wide variety purposes.

Wednesday 26 April 2017
We all have our beliefs.

Some held firmly; some held not so tightly. Some true, some false. Some we are prepared to change. For others, we are prepared to die.

One of my firmly held beliefs is that if we are going to create a better world, then each and every one of us needs to figure out which of our beliefs are true and which are false. We should be forever questioning everything.

We need to understand better how the world works and the nature of what it means to be human, especially how we think and make decisions. We do this through conversation - by thinking together.

I recognize that many people do not fully hold this belief. They believe that some things are preordained; that they are the way they are; that some things should just not be questioned. Even beliefs such as these are worth talking about, however difficult that might be.

Let's look at an example of different beliefs:

I believe in climate change. Some people don't. I would like to persuade them that climate change is a reality. And they would like to persuade me that I am wrong.

I am open to being proved wrong, and as long as they are open to changing their minds too, I am happy to have a conversation with them. But I don't want a debate. I don't want to argue. Such interactions usually only entrench each other's beliefs.

I would like to have a conversation where we can "think together" and leverage our different views on the subject to gain a better understanding.

I am always looking for ways in which we can do this. Here is one nascent idea.

For the purpose of the discussion, I would like to swap places with the other person. I'd like to "argue" against climate change while they "argue" for it. Wouldn't that be a revolution in how we hold conversations and think together?

I wonder, could I adapt the Knowledge Café process to have such contra-conversations?

If a big part of Knowledge Management is about improving decision making then we should take more notice of fascinating research such as this:

This isn't about liberal verses conservative thinking. It is about how we all think and make decisions. None of us are logical in our thinking and there are clearly many deep emotional influences.

There are no simple answers but here are some ideas how to change false beliefs: How to debunk false beliefs without having it backfire.

And take a look here - the list of our cognitive biases is an extensive one. In this graphic, they are organized into four categories: biases that arise from too much information, not enough meaning, the need to act quickly, and the limits of memory.

And download the free The Debunking Handbook

Tuesday 25 April 2017
Conversation is not a nice-to-have but a critical competence of a 21st-century organisation. But often we take it for granted and fail to capitalise on the power of conversation to drive performance, transfer learning, build relationships, make better decisions, innovate and more!

On May 11th, I will be taking part in a 1-day workshop on Empowering conversation in the workplace, organized by the Henley Forum

Dr Sharon Varney will start the day by warming people up to the theme and I will follow with a Knowledge Café -- using conversation to help you explore how to empower conversation in your own organisation.

Fiona Hiscocks and Jim Scopes from Sparknow will then consider the issue of "speaking up" – empowering more difficult conversations.

And finally, Vicky Short and Monica Danese-Perrin from Lloyds Banking Group will share how they put people at the heart of their work in embedding Knowledge Management into a fast paced Financial Services organisation that is in the midst of a large scale digital transformation.

Although this is a members' event, a few guest places are available. Contact Marina Hart henleyforum@henley.ac.uk at the Henley Business School if you are interested.

Recently, I pointed out that although the Hawthorne Effect was real - the research that it was based on was flawed - yet we still call it the Hawthorne Effect. So in some ways it is a bit of a myth.

Here is another persistent myth - the Mehrabian Myth.

I would be surprised if you have not heard the statement, often in a training course or at a conference that when we communicate:

55% of the message is conveyed by our body language
38% is conveyed by the tone of our voice
and only 7% is conveyed by our actual words
Well, it's just NOT true. It is a misinterpretation of some research conducted by Albert Mehrabian in 1967.

The research is discussed at length here but this little video from Creativity Works explains it concisely





Here are some of my more popular recent tweets. Take a look, if you are not a Tweeter, you will get a good idea of how I use it by browsing the list of micro-posts.


If you like the Tweets then subscribe to my Tweet stream.

Thursday 30 March 2017
I came across two interesting but connected quotes from Winston Churchill recently (or at least I thought I had). Both very relevant in current times.


The best argument against Democracy is a five-minute conversation with the average voter.


Many forms of Government have been tried, and will be tried in this world of sin and woe. No one pretends that democracy is perfect or all-wise. Indeed it has been said that democracy is the worst form of Government except for all those other forms that have been tried from time to time ...



Then in doing a little bit of due diligence - something I do far more often today - given our era of "fake news" and "alternative facts", it seems there is no record that Churchill ever made the first statement :-)

But two interesting quotes nevertheless regardless of author.

I went up to the RSA in London recently to hear a talk "Why we never think alone" by Steven Sloman, a cognitive scientist, .

The talk was to promote his recent book co-authored with Philip Fernbach: The Knowledge Illusion: Why We Never Think Alone.

And quite a fascinating, thought provoking talk it was too. Here are few clips from the book.


We think we know far more than we actually do.

Humans have built hugely complex societies and technologies, but most of us don't even know how a pen or a toilet works.

How have we achieved so much despite understanding so little? Because whilst individuals know very little, the collective or 'hive' mind knows a lot.

The key to our intelligence lies in the people and things around us. We're constantly drawing on information and expertise stored outside our heads: in our bodies, our environment, our possessions, and the community with which we interact -- and usually we don't even realize we're doing it.

The fundamentally communal nature of intelligence and knowledge explains why we often assume we know more than we really do, why political opinions and false beliefs are so hard to change, and why individually oriented approaches to education and management frequently fail. Our collaborative minds, on the other hand, enable us to do amazing things.



The video of Stevens talk should be available on the RSA website soon.

I have bought his book and although I have not had time to read it yet, I doubt that he mentions the term Knowledge Management once but I think his work has profound implications for KM.

How do we manage our knowledge when we understand so little but think that we know it all and resist being proved wrong?

And how so we mitigate the fact that we are unknowingly influenced by what everyone else thinks in our close circles?

You may have come across the phrase "speak truth to power" a lot in the last year and wondered quite what it meant, and it's origin. The Quakers coined the phrase during in the mid-1950s. It was a call for the United States to stand firm against fascism and other forms of totalitarianism.

I think it can take two meanings.

The first meaning is in keeping with the Quaker use and maybe typified by Shari Runner in this Huffington Post article:


Speaking truth to power means believing deeply in what you say and fighting every day to have that heard.

It may not be popular; it means taking a risk, it means standing for something.



But depending on the context, it has a second, less grandiose meaning that I can best describe like this:
"Speak truth to power" means speaking what we believe to be true to someone in authority who might take it as a criticism or be offended and who has the power to punish us in some way.

In writing my blook, I am researching the barriers to what makes a good conversation and being afraid to "speak our minds" is clearly one of the obstacles. There are many reasons why we might be reluctant to "speak up." Fear of authority is one of them.

But I am starting to use the phrase in a slightly different way. Fear comes from the power difference between ourself and the other person. We feel we have less power (perceived or real) than them and so are afraid. But there are many forms of power difference:
seniority
gender
education
class
articulateness
accent
nationality
race
dress
financial
to name but a few.

What I am trying to better understand is how we learn to "speak truth to power" in all of these contexts or create conversational environments that make it easier.

I welcome your thoughts :-)

The Hawthorne effect is where individuals modify their behavior in response to their awareness of being taken notice of or observed.




You are probably familiar with the Hawthorne effect. It is frequently referenced in management literature.

What you might not know is that the research was flawed and the story is a bit of a myth.

This does not mean that being watched does not affect behaviour - it does - just that the Hawthorne research does not support the idea.

This is what the Economist says in a 2009 article Light Work: Being watched may not affect behaviour.

And here is the original research paper by Steven Levitt and John List: The Hawthorne effect is a myth.

Thanks to David Creelman for pointing me to this research.

Wednesday 29 March 2017
I am often asked how the Knowledge Café got it's name.

Well, it is not just a name for a conversational method to bring people together in conversation but a metaphor for that process. Let me explain.

The term "café," frequently written as "cafe" without the e-acute accent, comes from the French and means "coffee."

And of course, a café is a small restaurant which mostly serves coffee, tea, other drinks and an assortment of snacks. But cafés are far more than places to eat and drink.

They are places where people, usually friends and sometimes strangers, meet in pairs or small groups to have informal conversations and to socialize. They are also places to read books, magazines, and newspapers.

Many cafés have comfy, easy chairs or sofas or small nooks where people can relax, chat in comfort and chill a little.

Today, many people use them to access the Internet through their laptops or smartphones, sometimes to browse the web, other times to work but frequently to chat with other people on Facebook or Whatsapp.

In short, cafés are hospitable, social places where people go to connect, to have conversations, face-to-face or virtual and to read.

In some ways, the coffee and food are secondary, though conversation is always enhanced while eating and drinking together.

Cafés have a long and distinguished history as places of creativity and innovation where people meet to talk and exchange information going back to the Enlightenment Coffeehouses (or penny universities as they were sometimes known) of 17th and 18th century London.

And "knowledge"? It is through conversation that we learn and develop our personal knowledge.

So the term "Knowledge Café" makes a great metaphor for the types of conversation you might have in a café.

Here are some of my more popular recent tweets. Take a look, if you are not a Tweeter, you will get a good idea of how I use it by browsing the list of micro-posts.


If you like the Tweets then subscribe to my Tweet stream.

Thursday 23 February 2017
What with Brexit and Trump I have been dismayed this last year by the lack of respect that people, especially politicians show for each other.

Regardless of your politic leanings or views on oil pipelines, I hope you admire the way that Justin Trudeau handles this situation when demonstrators interrupted him recently in a town hall meeting in Winnipeg.

How are we ever going to sort out the problems we face in the world if we can't talk respectfully with each other?

I mentioned last month that I was experimenting with a potential virtual Knowledge Café platform - Zoom Meetings.

Well I am delighted to say that the two experiments I ran clearly demonstrated that Zoom was more than up to the task.

Now of course virtual meetings or Cafés can never really match their face-to-face counterparts but Zoom works amazingly well.

I have written up why it is viable and how it works - take a look.

I plan to run a number of Virtual Cafés and Café style webinars starting in March 2017. If you would like to be kept informed about them then please sign-up to my Virtual Café mailing list.

I think Zoom will most likely replace Skype, Google Hangouts and many of the corporate webinar platforms such as Webex and Adobe Connect over the coming few years.

It is my video communication platform of choice.

Wednesday 22 February 2017
My daughter Sally posted a short item on her blog recently about the verb "to be" and violent communication.


Can we (or should we) ever say that 'something is', if it is not a permanent state of being? In Spanish, for the verb 'to be' we say 'ser' and 'estar'; essence and condition; identity and being; one is often more permanent than the other.

The verb 'to be' in the English language, however, has just one core manifestation.

Does this have the capacity to be most violent in communication?



Sally's use of the term "violent communication" reminded me of the work of Marshall Rosenberg and I Googled to find a YouTube video of him explaining what he meant by the term.

I quickly found this little story - Ed you have a big mouth! which sums it up quite humorously.

It is interesting that it is so difficult to explain why someone annoys you without being critical or judgmental :-)

The way we habitually communicate is violent in nature as Marshall explains more fully here (Sadly he died in 2015.)





Monday 20 February 2017
| | |
| --- | --- |
| 15:33 GMT | Exploring the relationship between space, collaboration and knowledge transfer - Comments |
A few years ago Paul Corney asked a number of Knowledge & Information Management (KIM) professionals about the environment in which they worked.

He believes that creating the right environment is one of the core requirements to nurturing a culture where people are willing to share. The results of that questionnaire were shared at a workshop, at the annual KM UK conference and as an open report.

With the growth of the digital workplace and more transient ways of working now is a great time to revisit the topic and Paul is asking for a few minutes of your time to answer just 10 questions which can be found here in this survey.

The survey will close 5pm GMT on Friday 3rd March 2017.

Here are some of my more popular recent tweets. Take a look, if you are not a Tweeter, you will get a good idea of how I use it by browsing the list of micro-posts.


If you like the Tweets then subscribe to my Tweet stream.

Monday 30 January 2017
I am sure most of you by now will have heard the phrase alternative facts. This is what Wikipedia says if you are not familiar with the term.

"Alternative facts is a phrase used by Counselor to the President Kellyanne Conway during a Meet the Press interview, in which she defended White House Press Secretary Sean Spicer's false statements about the attendance at Donald Trump's inauguration as President of the United States."

You can see the interview here. It has of course caused quite an uproar and a lot of laughter.

But it is a serious issue as this TEDx talk by Sharyl Attkisson makes plain in explaining how fake grassroots movements funded by political, corporate, or other special interests very effectively manipulate and distort media messages.

It has always been the case but these days we need to be extra vigilant especially when republishing material through social media!

And take a look at this parody of the Kellyanne Conway interview if you want to really laugh - especially if you are a lover of the Cats Musical!

Alternative facts are not really facts. They are just facts you made up. Facts are facts!











I think the Knowledge Café is often at its best in organizations when it is used to convene conversations to give people "a say" in topics and issues that are relevant to them and where they can express their opinions freely.

This helps them make better sense of the issues and allows them to appreciate that other people have different perspectives to them. This helps build community.

I received an email in January 2017 from Samira Ahmed in the Group Learning Department of the Nigerian National Petroleum Corporation in which she explains how the Knowledge Management Team has used the Café in this way to great effect.

With her permission, I have posted it in my blook: Knowledge Cafés at the Nigerian National Petroleum Corporation.

A big thanks Samira.

Friday 27 January 2017
I am experimenting with a potential Virtual Knowledge Cafe platform - Zoom Meetings. The experiment is confined to my local time zone right now but if all goes well I will open it up globally. (Download Zoom and connect with me if you wish to play with it.)

If you don't want to read too much - just watch these two videos and you will see why I think it will make a viable platform for Virtual Knowledge Cafes. Ignore the content - just see the format :-)
Now read on if you wish to know a little more. Zoom is a relatively new (January 2013) cloud-based video meeting system. You can read more about the company here.

Why Zoom?

It is inexpensive, easy to use, can handle the requisite number of users for a Knowledge Café. Not only can it be accessed through your Windows or Mac desktops but also through your Apple or Android smartphone or tablet. The quality seems good and I am told it is stable.

Critically it has a break-out room capability where the Café host can randomly assign participants to one of several break-out rooms for small group conversations.

I don't know of any other video meeting system that meets all these criteria. (break-out rooms, numbers and cost being key.)

There are two versions of Zoom, a free basic version and a pro version that costs $15 per month. The pro version can host up to 50 participants.

The free version contains many of the key features of the Pro system except meetings are limited to 40 minutes.

So to host a virtual Knowledge Café, only the Café host needs to subscribe to the Pro version of Zoom (to get past the 40 minute limitation). The Café participants need only the free Basic version.

As the Knowledge Café works best for less than 30 participants, 50 participants in not a limitation.

So all in all, it looks a viable technology platform for virtual Knowledge Cafés.

What will be interesting is how the dynamics differ to a face-to-face Café. I'll let you know how it goes.

The discussion on "What makes a powerful question?" in the Gurteen Knowledge Community group on Linkedin has pretty much wound down. But take a look if you have not already - there are some really useful insights there.

And take a look at David Griffith's recent post on Do you ignite knowledge wildfires? where he makes the point that Knowledge Management doesn't have to be about the theatre of action. A simple change to the way people ask questions can ignite knowledge wildfires and get everyone in the organisation practising Knowledge Management.

Who should you be talking with in your organization and what are the questions you should be exploring together?

Here are some of my more popular recent tweets. Take a look, if you are not a Tweeter, you will get a good idea of how I use it by browsing the list of micro-posts.


If you like the Tweets then subscribe to my Tweet stream.

If you are interested in Knowledge Management, the
Knowledge Café
or the role of conversation in organizational life then you my be interested in this online book I am writing on
Conversational Leadership
David Gurteen

I help people to share their knowledge; to learn from each other; to innovate and to work together effectively to make a difference!
How to contact me
My Blog
Gurteen Knowledge Community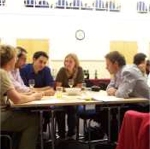 The Gurteen Knowledge Community is a global learning community of over 21,000 people in 160 countries across the world.

The community is for people who are committed to making a difference: people who wish to share and learn from each other and who strive to see the world differently, think differently and act differently.

Membership of the Gurteen Knowledge Community is free.
Knowledge Community